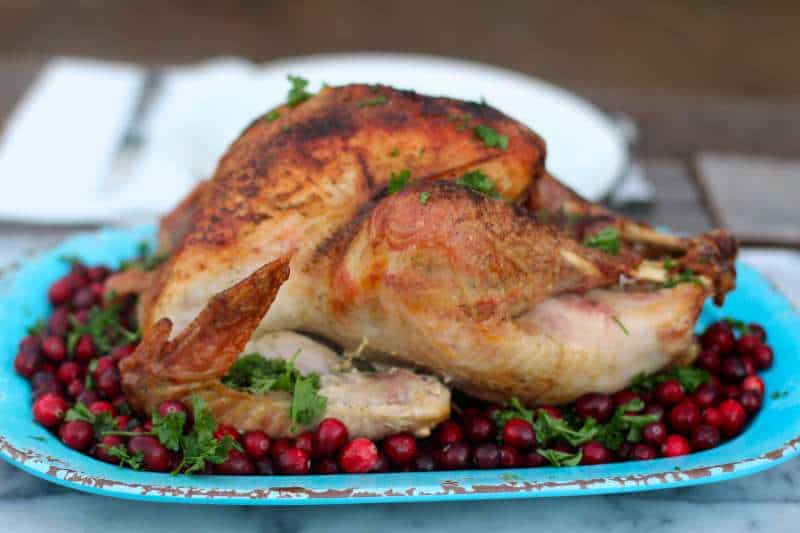 I can't believe Thanksgiving is in two weeks. I made this turkey and a few sides this past weekend for some family. We only had 6 people and I was totally stressed out. I am serving 18 people on Thanksgiving and I am seriously freaking out.
My kitchen is seriously the size of most people's master bathroom (quite possibly smaller) so organization will be key. I'll let you know if that actually happens lol, considering I am the most unorganized person you will ever meet! Oh and did I mention that my husband decided that he is going into work on Thursday-even though it is a PAID day off. His reasoning- there needs to be at least one manager there. His boss is taking off. I personally think he is going in because we all know that will be the calmer place to be. Husbands....can't live with them and you can't live without them.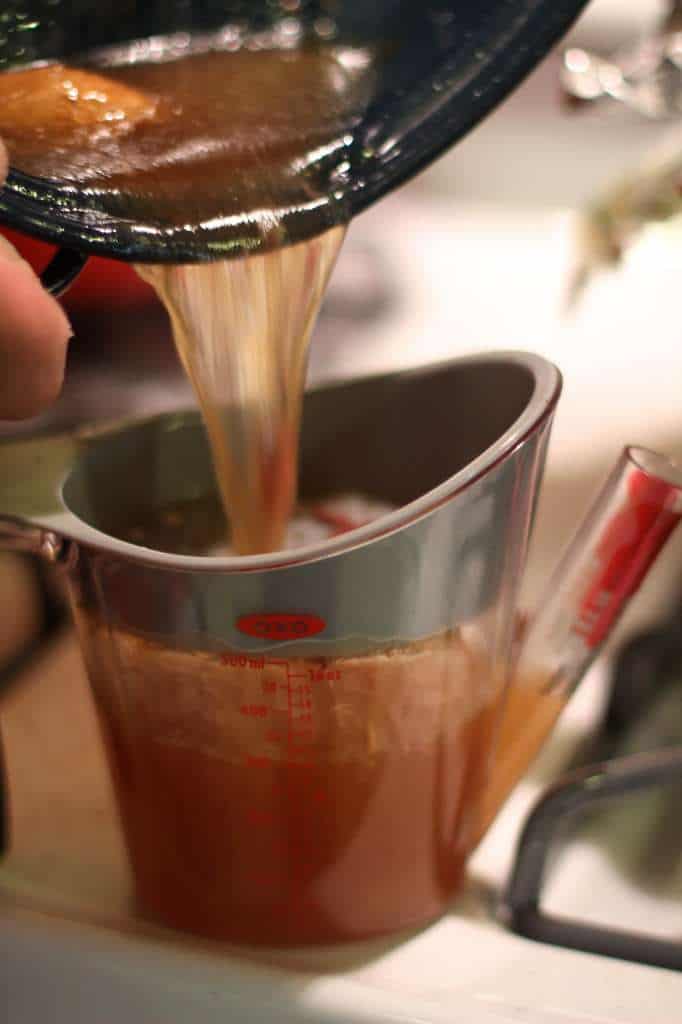 Thankfully for all of us scatter brained small kitchen no help people there are products like OXO that help us out! My favorite product had to be the 2 cup Fat Separator. It made the gravy making process so easy!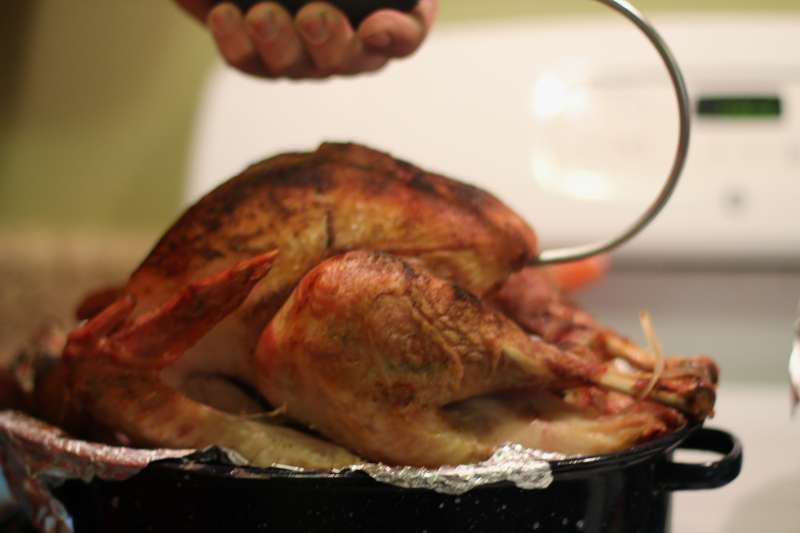 My husband loved the Poultry Lifter. Even for him, moving around a 20 pound Turkey is not easy! The Poultry Lifter made the transportation for baking pan to serving dish easy and uneventful (meaning not dropped on the floor).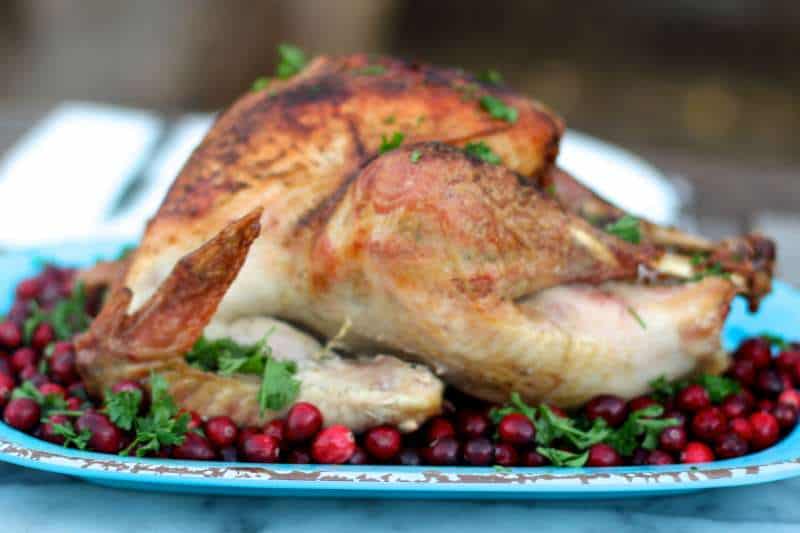 This year I decided to brine my Turkey, and boy was it worth it. The results were juicy and flavorful. I started the brine a week ahead of time, literally just letting the turkey defrost in the brine (in my fridge of course). Take the time to brine this year and you will be so glad you did!!!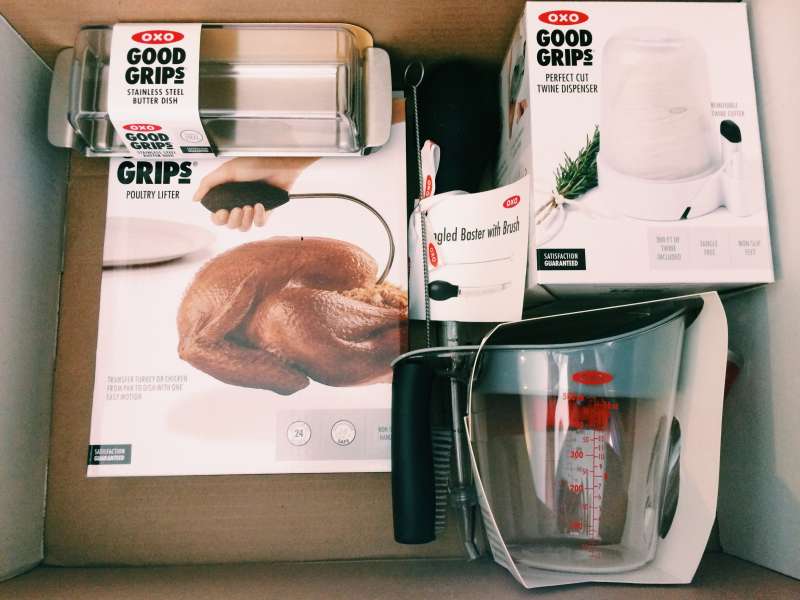 Do you see this amazing box OXO sent me for Turkey Day? I think you need one too. Enter the contest below for your chance to win your very own #OXOTurkeyDay set!!!!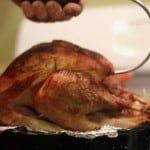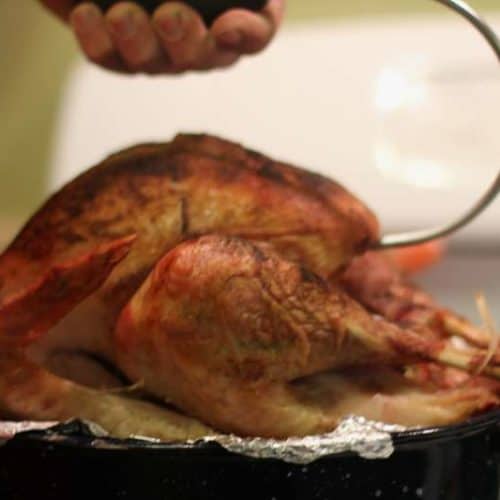 Apple Cider Turkey Brine
This recipe is good for 1 turkey 11-18 pounds.
Ingredients
½

gallon

Vegetable or Chicken Stock

½

Gallon

Apple Cider

1

cup

kosher salt

2

tablespoons

dried sage or ¼ cup fresh sage leaves

2

tablespoons

dried thyme or a ¼ cup fresh

2

tablespoons

whole peppercorn

½

teaspoon

whole cloves

1

gallon

ice water
Instructions
In a large stock pot big enough to fit your turkey (and fit in your fridge) heat stock and cider on medium high heat.

Add salt, herbs and spices and bring to a boil while stirring occasionally.

Remove from heat and cool until room temperature.

Add ice water then the Turkey.

Brine Turkey for at least 12 hours before serving, but the longer the better.