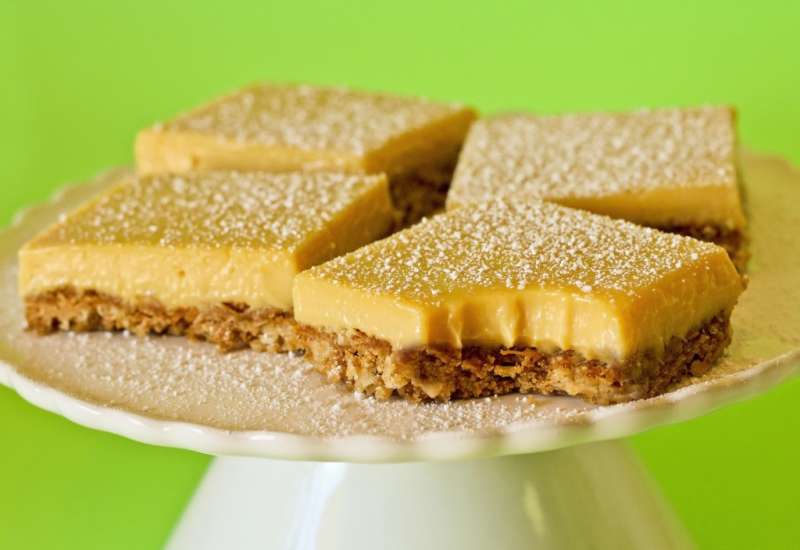 Spring has officially begun, thank goodness. You know, those 2 days out of the year that San Diego gets rain is overwhelming, and the three months out of the year that we have to endure harsh 60 degree weather is depressing. Don't get too jealous, we Californians pay a hell of a "sunshine tax".
So join me in celebrating Spring, future pool days, and bountiful garden harvests (I already have about 10 mini spaghetti squash!). These lime bars are the perfect balance between sweet and tart, and would make a perfect addition to your Easter menu.
Tequila Coconut Lime Cream Bars
Adapted from Martha Stewart's Pistachio Lime Bar Recipe
Ingredients
Crust
6 tablespoons (3/4 stick) unsalted butter, melted and cooled
1 cup graham-cracker crumbs (4 ounces)
1/2 cup shredded coconut
1/4 cup sugar
1 tablespoons grated lime zest
Filling 
2 large egg yolks (save your whites for a batch of French Macarons!)
1 can (14 ounces) sweetened condensed milk
2 tbsp tequila
1/2 cup fresh lime juice
1/2 tbsp grated lime juice
Preheat oven to 350 degrees. Brush an 8-inch square baking dish with melted butter. Line bottom with parchment paper, leaving a 2-inch overhang on two sides.
In a food processor, finely grind graham crackers, then add coconut and pulse 2 more times. Add sugar and melted butter and mix together.  Press crust evenly into bottom of the pan. Bake until slightly browned, about 8-12 minutes. Allow to cool for 30 minutes.
While crust is cooling, start the filling. Mix all filling ingredients together. Pour into cooled crust and bake until set, about 20 minutes.
Once cooled, cut into squares. For best cutting results, run your knife under hot water and wipe clean after every cut. Sprinkle with powdered sugar just before serving.