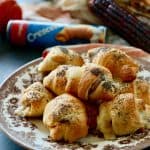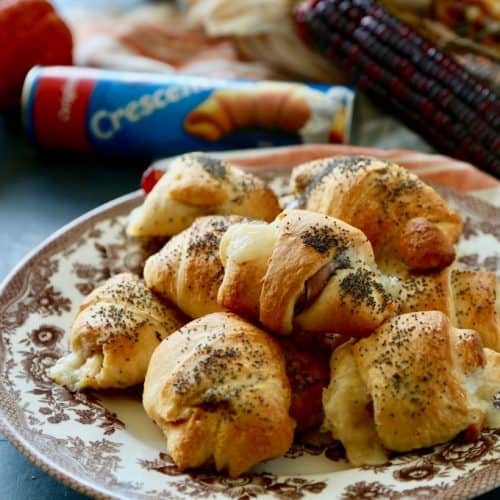 A simple semi-homemade roll that is filled with delicious ham and melted Swiss cheese.
Preheat oven to 375 degrees. Line 2 baking sheets with foil or parchment paper.

Separate crescent dough into precut triangles.

Lay a slice of cheese and ham on the larger side of the dough.

Roll up each crescent, ending at tip of triangle. Place with tips down on baking sheet.

Brush with melted butter and sprinkle with poppy seeds.

Bake 10-13 minutes or until golden brown.

Serve warm.