We live in a great little neighborhood. We of course have a few misfits, but for the most part everyone is happy and friendly. Every few weeks or so all the neighbors get together for cocktails and to let the dogs play. Honestly being a stay at home mother and hubby and I rarely getting out, we look forward to this evening probably more than most.
When the awesome people from One2one and Yellow Tail asked me to review their new Sangria, I knew the perfect group to review it with! I set up a table with some Greek Yogurt dips, bread, and a quiche along with the Sangria and it was time to get the party started!
I love Sangria, but I am never organized enough to prepare a jug the night before I need it. That's what is also great about Yellow Tail Sangria, you can just chill, twist, and serve! I did add fruit to the jug just before serving but that was simply for looks.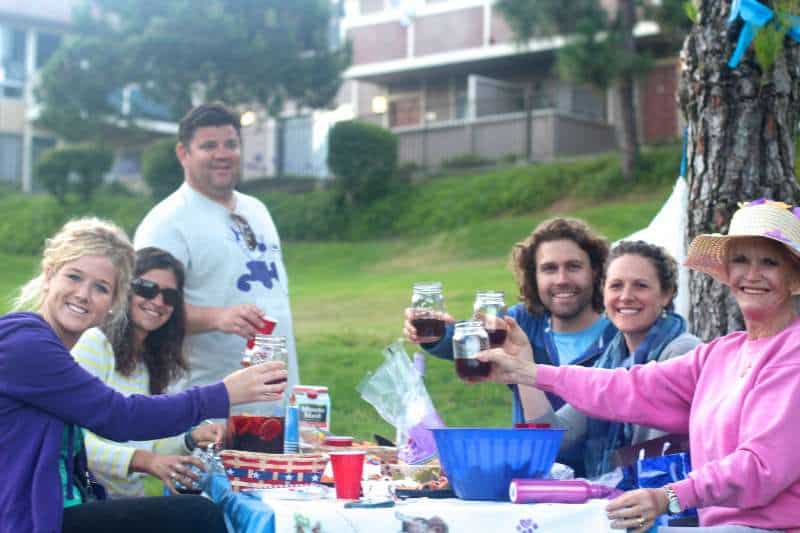 Everyone loved Yellow Tail Sangira. It was absolutely delicious. Not overly cirtrusy or most importantly not overly sweet!!! It was the perfect balance of red wine with notes of orange rind, citrus and red berry, and it's delicious on ice. Can you Pitcher it!?!
Now, just to make this clear, I never review something I do not like. So when I say I loved this and would totally buy it again, I am being 100% truthful. In fact, everyone who had it agreed that they would be buying this again!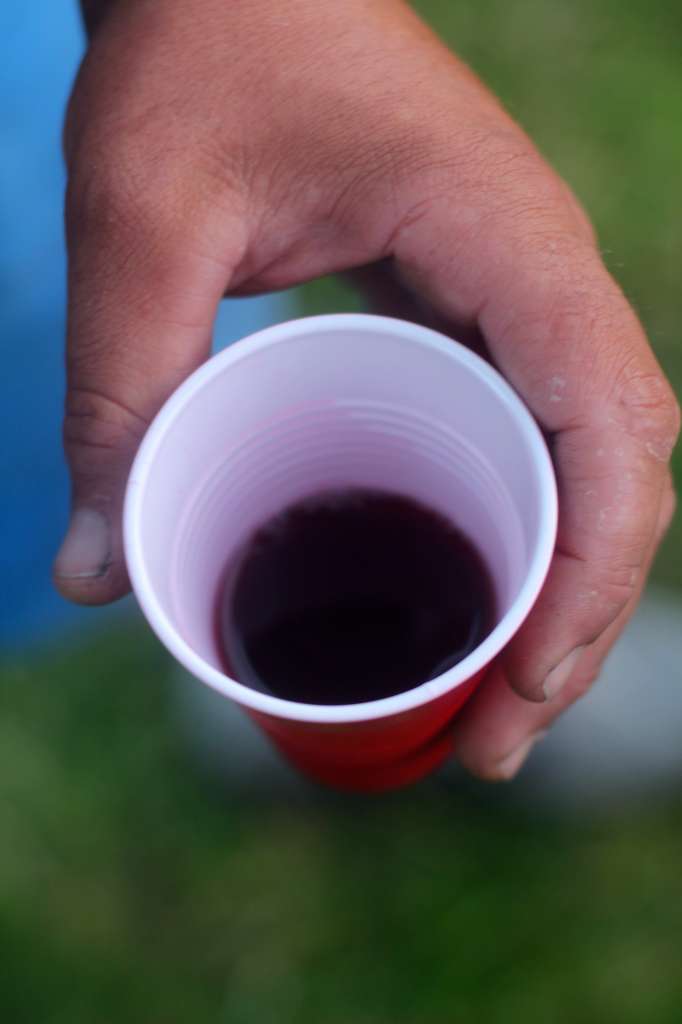 So in conclusion, Yellow Tail is a great great Sangria. I would highly recommend it for your next BBQ or Paella party! Or just enjoy a bottle glass on your own 🙂
This post was sponsored by One2One Network & Yellow Tail, all opinions are 100%  my own.