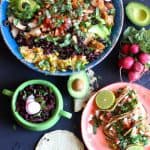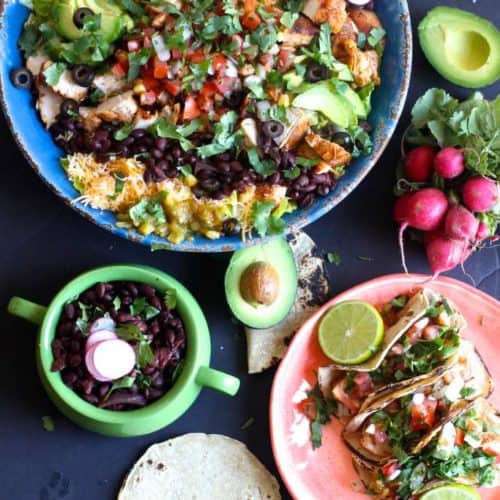 This recipe makes enough for 4-5 large dinner salads.
In a large skillet, heat olive oil on high heat.

Sprinkle both sides of chicken breast with taco seasoning, then place in skillet. Brown each side, then reduce heat to medium low and continue cooking until chicken is not longer pink.

Remove from skillet and dice into cubes.

Place chopped romaine in a large bowl and layer with the chicken and the rest of the ingredients.

Pour salad dressing over salad and toss.

Serve immediately.