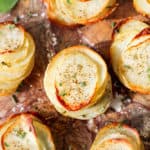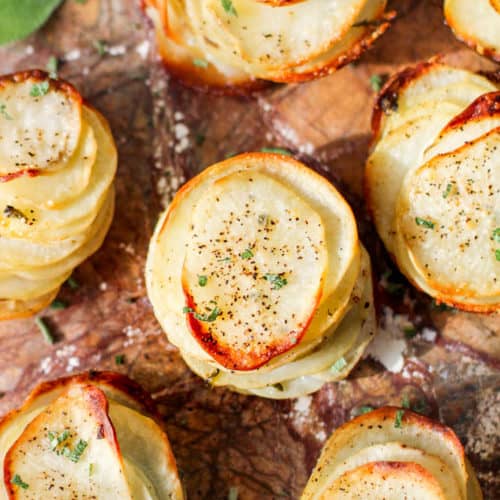 Individual side made of layered potatoes, browned butter, sage, and cheese, make for an elegant yet simple side.
Keyword:
herbed potatoes, potato side dish recipe
Preheat oven to 425 degrees Fahrenheit. Grease 12 muffin cavities.

In a medium bowl add melted butter, seasonings, and cheese together and mix.

In a large bowl, add in sliced potatoes and toss in butter mixture and mix to coat potatoes.

To the muffin cavities add an even layer of potatoes throughout each cavity.

Bake potato stacks for 45 minutes on the middle rack.

Remove from oven, garnish with parsley and additional grated cheese if desired. Let sit for 3-4 minutes before removing potato stacks. Serve.