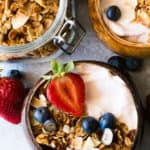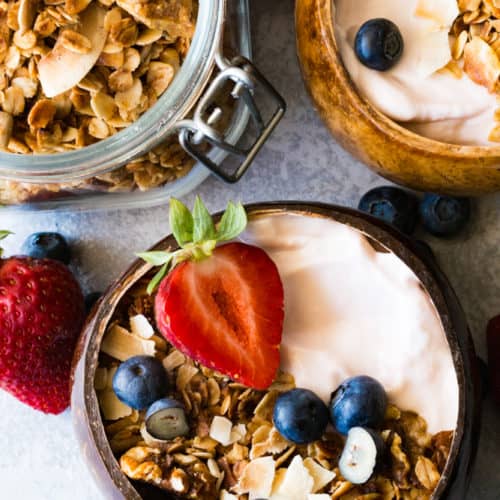 Packed with nuts, dried fruit, and oats, you have the simplest way to stay energized all day.
Keyword:
batch cooking recipes, granola recipe
Prepare the fire for medium-high heat. Place the grill plate over the flames.

Heat a 10-inch cast-iron skillet over hot flame and then add olive oil.

Add the oats and nuts and cook until toasted, 2 to 3 minutes, stirring as they cook. You will smell the nuts as the heat releases their oils.

Stir in remaining ingredients and cook for 1 more minute.

Remove from the heat and allow the granola to cool in the skillet.

Serve alone or with yogurt.
You can also use coconut, sesame seeds, pumpkin seeds, and pecans. For dried fruit alternatives, chop dried apricots or use dried cranberries, cherries, or blueberries.