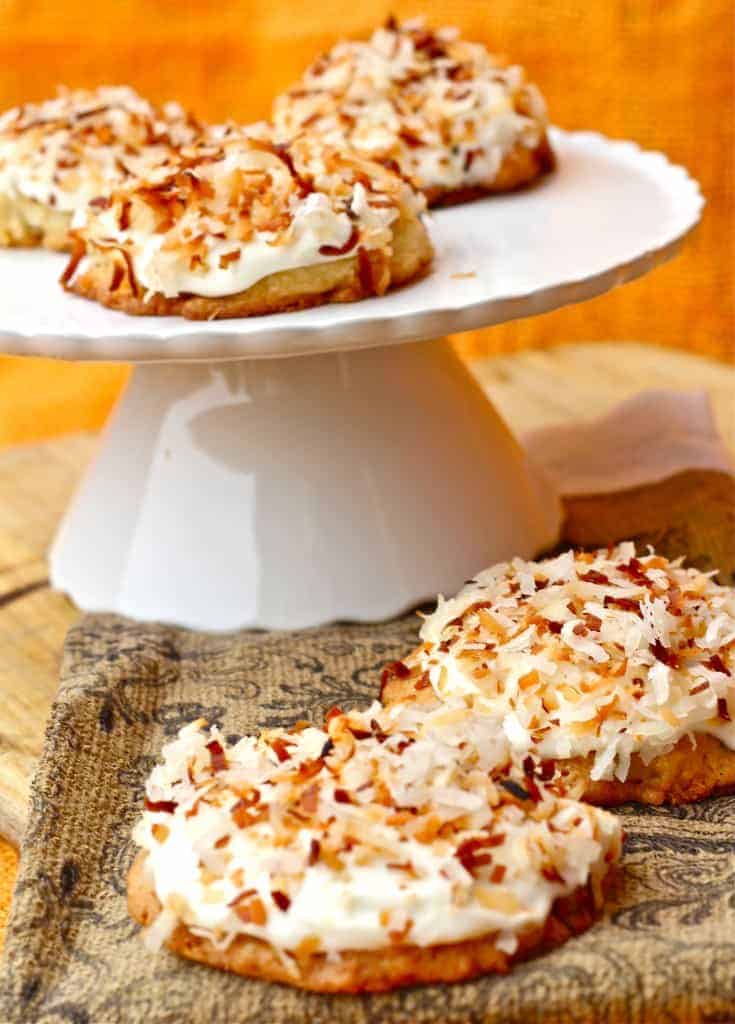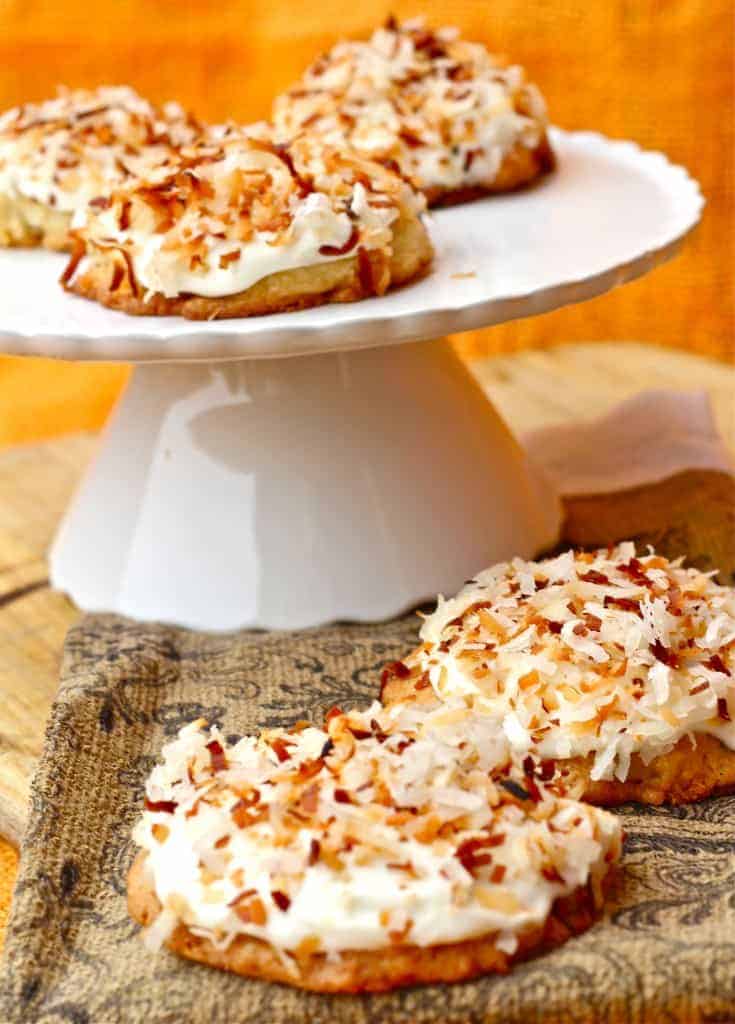 "It is very important to generate a good attitude, a good heart, as much as possible. From this, happiness in both the short-term and the long-term for both yourself and others will come." -Dalai Lama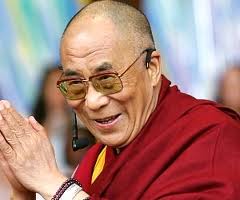 Last week I had the honor of attending a lecture given by the 14th Dalai Lama. Not only is he peaceful, intelligent and enlightening, he is quite funny, cracking many jokes throughout the entire lecture.
His lecture was titled "Compassion Without Borders"  and he spoke about inner peace, forgiveness, and compassion. It is amazing that this man (and his words), can have such a positive impact on the world.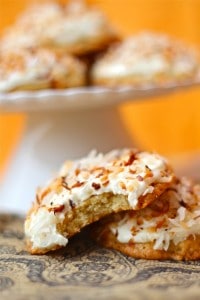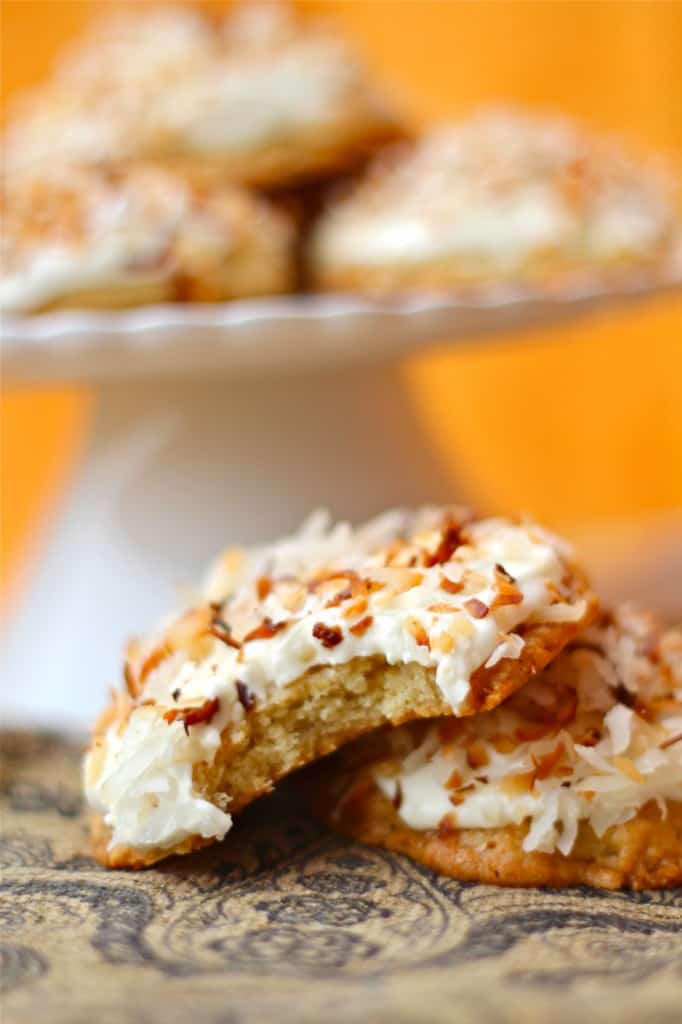 After the lecture I was motivated. I wanted to not only create inner peace for myself, I also wanted world peace. I think I did it. One bite of these cookies not only will unite mankind, but once your teeth sink in beyond the silky frosting to the inner cookie crumb, you will feel a warm feeling and instant inner peace. Maybe I should be chosen as the next Dalai Lama....JUST KIDDING!!!!!
The cookie base is a combination of coconut, white chocolate, and Chinese 5 Spice. Now, I know that the Dalai Lama was exiled from Tibet by the Chinese and to this day the Tibetans are still facing hardships due to the Chinese rule, but I really like the spice. Plus, I am sure that the Dalai Lama would for give me because he lives by the acts of compassion and forgiveness.
Anyway, if you would like to create inner peace, it is as simple as making these cookies...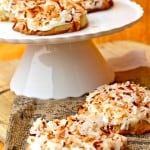 World Peace Cookies and The Dalai Lama
Ingredients
World Peace Cookies
1

cup

butter

1 ½

cups

sugar

2

large eggs

2 ¾

cups

flour

1 ½

teaspoon

baking powder

1

teaspoon

Chinese 5 Spice

¼

teaspoon

salt

½

teaspoon

vanilla

½

cup

shredded coconut

12

ounces

white chocolate chunks

(or chips)
Silky Cream Cheese Frosting
4

ounces

unsalted butter

, softened

4

ounces

cream cheese

, softened

2

cups

powdered sugar

1

teaspoon

vanilla extract
Instructions
World Peace Cookies
Mix dry ingredients together in a separate bowl.

Beat butter and sugar together on medium in a mixer fixed with the paddle attachment until fluffy and pale. Add eggs, one at a time, scraping after each addition.

Add the vanilla. Gradually mix in the dry ingredients, but do not over mix.

Add coconut and white chocolate and gently mix in. Refrigerate dough for 30 min.

Preheat oven to 350 degrees. Line a baking sheet with parchment paper. Spoon dough onto pan and bake for 12-14 minutes. Allow to cool.
Silky Cream Cheese Frosting
Cream cream cheese and butter together until fluffy.

Turn mixer to low and beat in powdered sugar, add vanilla. Beat on high for 5 minutes.

Line a baking sheet with parchment and spread out 1 cup of shredded coconut.

Place under the broiler set on high for 1 minutes then mix it up and put it back under the broiler. Continue this until your coconut is browned, but watch it because it will burn in a split second.

Frost cookies and sprinkle with coconut. Enjoy!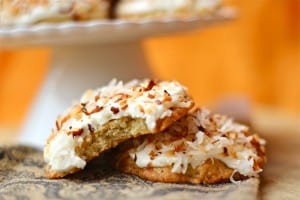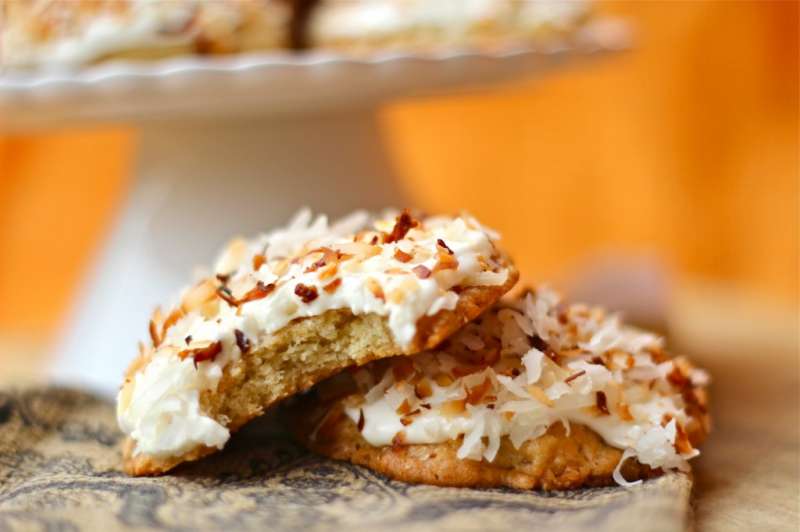 "Love and compassion are necessities, not luxuries. Without them, humanity cannot survive." -Dalai Lama