A few weeks ago I spent the weekend in San Francisco at the Fancy Food Show. This show showcases thousands of companies and products. Here are some of my favorite new (and old) items! Please note that I have not been compensated in any way (monetary or free product) for this post. As a true San Diegan, I arrived in a stormy, rainy San Francisco with an itty bitty flimsy umbrella and soaking wet Ugg boots. Therefore all of the photos shown below are from the company websites, because I couldn't risk my camera getting wet on the way there 🙂
"Lemoncocco™ is inspired by the distinctive lemon and coconut stands found along the cobblestoned streets of Rome. To create an authentic version of this classic Roman drink, we extracted the flavor of Sicilian lemons and added a splash of coconut cream."
Lemoncocco is delicious and quite refreshing, but what I fell in love most with was the packaging. How cute would these cans be at a summer party!?!? Currently, these are available along the West Coast and online. 

"Originally named From The Field Trading Company, we established our business to create more equitable, direct trade linkages between farmers and consumers, and to do so in an environmentally sustainable way. Between multiple bases in Madagascar and our warehouse in California, we manage the entire process of bringing gourmet LAFAZA vanilla products from farmers directly to you."
I am a sucker for good vanilla and love supporting companies that support small farmers and the environment. Visit their site to purchase high quality vanilla for all your baking needs!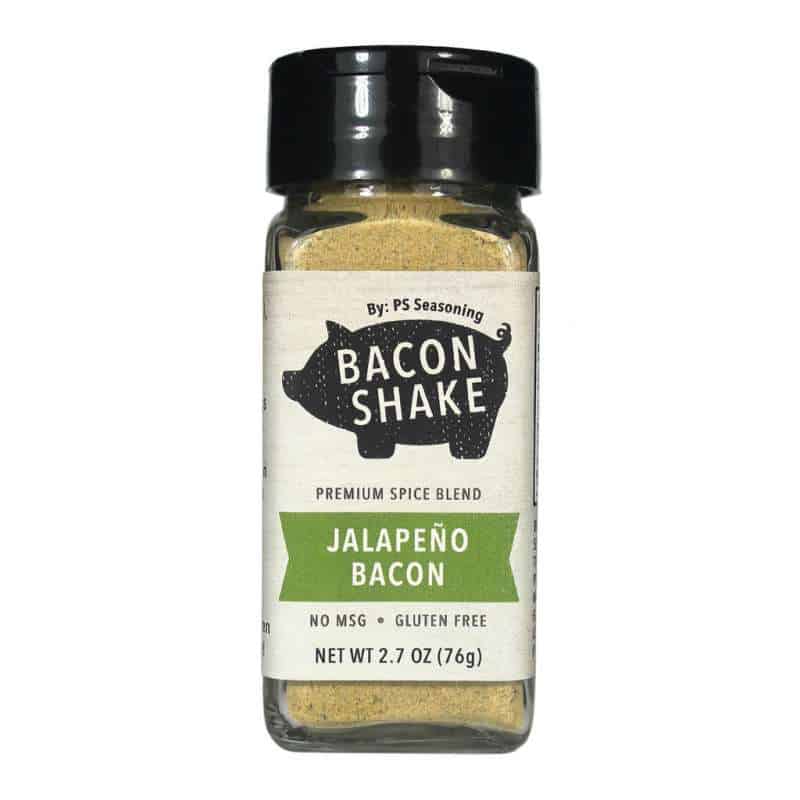 "Our Jalapeño Bacon Shake combines the intense zing of jalapeño with the natural smoke essence of bacon. Bring out the intensity of any foods with bold jalapeño pepper, natural smoke flavor, garlic and other pungent spices."
Whether you are a bacon lover or not, this Bacon Shake spice blend needs to be in your life. It is to die for! They have quite a few other Bacon Shake blends, however this one was my favorite. Head over to their site to buy it NOW!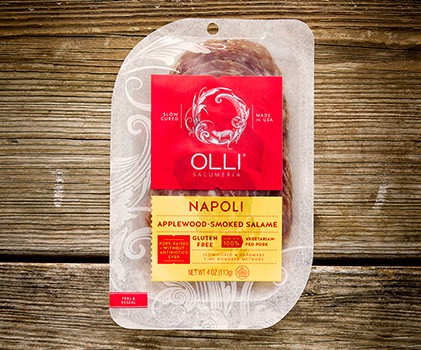 "Oliviero Colmignoli takes great pains to find the best pigs available. He wants to know how they were raised, and what they eat. He wants to know that the farmer cares, and that his pigs are treated well. He wants to be assured that what he buys for Olli Salumeria is free from antibiotics, the pigs never eat animal by-products, and that his farmer partner is passionate."
Another company that takes great pride in where their ingredients come from. I can tell you first hand that Olli Salami is delicious (pretty sure I ate my weight in samples). I was so excited to find out that they have a Salumeria facility just down the street from my house! To find where their products are located, go here.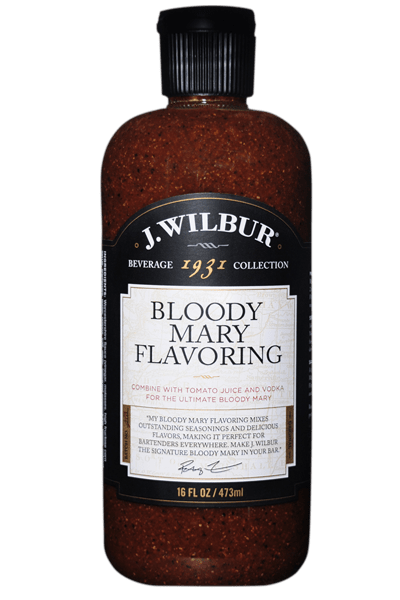 "The secret to some of Seattle's best Bloody Marys! Made for use in bars and at home, J. Wilbur's Original Bloody Mary Flavoring is naturally gluten-free and offers the perfect blend of spices for creating the ultimate scratch Bloody Mary. Just a few dashes to a glass, add tomato juice and vodka, and you're set!"
If you know me than you know how much I love Bloody Marys. There were at least 30 different booths sampling their BM mix, but J. Wilbur was hands down the best. It was spicy and flavorful! They also told me that this flavoring makes a great marinade. I have already placed an order here and will let you know how it turns out (if I don't drink it all first).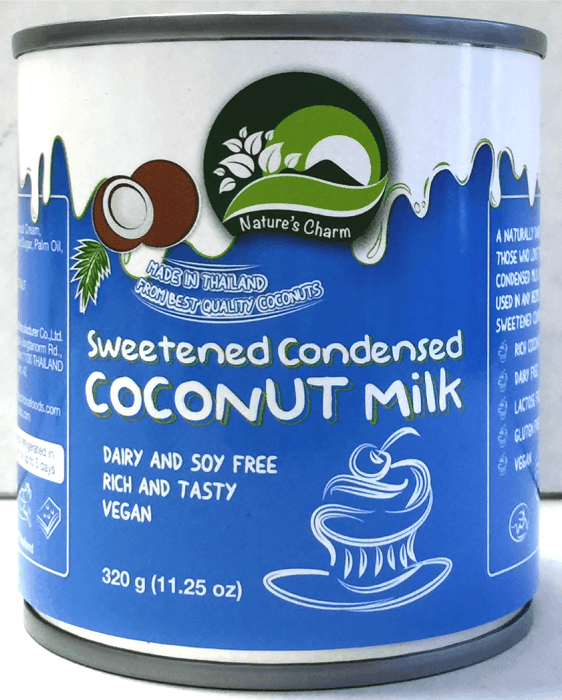 "Nature's Charm Sweetened Condensed Coconut Milk
A naturally dairy free alternative for those who love the taste of Sweetened Condensed Coconut Milk. Nature's Charm can be used in any recipe calling for traditional Sweetened Condensed Coconut Milk."
I have been searching for dairy free ingredients to make caramel for sometime. I almost jumped for joy when I found this booth. The condensed and evaporated coconut milk was so creamy and delicious. I cannot wait to bake and make candy with this new product. Although I was not able to find a website, their products are available on Amazon.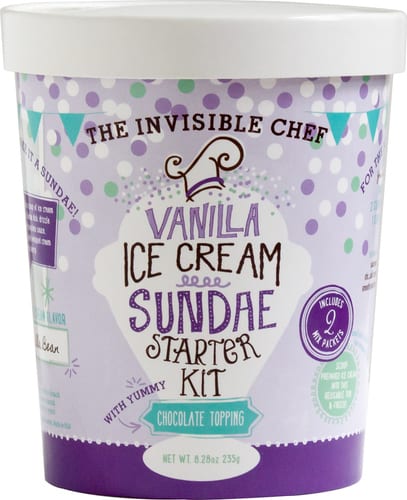 "Once upon a time, there were two bakers slash moms slash business entrepreneurs who wanted to take their national gourmet food company experience and rise above to a new level. In fact, the company's first product line featuring Coffee & Tea Cakes was inspired by personal experience preparing unique, wholesome recipes for their own families.

Meet Terry: Say "hello" to Jill – they bring the talent, tips and tools that all became The Invisible Chef over 10 years ago. Today, this dynamic duo puts their passion into baking mixes rich in all-natural ingredients."
The Invisible Chef offers a plethora of baking mixes that are easy to make and scrumptious. They are the perfect mix to have on hand when you want a delicious treat but don't have the time to make it from scratch. Whenever my kids have a sleepover, we always have ice cream sundaes. I can not wait to have the kids help me make homemade sundaes next time using this kit! Because I am The Seaside Baker, I almost always give baking related wedding gifts. I can't wait to gift this kit along with an ice cream maker for my cousin's upcoming wedding!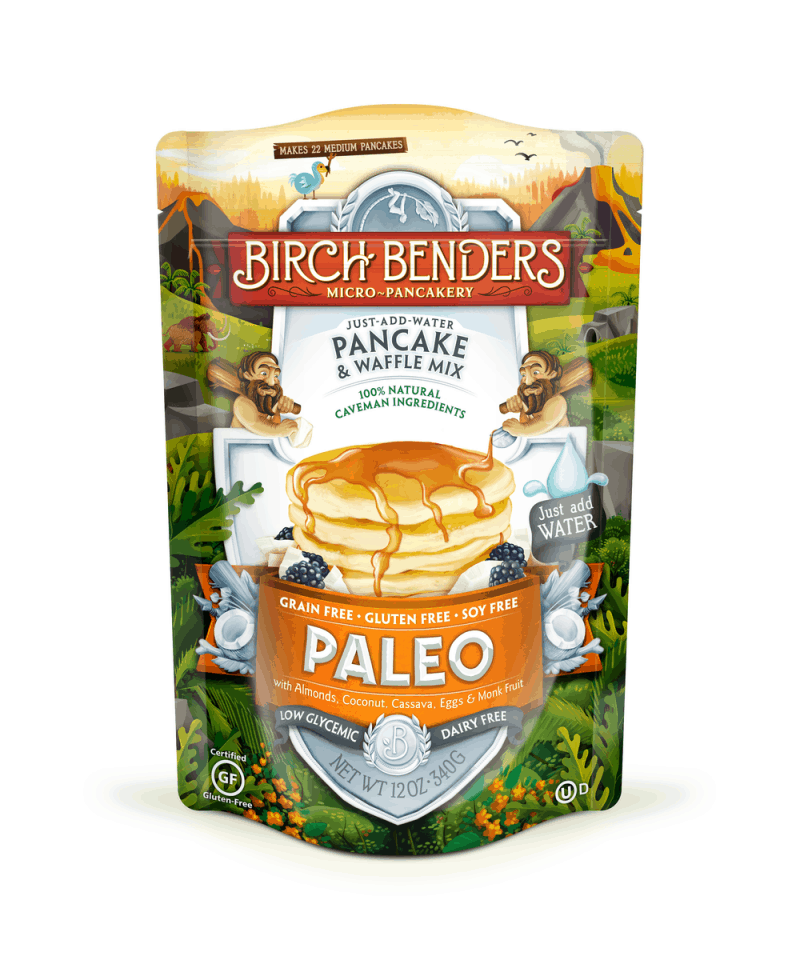 "Wild ingredients from around the globe make these the best pancakes a modern caveperson can have. We did the hunting and gathering for you. Enjoy!

WHY PALEO? Before the culture of agriculture, our ancestors thrived on the earth's natural bounty. Return to mother nature's kitchen and discover the power of paleo with Birch Benders!"
Being on a Paleo diet is great but demanding. Most of the time you have to make everything from scratch. This pancake mix is great for mornings when you just don't have the time, but still want to eat something that adheres to your diet. It also tastes just like a fluffy pancake! You can purchase these pancake mixes at many stores or only here.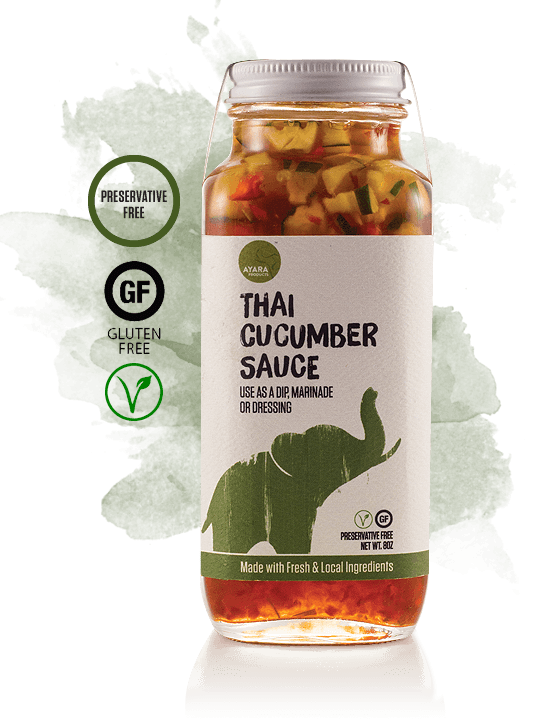 "It was with this love and passion for food that we opened our family restaurant, Ayara Thai Cuisine, in August 2004. As our restaurant grew, visitors came to love not only the food we prepared, but also the sauces served with them, whether they were used as dressings, dips or marinades. Loyal customers purchased to-go containers of our sauces for their get-togethers. They always returned with amazing stories of how they creatively used our sauces to impress their friends and share in the joy of cooking. These heartfelt and humbling experiences compelled me to bottle our sauces for everyone who share in my family's passion for food and bringing people together."
This product NEEDS to be a staple in your fridge. It is the best sauce I have ever had in my life. EVER. Since trying it 3 years ago, I have made sure to never be without. Trust me. Buy as much as you can here.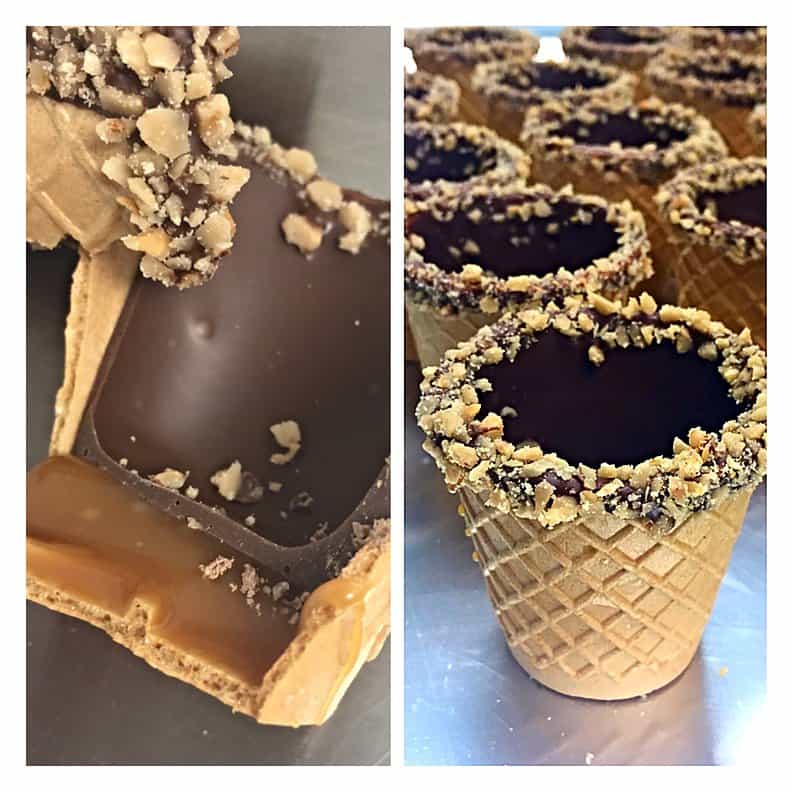 These Waffleshots are a must have for serving your Nespresso. In fact, there are a few Nespresso stores that sample their coffees in these edible shot glasses. These will be perfect for some upcoming recipe/party posts! Find all of there available flavors here.
And that's a wrap. Like I said above, there were thousands of booths to go through and over 30,000 attendees making it really hard to get to everyone. All in all it was a great weekend and I am so excited about all of these new products!