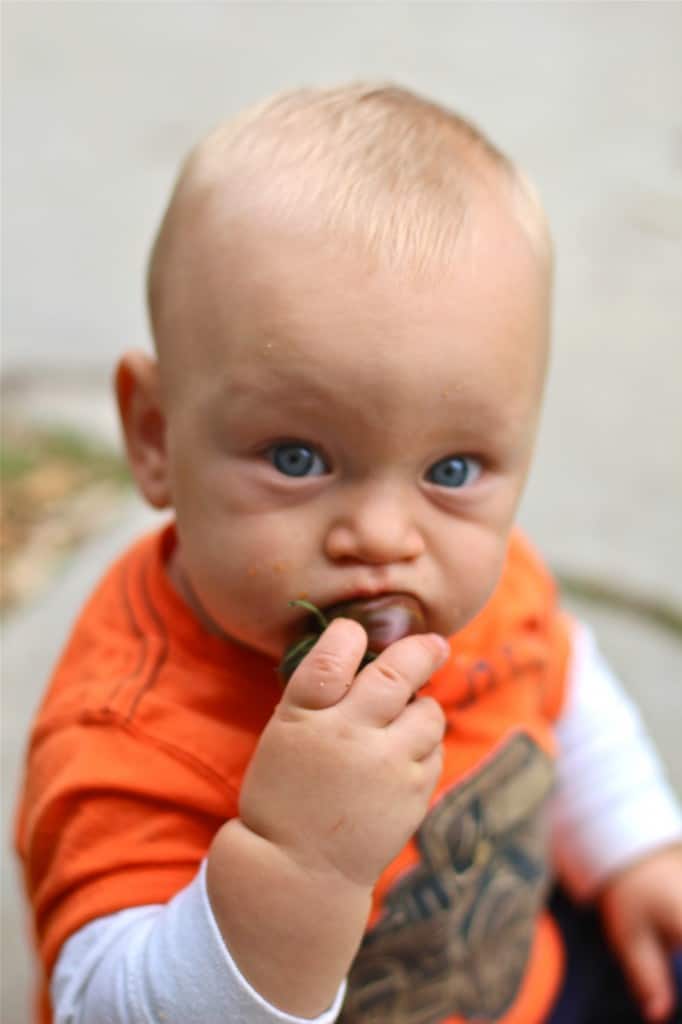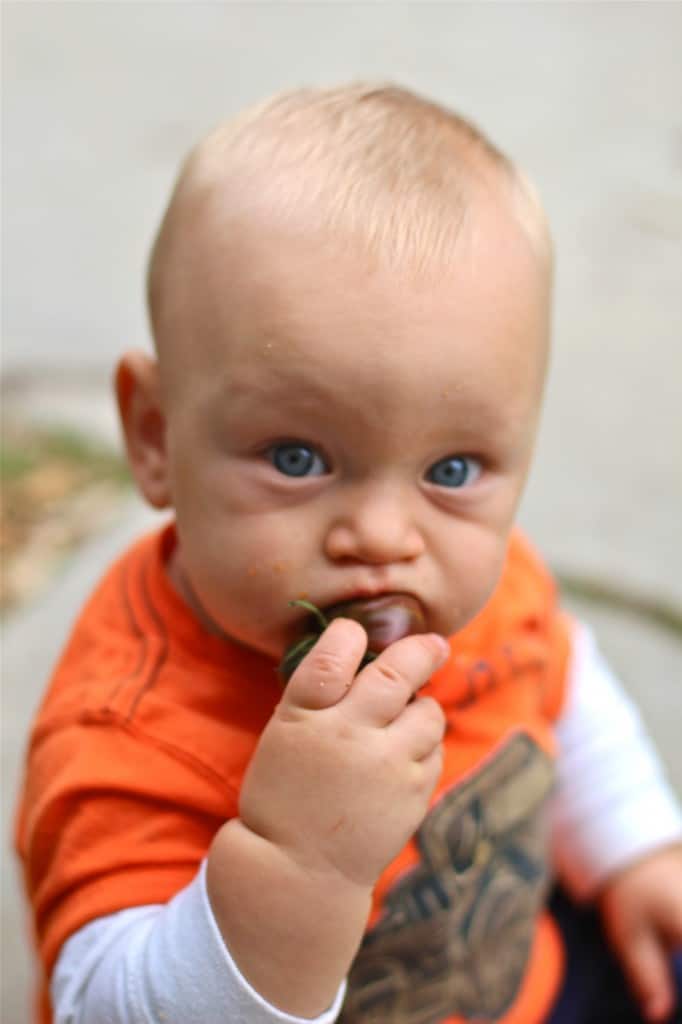 My family and I decided to take a walk to the Farmer's Market this afternoon right before closing. Although we have a pretty large garden, there are some things that do not do well so we avoid planting them all together. One of those things are heirloom tomatoes. I have no problem growing cherry tomatoes, but for some reason once the plant begins to flower, it starts to die from the bottom up. All of are neighbors have had the same problem, so it must be a soil deficiency.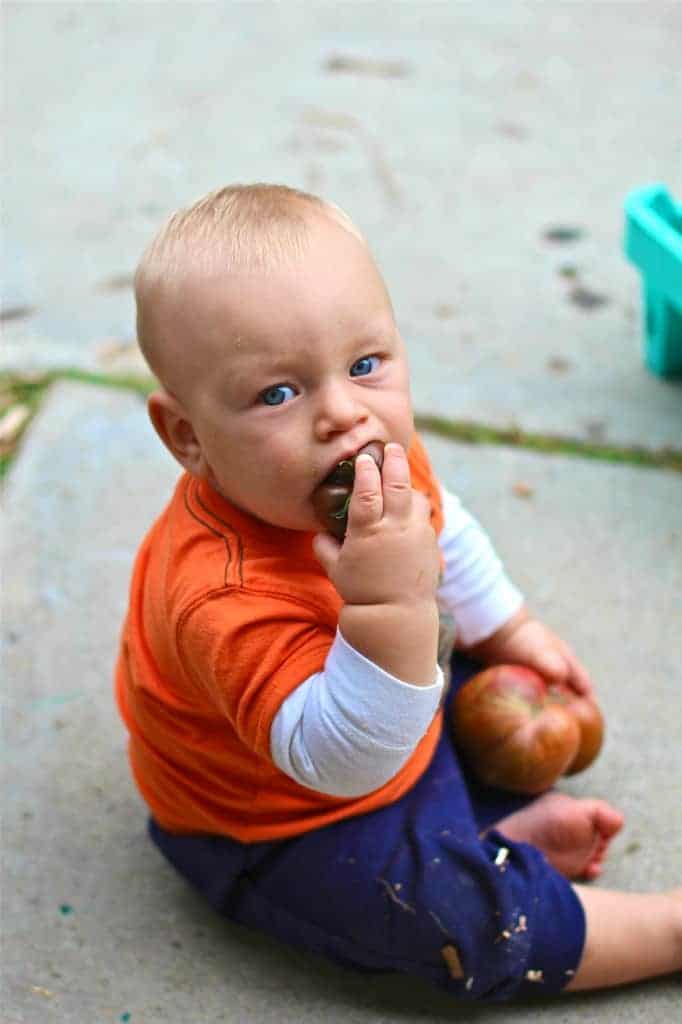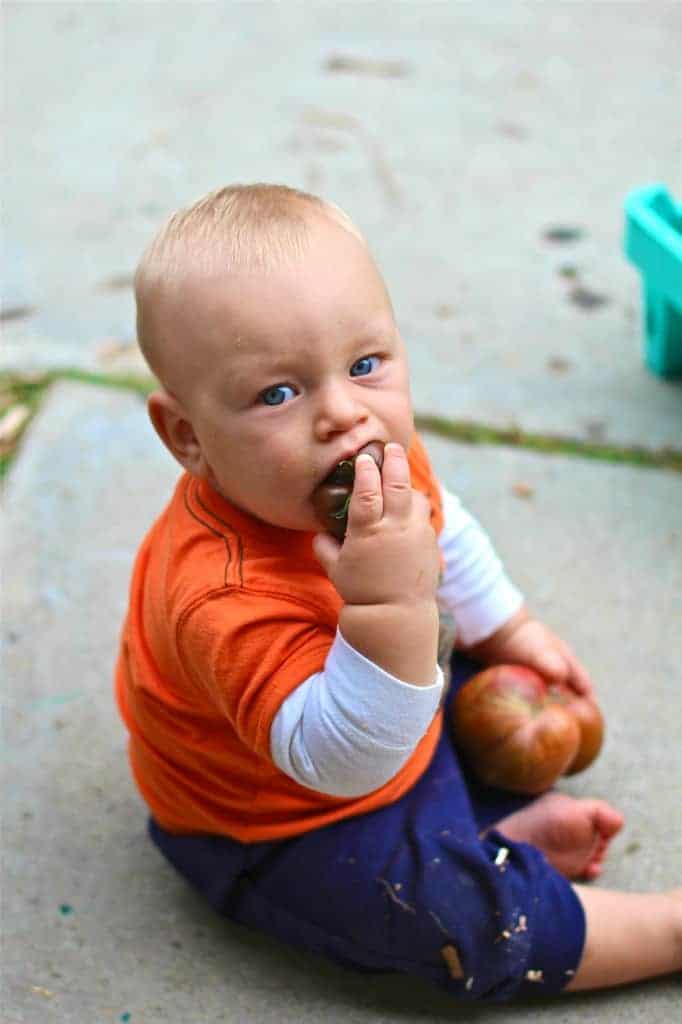 Anyway, so I went to my favorite stand and started picking out a few things. The I noticed a sign that said "Free ripe Heirloom tomatoes with purchase"...score. So I asked how many I could take and the lady said, "Take them all!" Holly cow was I excited!!! How cool was that?!?!? There has to be about 15 pounds in here!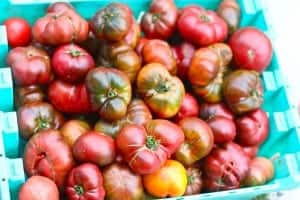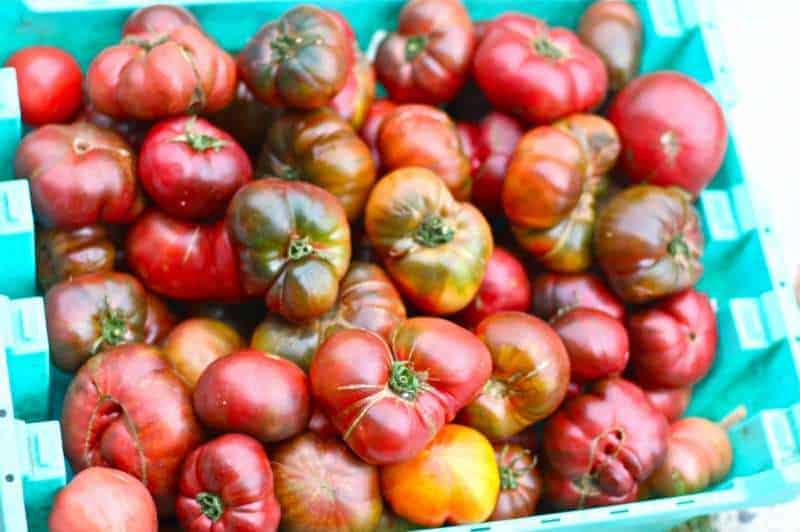 I quickly decided that a ratatouille and fresh spaghetti sauce was going to be on the menu this week, so I purchased the missing ingredients. I also picked up some "normally" green beans, but are purple. Anyone know the names of these things? They will look gorgeous in a warm bean and potato salad. I love love love the look of purple vegetables....member my purple carrot cake here? MMM that was good!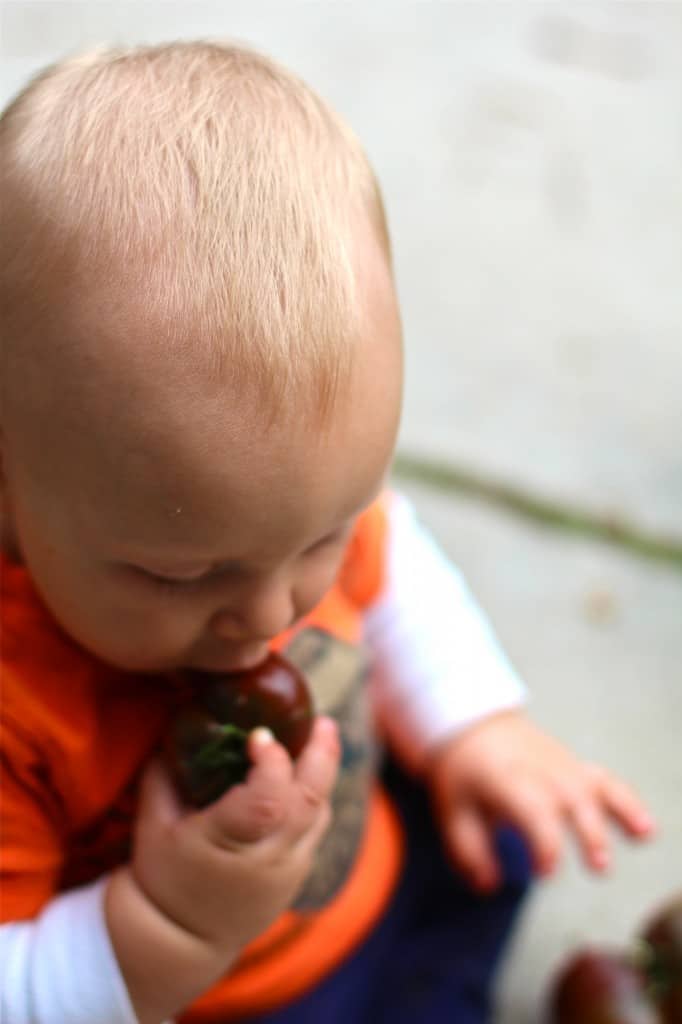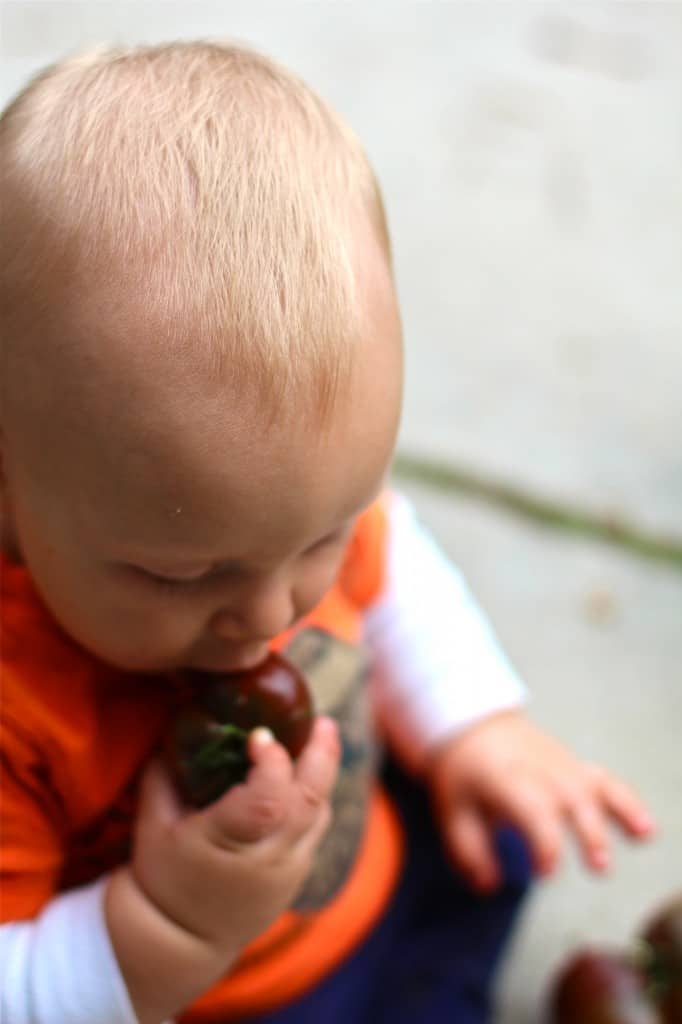 My husband keeps making fun of me because I had to call everyone. He obviously is not a foodie.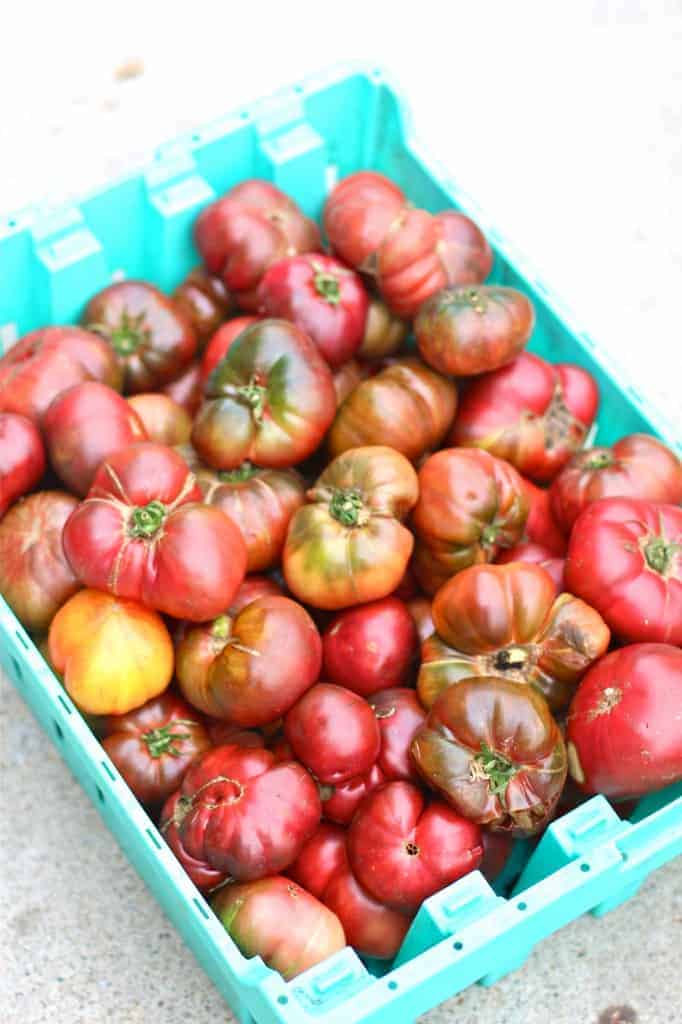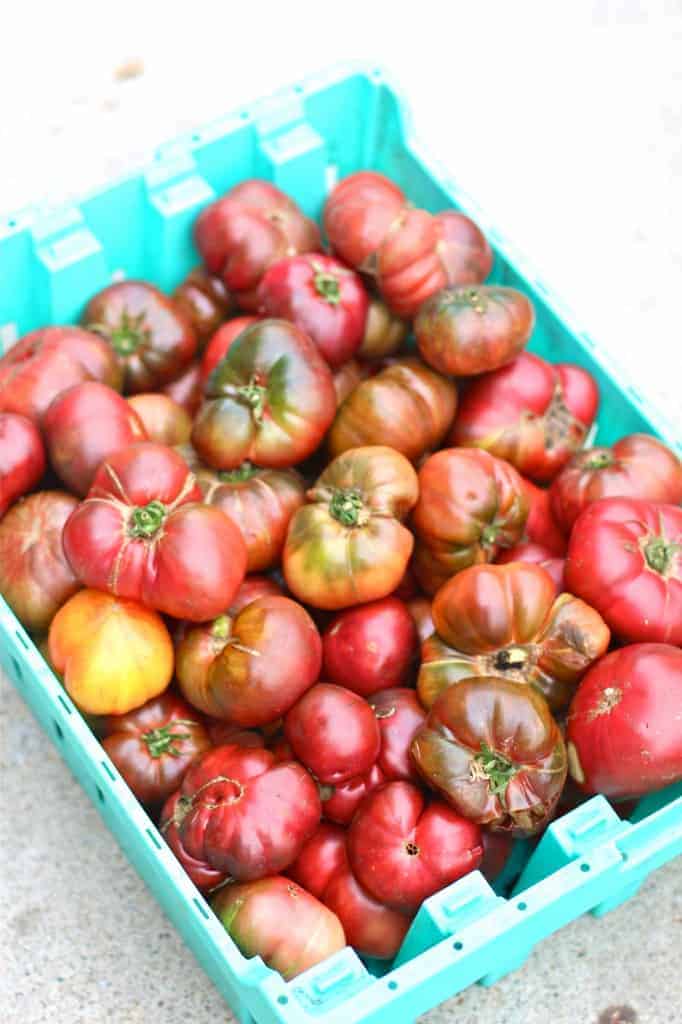 As you can see by the pictures, as I was trying to take pictures the baby kept helping himself to a fresh tomato. How freaking cute is he?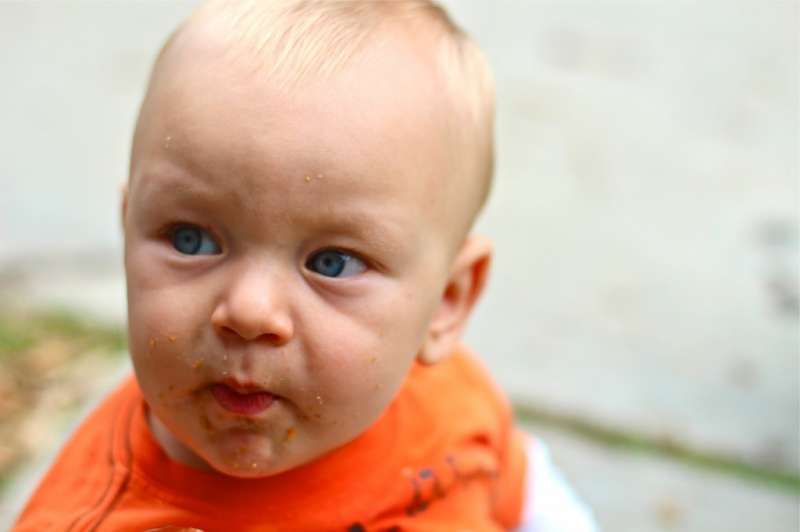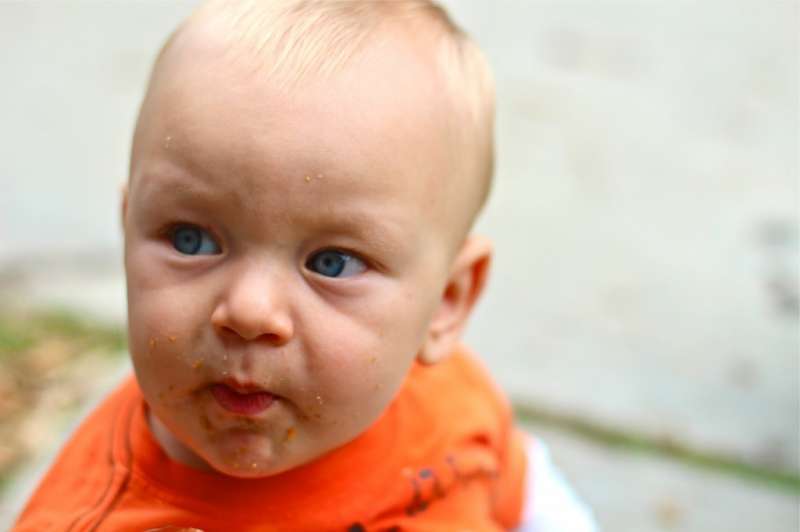 Stay tuned this week for some very tomatoey recipes and have a wonderful week!