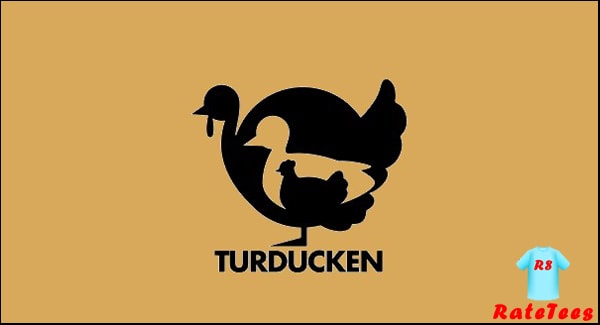 You can buy this awesome t-shirt here.
Every year my friend, Cecile, and I make a Turducken for Festivus (yes, we still celebrate Christmas too). For those of you that don't know what a Turducken is, it is a chicken, stuffed into a duck, stuffed into a turkey, but Miss Cecile takes it one step further by stuffing the chicken with two hens. In between each layer we have a delicious smothering of croissant sausage stuffing. To top it off, we cover it with bacon. Each bird is carefully deboned by the ever so talented Cecile. I do not even make an attempt to try! In the end, the Turducken weighs about 25 pounds, and is so moist that I can squeeze a piece and about a cup of juice comes out!
Here are some pictures (before I received my big girl camera for Christmas) of last year's Turducken assembly.