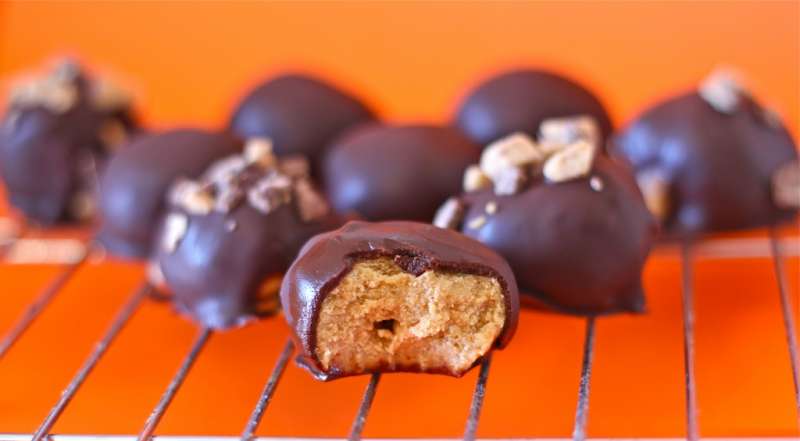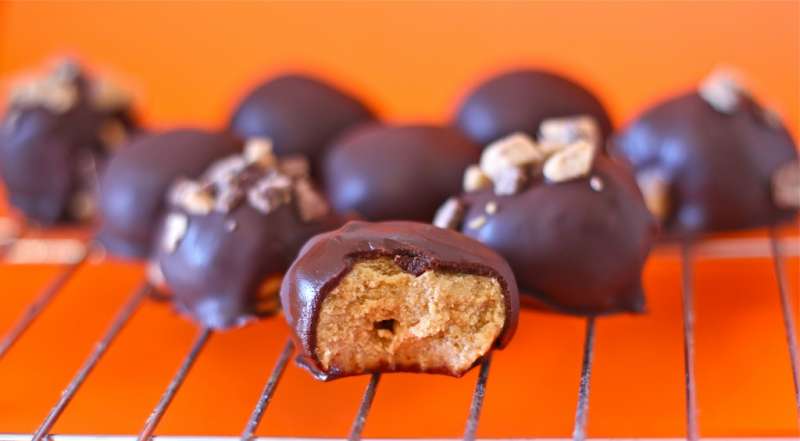 *Disclaimer- This is not for the weak stomach
Growing up, there was a permanent condiment on our kitchen table during every meal. My dad would find a use for it no matter what we were eating. You would probably never guess it, but that condiment was peanut butter. He would put it on everything (and still does). His worst choice was garlic bread covered in peanut butter...it still makes me quiver. Upon my husband's arrival to the US, (not until recently can you even find pb in Switzerland) he discovered peanut butter and now consumes it daily. In fact, he can compete with my dad's level of ridiculousness by smothering it onto his egg and oat "pancake" every. single. morning.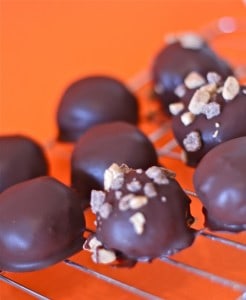 I seem to be the only level-headed peanut butter lover in my family. I deeply appreciate anything that contains peanut butter and chocolate.  I love it when Easter rolls around because the large egg shape Reese's appear, because lets face it, having to unwrap 10 of those little cups is just plain annoying. Now these store-bought chocolates are ok when you are at the grocery store and grab one at the checkout because you forgot to have breakfast, and lunch, and need something to fill your rumbling stomach, but cannot compare to the homemade ones. Quality chocolate, butter and peanut butter create an elegant and sophisticated homemade childhood favorite. Wow, did I really just describe a peanut butter ball as being elegant and sophisticated?? I must have eaten too many.  I also made these into the shapes of eggs this year to stick into Easter baskets.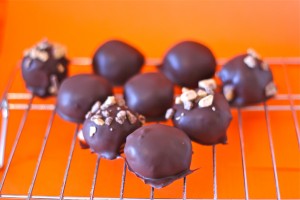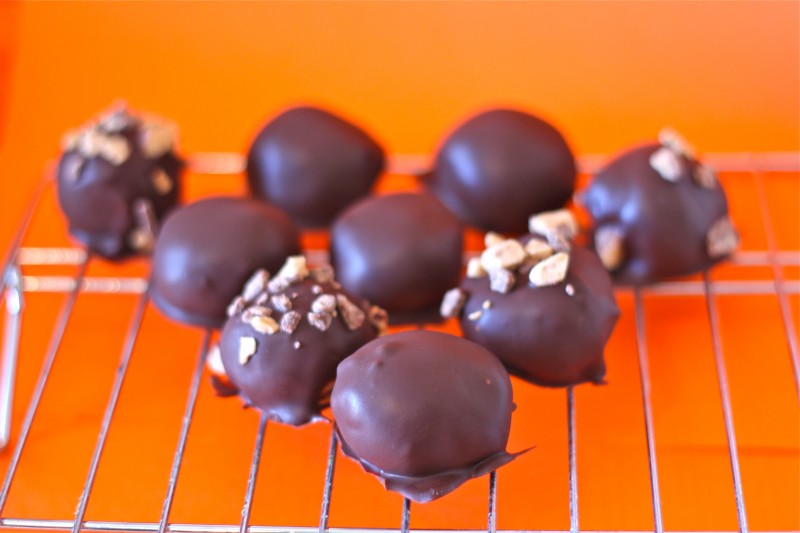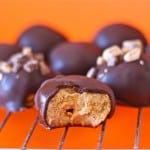 The Peanut Butter Addiction
Ingredients
Peanut Butter Truffles
2

cups

creamy peanut butter

¼

cup

unsalted butter

, room temperature

¼

teaspoon

salt

½

teaspoon

pure vanilla extract

2 ½

cups

confectioner's sugar

12

ounces

good quality semi sweet chocolate

2

tablespoon

shortening or coconut oil
Instructions
Peanut Butter Truffles
Mix peanut butter, butter, salt, vanilla, and confectioner's sugar until well combined. Roll 1 inch balls and freeze for 30 minutes or refrigerate for 1 hour.

Melt chocolate and shortening in a double boiler on low until melted, stirring constantly to avoid scorching.

Dip each ball into chocolate and place on a drying rack.

Decorate if desired. I topped some of them with toffee chocolate bits.

After drying you can also melt ¼ cup of creamy peanut butter and drizzle over the tops of the truffles. Allow to thoroughly dry before storing.