A few weeks ago I was asked to review Rick Rodger's new cookbook, The Big Book of Sides
. Seeing as how he is an award winning author, I knew it would be good. With more than 450 recipes, there is really something for everyone.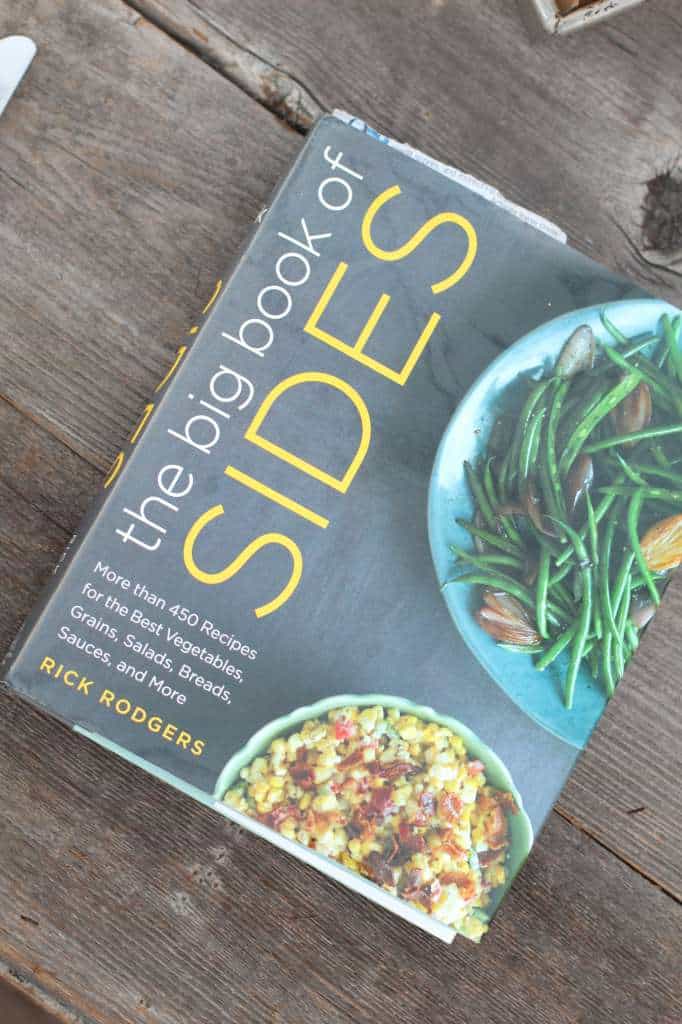 This book could not have come out at a better time. This is the first year that we are hosting Thanksgiving for a large group and I needed some new tasty dishes. I can honestly say that half of my Thanksgiving meal is coming from this book. From Stuffed Artichoke Bottoms to Homemade Creamed Corn, my guests will hopefully leave content with full bellies!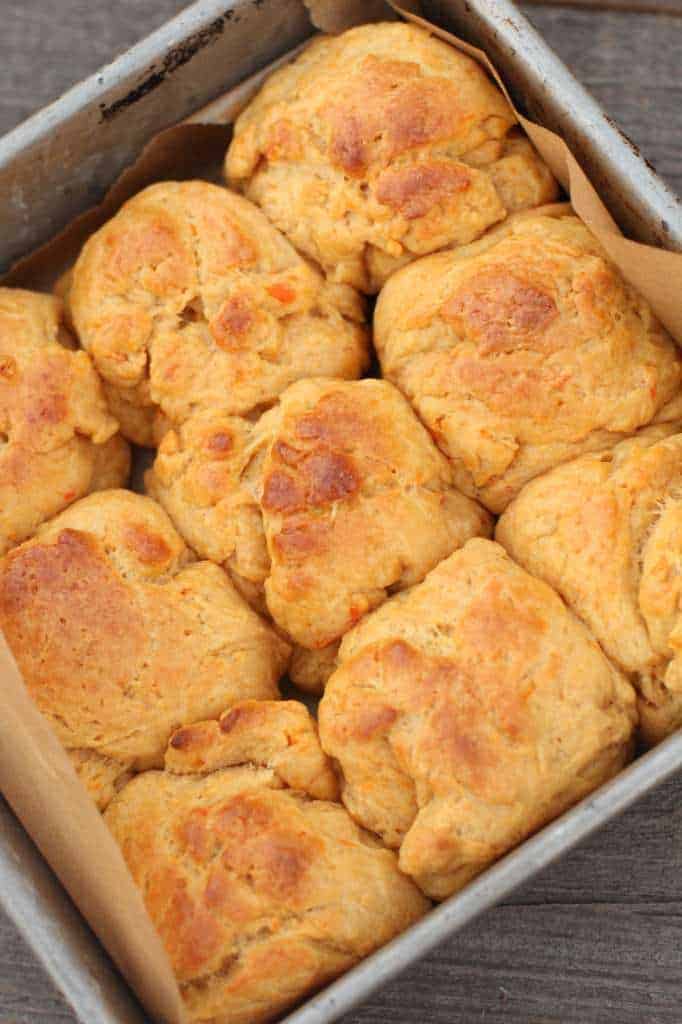 With vegetarian, grain, vegetable, salad, bread, and sauce recipes, this is really the only book you would need to host a dinner party. Let your sides shine!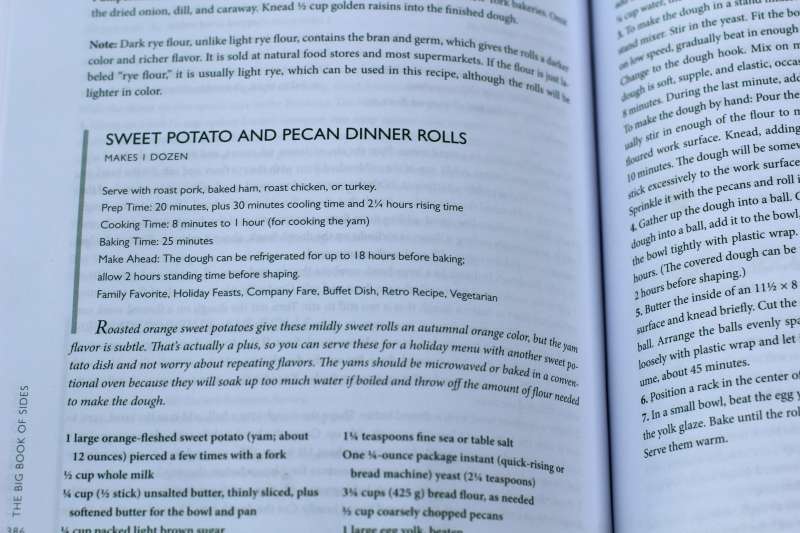 I was instantly intrigued when I saw the recipe for these Sweet Potato and Pecan Dinner rolls. I have used mashed potatoes, sweet potatoes, and pumpkin in cinnamon rolls before and the results were fantastic. There is something about the starch that adds moisture to the bread. These rolls were no different. They were incredibly soft and moist.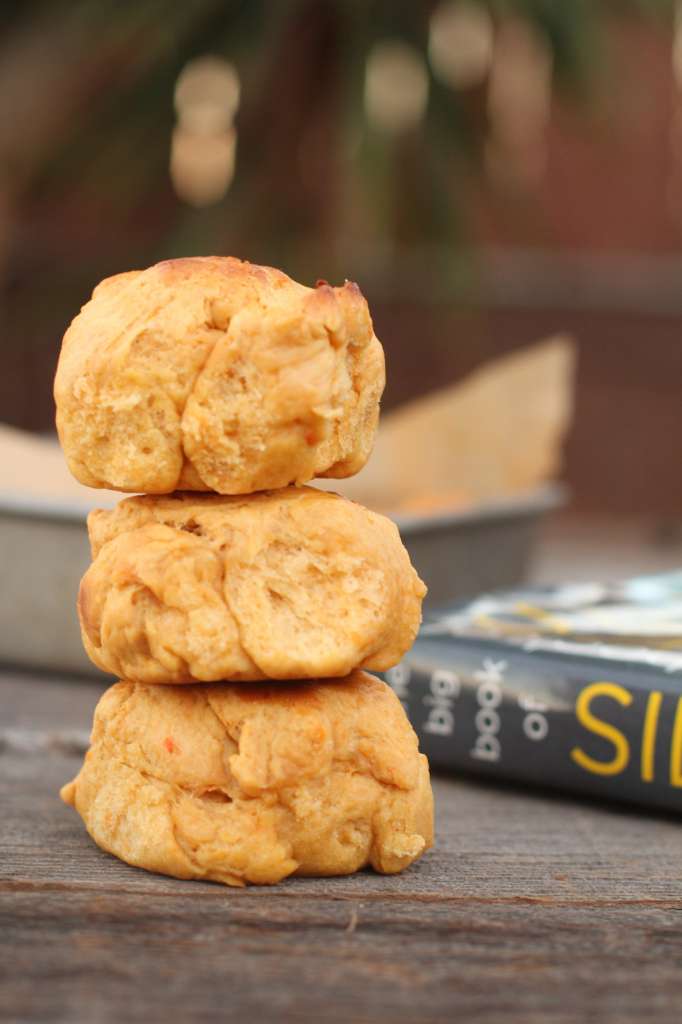 You can't really taste the sweet potato, however it adds a pretty orange color to the rolls. The pecans added a nice crunch too. These rolls are perfect for your holiday meal and the dough can be made 12 hours in advance!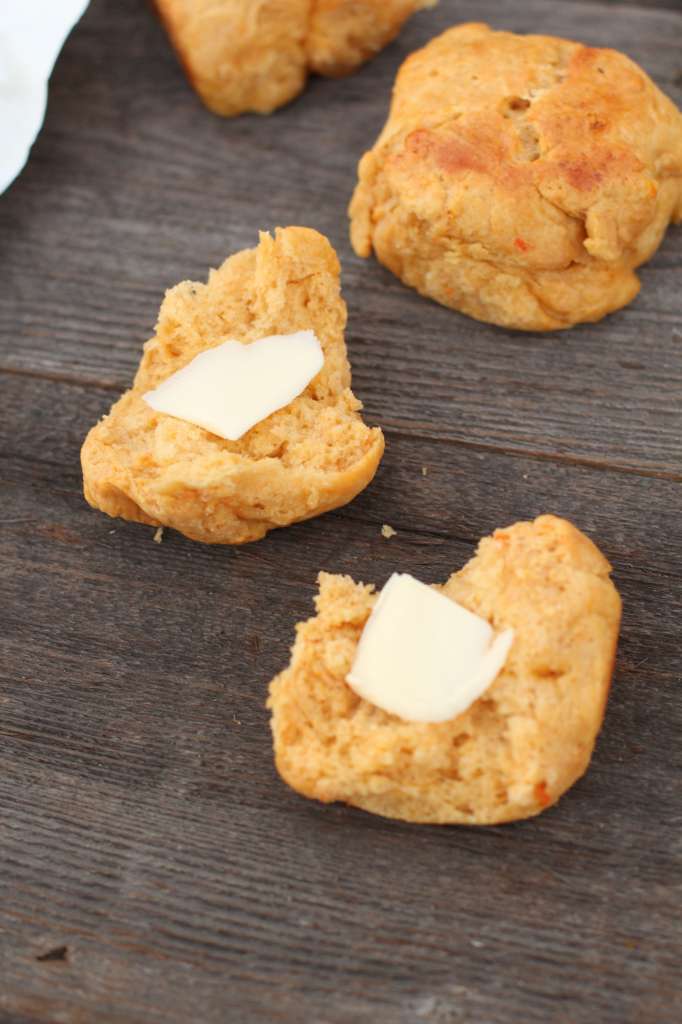 If you are looking for a new cookbook that will please everyone and every season, The Big Book of Sides
is a great choice. It would also be a great gift for your foodie friend!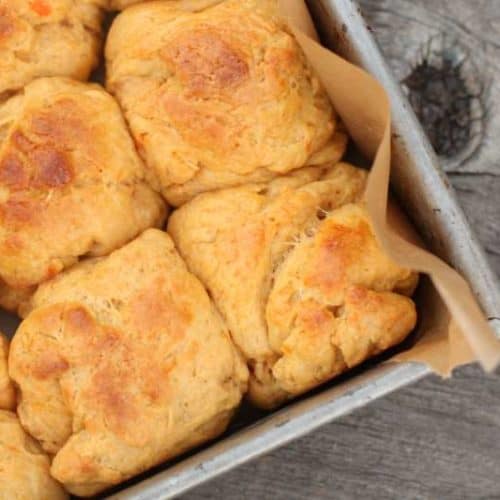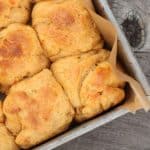 Sweet Potato and Pecan Dinner Rolls
Recipe by Rick Rodgers from his new book, The Big Book of Sides.
Ingredients
1

large orange-fleshed sweet potato pierced a few times with a fork

1/2

cup

whole milk

1/4

cup

(1/2 stick) unsalted butter, thinly sliced, plus softened butter for the bowl and pan

1/4

cup

packed light brown sugar

1 1/4

teaspoons

fine sea or table salt

One 1/4-ounce package instant

(quick rising) yeast (2 1/4 teaspoons)

3 1/4

cups

bread flour

, as needed

1/2

cup

coarsely chopped pecans

1

large egg yolk
Instructions
1.Cook the sweet potato in a microwave oven on high until tender, 5 to 8 minutes, depending on the wattage of your oven. (Or Bake it on a rimmed baking sheet in a preheated 400 degree oven until tender, about 1 hour). Let it cool until easy to handle, about 30 minutes. Peel the sweet potato, transfer the flesh to a small bowl, and mash it with a fork. Measure and reserve ½ cup mashed sweet potato and let it cool completely, about 30 minutes. Discard the remaining sweet potato or save it for another use.

2.Bring the milk to a simmer in a small saucepan over medium heat. Remove it from the heat and add the sliced butter. Let it stand until the butter is melted. Add the reserved mashed sweet potatoes, ¼ cup water, brown sugar, and salt.

3.To make the dough in a stand mixer: Pour the sweet potato mixture into the bowl of a heavy-duty stand mixer. Stir in the yeast. Fit the bowl on the mixer with the paddle attachment. With the mixer on low speed, gradually beat in enough flour to make a dough that cleans the sides of the bowl. Change to the dough hook. Mix on medium-low speed, adding more flour as necessary, until the dough is soft, supple, and elastic occasionally pulling it down as it climbs up the dough hook, about 8 minutes. During the last minute add the pecans.

To make the dough by hand: Pour the sweet potato mixture into a large bowl. Stir in the yeast. Gradually stir in enough flour to make a dough that is too stiff to stir. Turn out the dough on a floured work surface. Knead, adding more flour, to make a soft, supple dough, about 10 minutes. The dough will be somewhat tacky, but do not add too much flour. If the dough does not stick excessively to the work surface, then it has enough flour. Pat the dough into a thick rectangle.

Gather up the dough into a ball. Generously butter a medium bowl with softened butter. Shape the dough into a ball, ass it to the bowl, turn to coat it with the butter, and leave it smooth-side up. Cover the bowl tightly with plastic wrap. Let it stand in a warm place until doubled in volume, about 1 ½ hours. (The covered dough can be refrigerated for up to 12 hour. Let stand at room temperature for 2 hours before shaping. )

Butter the inside of an 11 ½ x 8 x 2-inch baking pan. Turn out the dough onto an unfloured work surface and knead briefly. Cut the dough into 12 equal portions. Shape each dough portion into a taunt ball. Arrange the balls evenly spaced, with the smoothed. Arrange the balls evenly spaced, with the smoothed sides up, in the baking pan. Cover the pan loosely with plastic wrap and let it stand in a warm place until the balls have almost doubled in volume, about 45 minutes.

Position rack in the center of the oven and preheat the oven to 350 degrees.

In a small bowl, beat the egg yolks with 1 tablespoon of water. Lightly brush the tops of the balls with the yolk glaze. Bake until the rolls are golden brown, 20 to 25 minutes. Let them stand for 5 minutes. Serve them warm.
This is not a sponsored post, however all opinions are 100% my own. This post also includes amazon affiliate links.