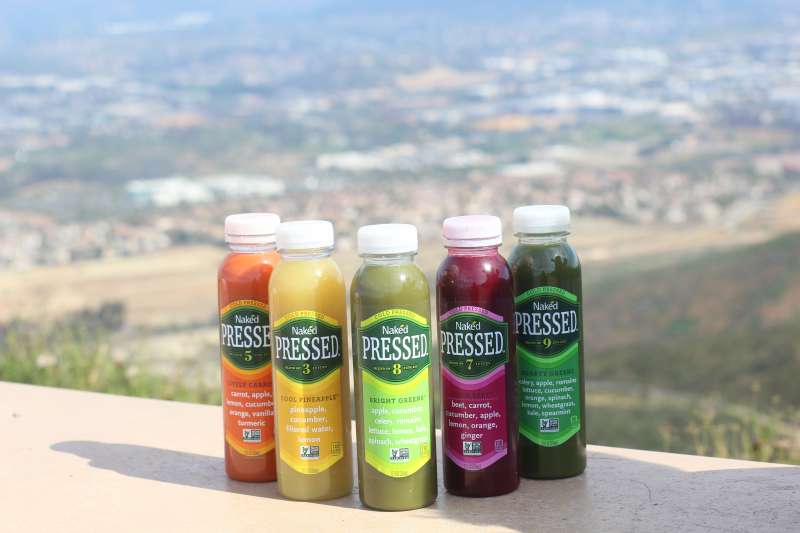 As I mentioned in a few posts back, 2016 is the year for change within our family. We have taken great effort in becoming more active, watching what we eat, and striving to get more organized. For the last couple of months, my family and I have been doing hikes around San Diego County every weekend. The half day hikes are not only making us stronger, but also bringing us together as a family. It is a special time that we have created that is 100% technology free, bonding, and of course energizing. In a life of constant chaos and ships crossing in the night, these weekend walks have brought our family back together.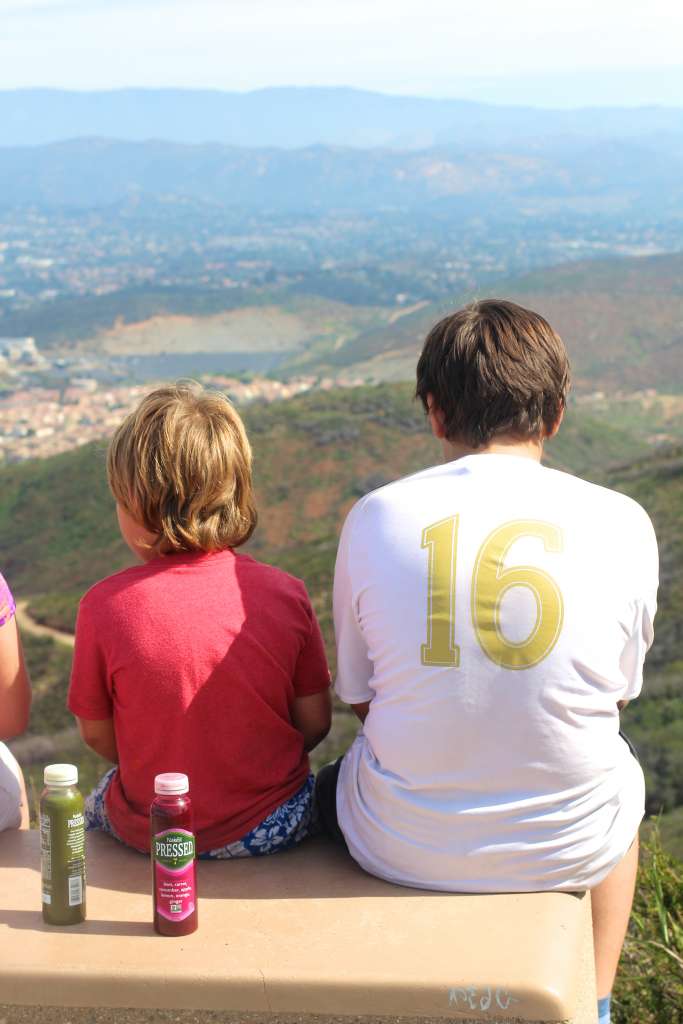 One of the things my kids look forward to most on these hikes is the picnic at the top. They take great pride in preparing something delicious (and nutritious) to refuel for the trip back down the mountain. While the will gladly drink water on the way up, they like something sweet once we sit down to eat and take in the views. What they are slowly learning is that you don't have to eat or drink something filled with sugar for it to be sweet. A nice Naked Pressed Cool Pineapple is just as satisfying and contains all of the good nutrients and natural sweetness. The older two kids are becoming surprisingly appreciative to the natural sweetness of fruits and are beginning to make the right decisions all on their own!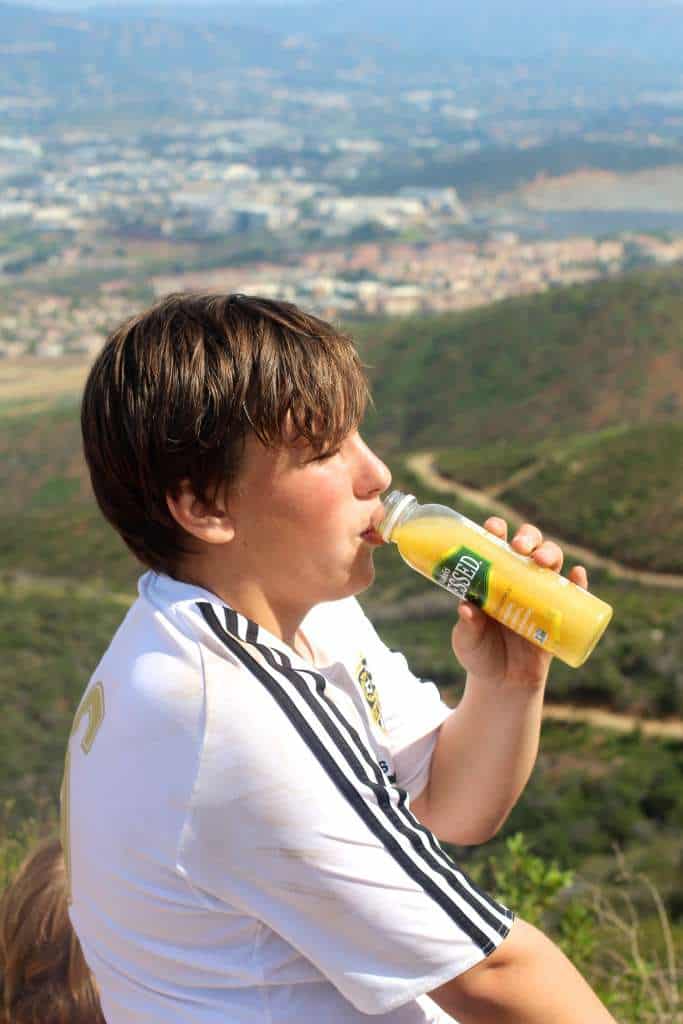 After a long hike, there is nothing quite like a cold Naked Cold Pressed Juice. We have always been fans of Naked Juices, but I their new line of Cold Pressed Juices are fantastic! Each Naked Cold Pressed Juice is made with ready-to-eat, high quality fruits and vegetables that are cold-pressed right into the bottle. The juices are shipped immediately to ensure only the highest-quality, best-tasting juice hits the shelf every time. Naked Pressed have no added sugar, no preservatives and are verified by the Non GMO Project. Not only are they wonderful for a post hike, but they are also great for starting your day off right, or a pick me up in the middle of the afternoon. The Bright Greens Flavor is my favorite way to re-energize before picking up the kids and starting a whole new 5 hours of work (homework, dinner, dishes, baths, etc)!
Currently Naked Cold Pressed Juices are available on the West Coast, but will soon be available nationwide.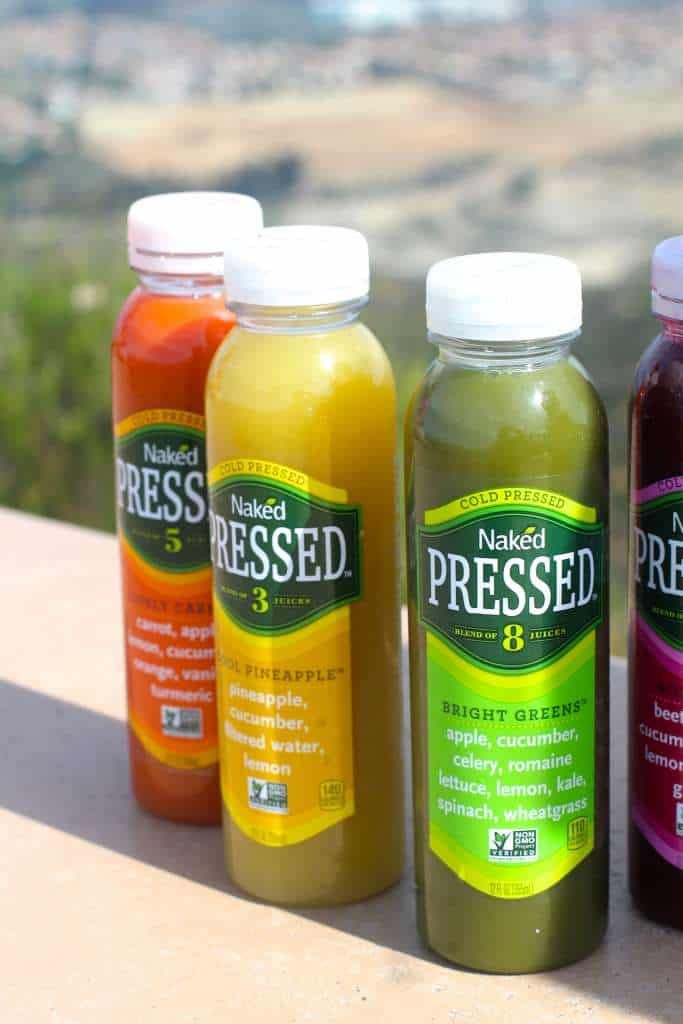 Where ever you are located, I highly suggest that you take a day out of your week, unplug, and go on a walk! Take a picnic and some Naked Cold Pressed Juices, and enjoy your time outdoors and with the family!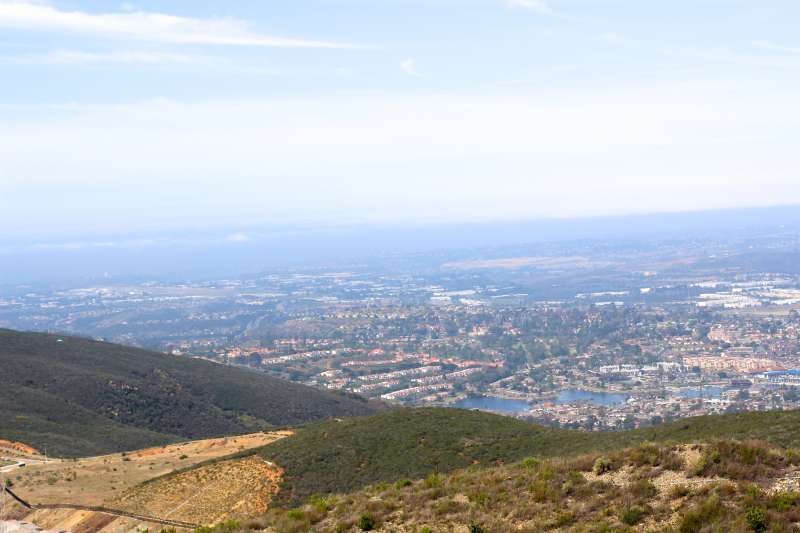 If you are in San Diego, here are some great hikes around the county.
I was selected for this opportunity as a member of Clever Girls and the content and opinions expressed here are all my own.