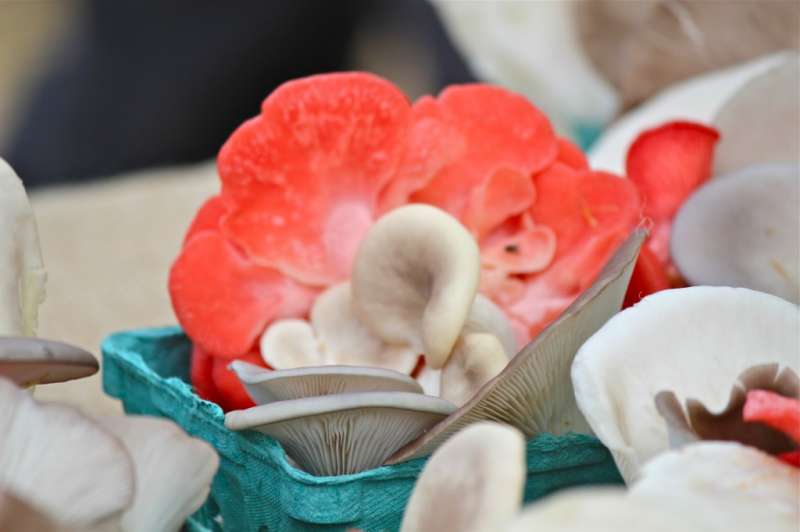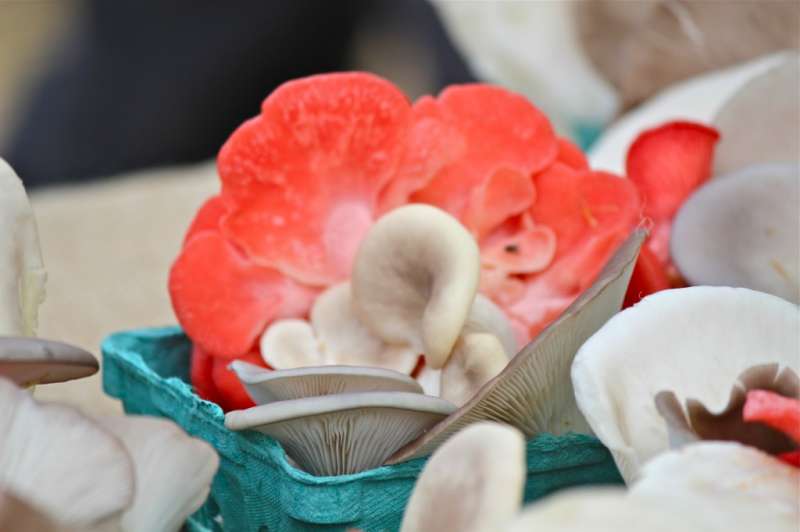 Yesterday I picked up these gorgeous oyster mushrooms at the farmer's market from Socal Shrooms. I didn't really know what to do with them because they were so beautiful. I didn't want their flavor to be masked by a risotto, drowned out by a sauce, or hidden in a vegetable medley. I decided to fry them and put them in a burger, because for some reason mushrooms always stand out in a burger, and threw the coral colored ones in a salad.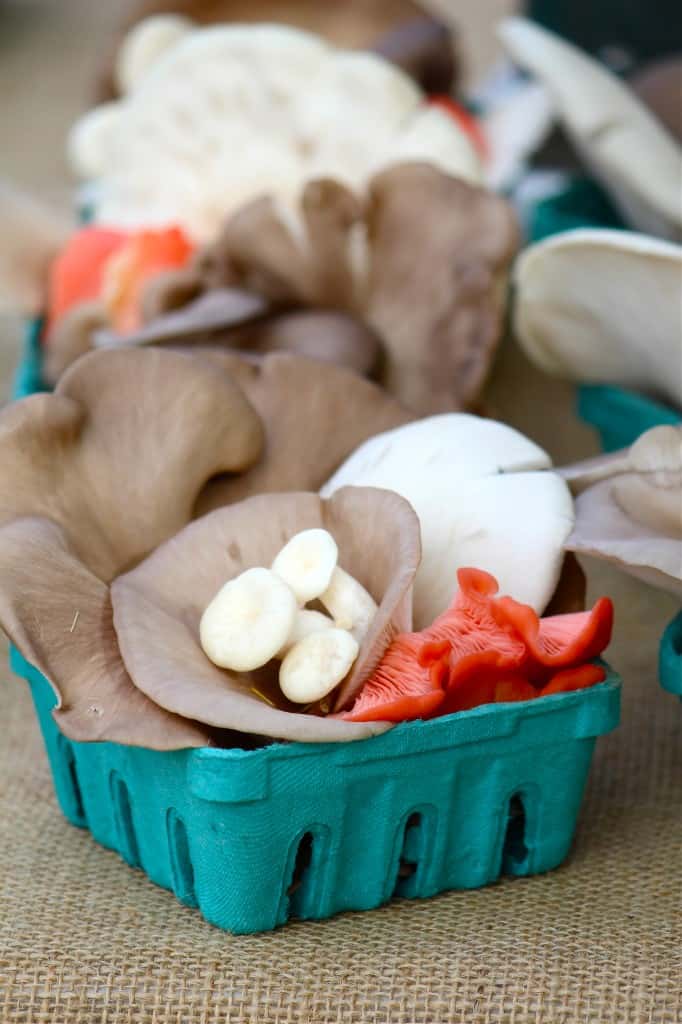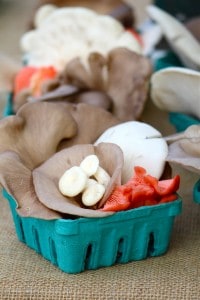 The first thing I did was fry them up in some garlic and olive oil. I then splashed them with about a tablespoon of wine. You can actually just stop here and eat them like candy, however if you proceed they make a great addition to the burger.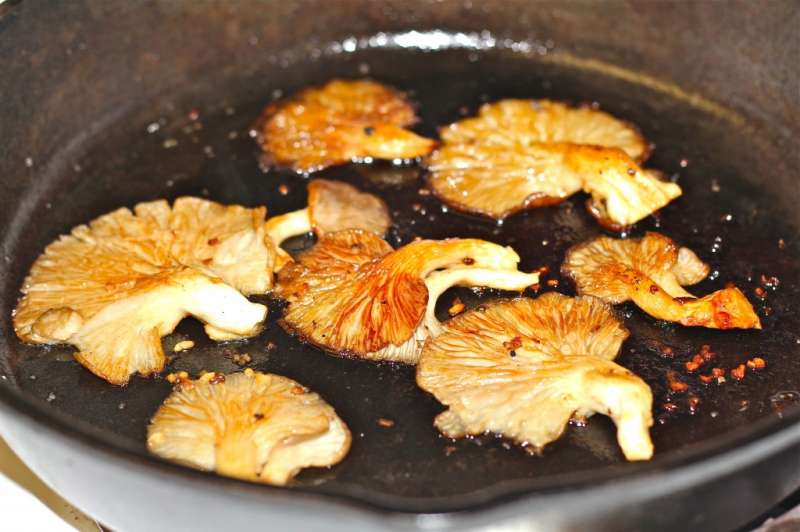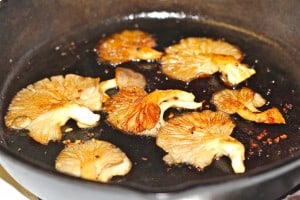 I grilled a hamburger patty and threw a bit of goat cheese on top, and toasted some ciabatta slices.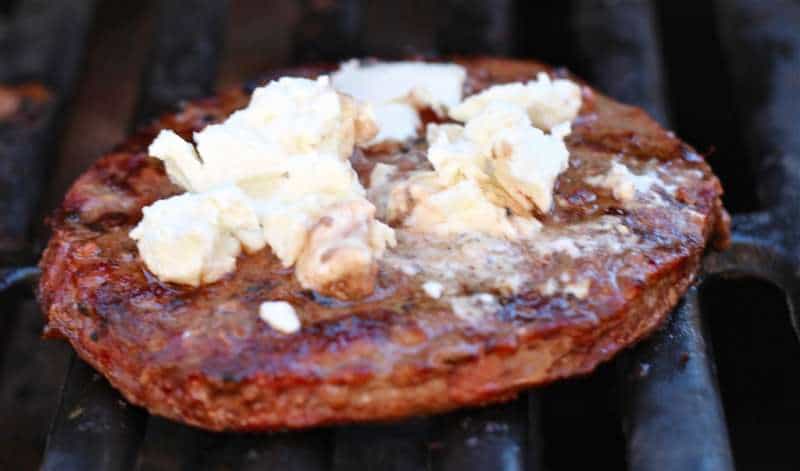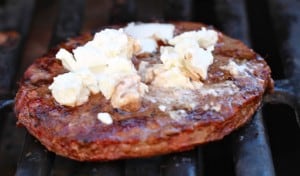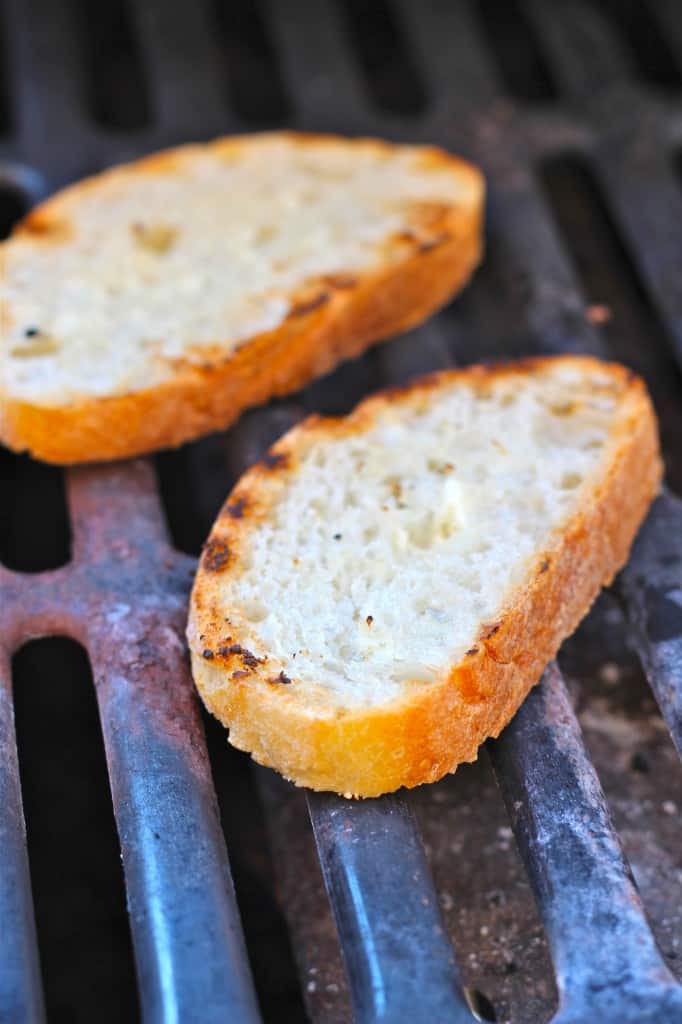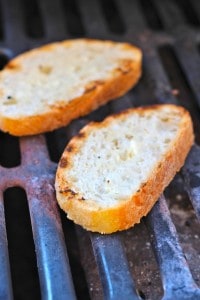 At the farmer's market, I also picked up some of their red frill from my favorite farmers (I will tell you more about my 2nd Saturday excursions to this farm next week). This stuff literally tastes like a baked potato with all the fixings. It is awesome when you are dieting!!! I threw it on to add some color and crunch to the burger. Lastly, I spread some mayonnaise on the bread and assembled it all. It was one of the most delectable sandwiches I have ever had!!! The mushrooms were incredible!!!!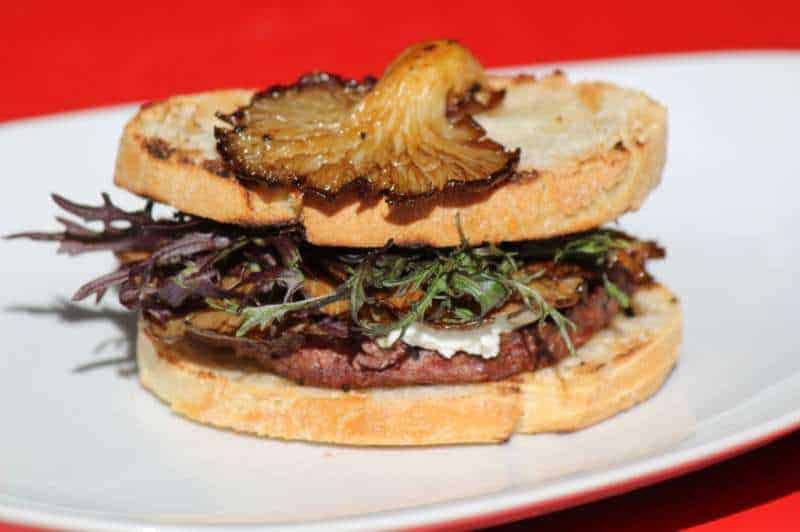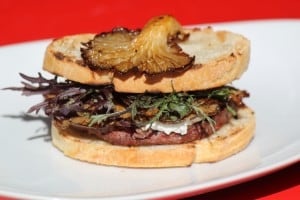 Happy Monday!