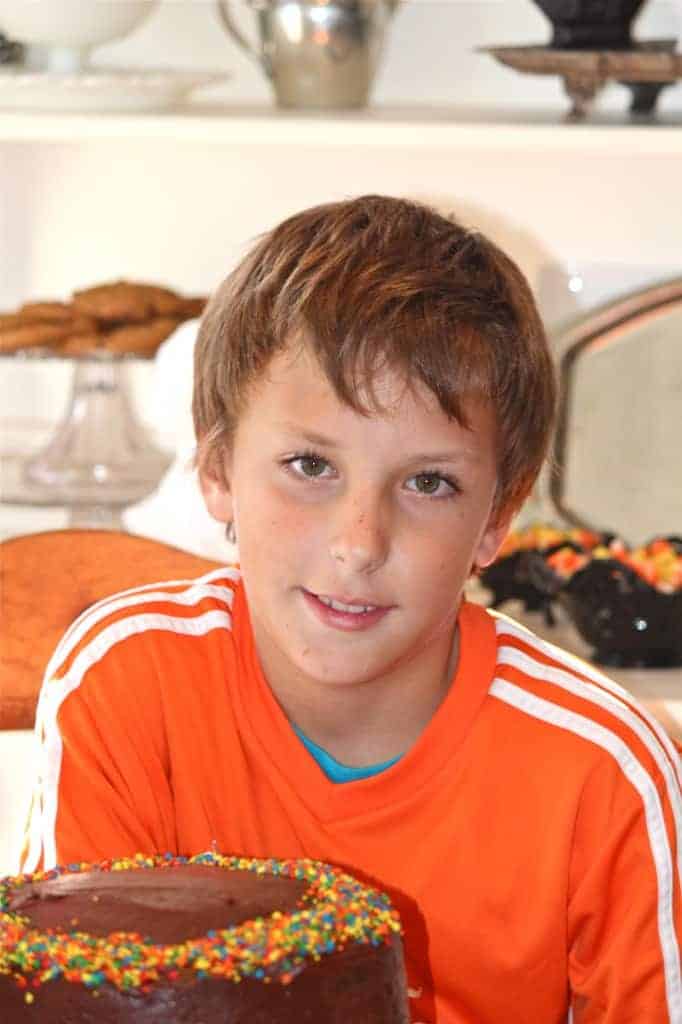 This weekend we had a lot going on! First, we celebrated my son's 10th birthday by throwing him a surprise party. Friends, family, game truck, xbox and his very own cheesecake (not pictured) made for a very happy boy.
See that luscious chocolate cheesecake? I managed to cut small enough pieces to still have leftovers to photograph, and the recipe will be up tomorrow!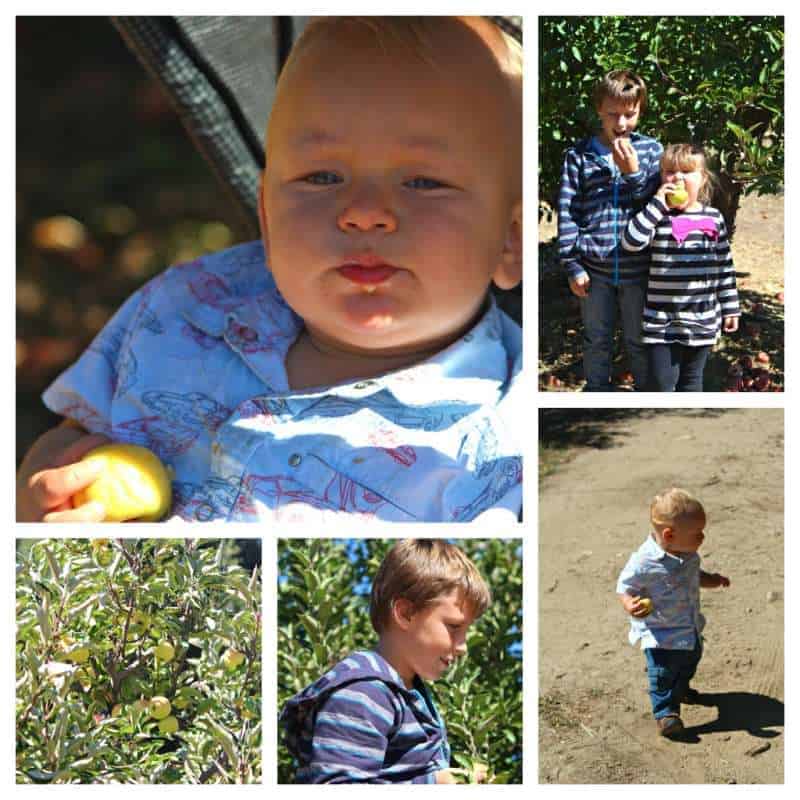 Then today we finally made it over to Julian, Ca for some apple picking. We stopped at Calico Ranch Orchard.
Although the orchard was pretty picked out, we still managed to come home with about 20 pounds of apple and pears.
I bet you can guess what kind of ingredients will be used this week 🙂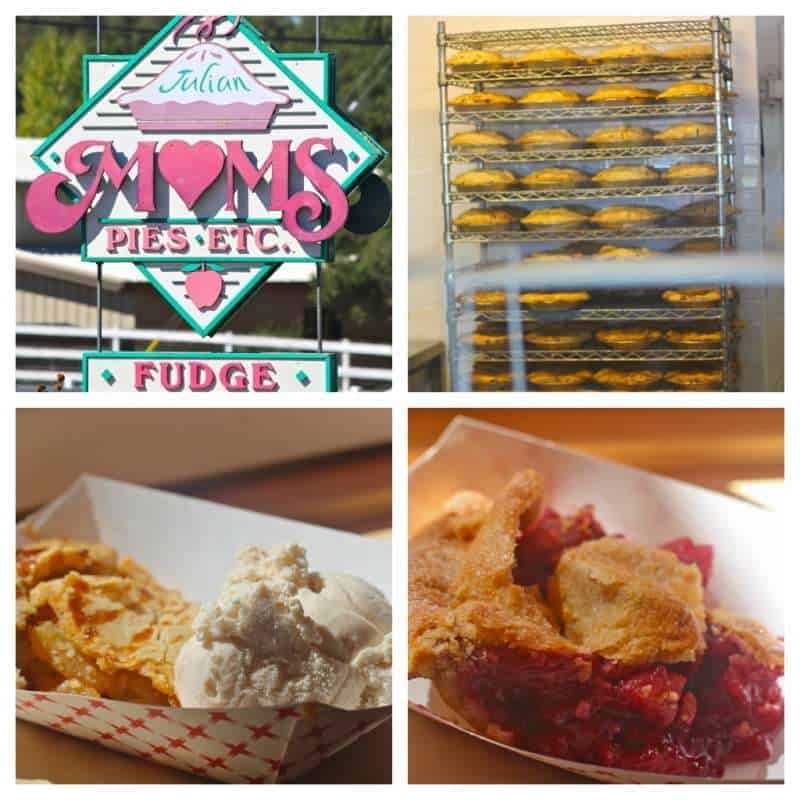 You cannot go to Julian without stopping at one of the famous pie shops. Mom's is the best…in my opinion. We enjoyed an apple pie with cinnamon ice cream and a blackberry apple pie.
Finally, after picking up some eggs and avocados on the side of the road, we made our way to the pumpkin patch. I desperately tried to get a picture of the three kids, but my oldest had a sleepover last night, where they stayed up half the night making youtube videos (dressing up his sister in her sleep, mean but totally hilarious check it out here). Cranky kids and family pictures do not go together!!!
My little girl, however, is always ready for a picture.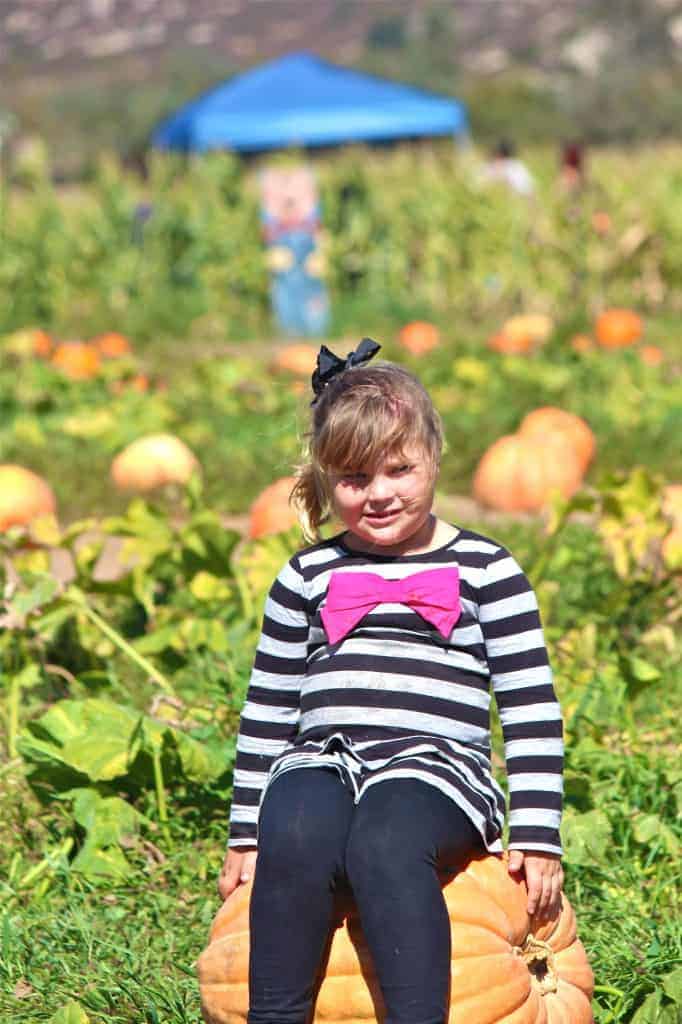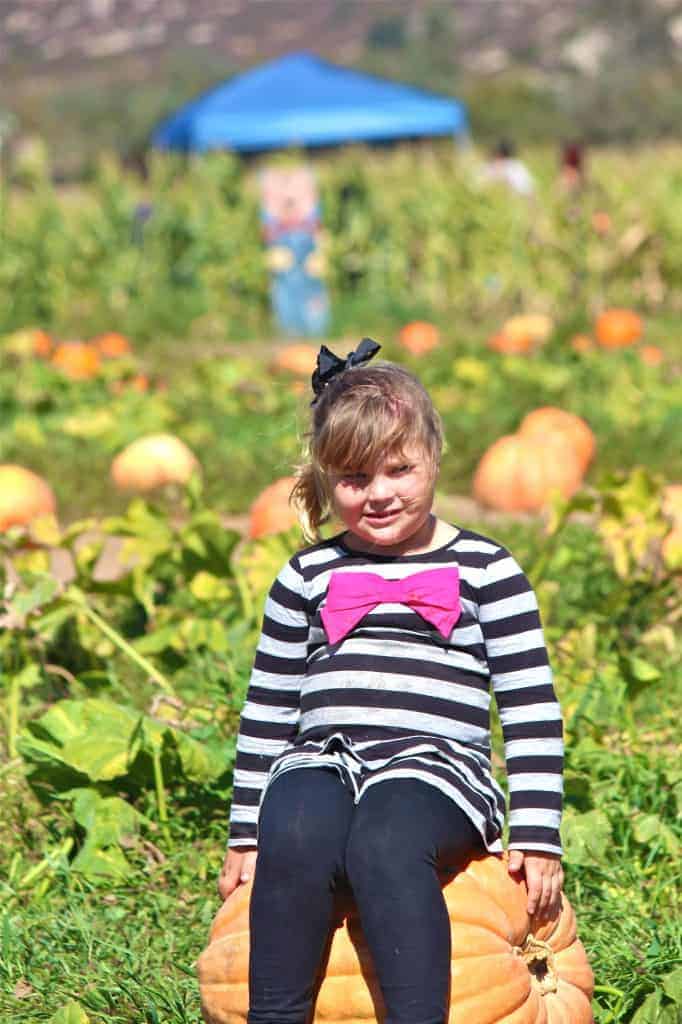 Baby Ben is always ready to try and eat something, no matter the size!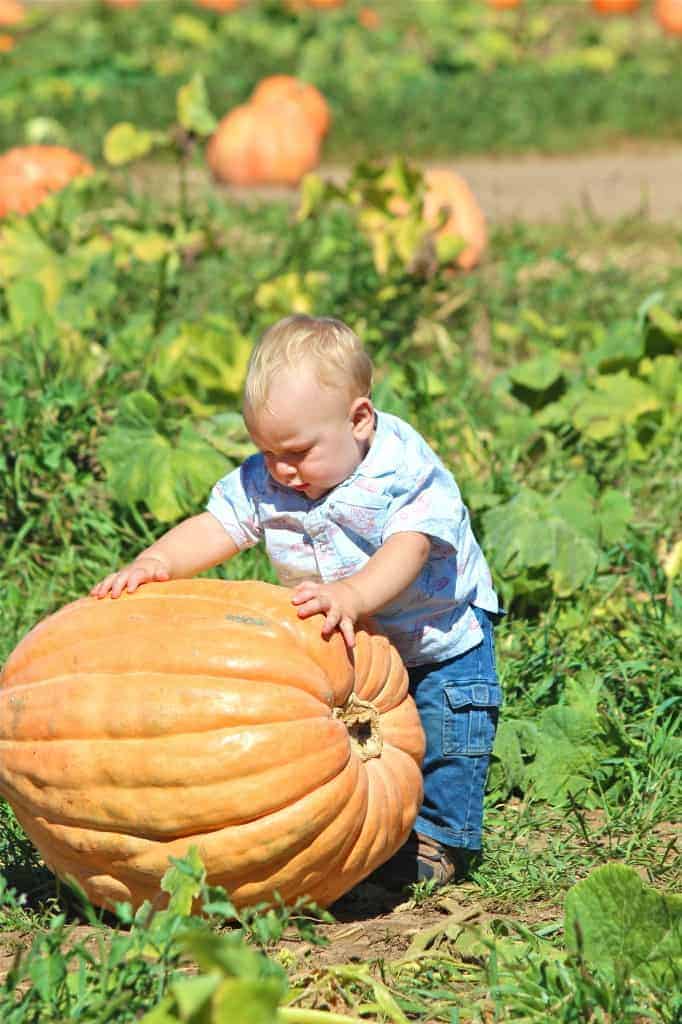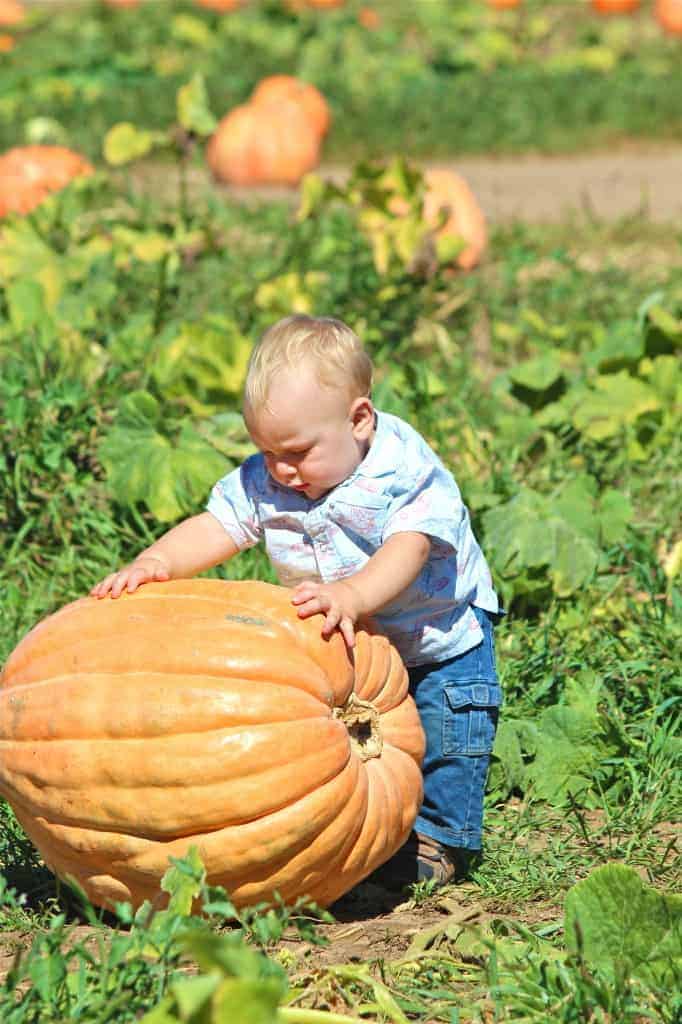 He even wanted to pick out his own pumpkin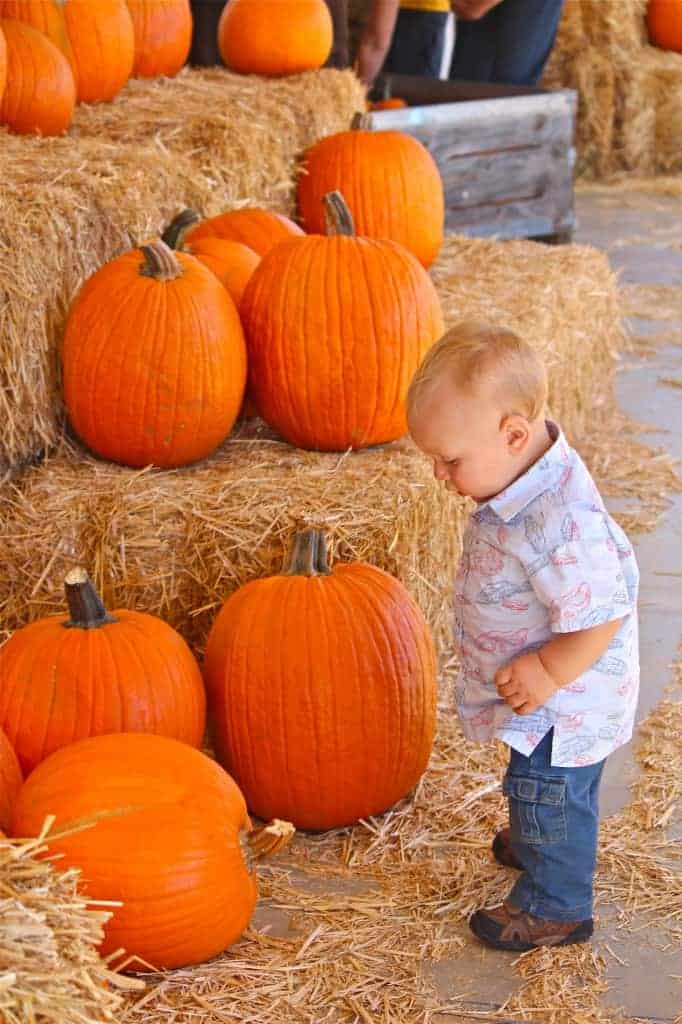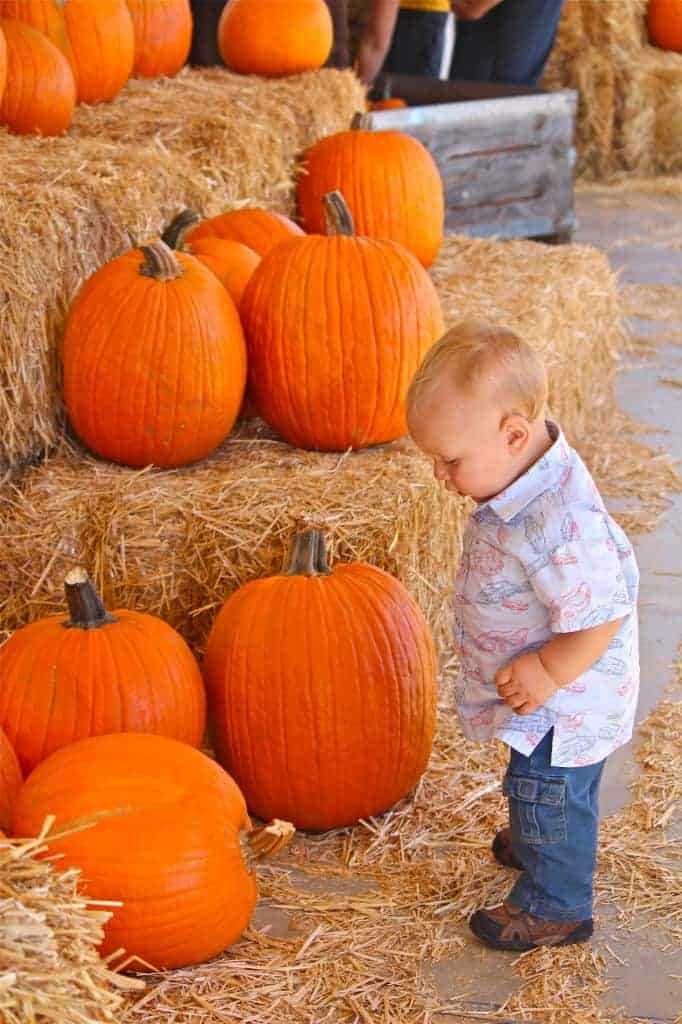 And carry it home!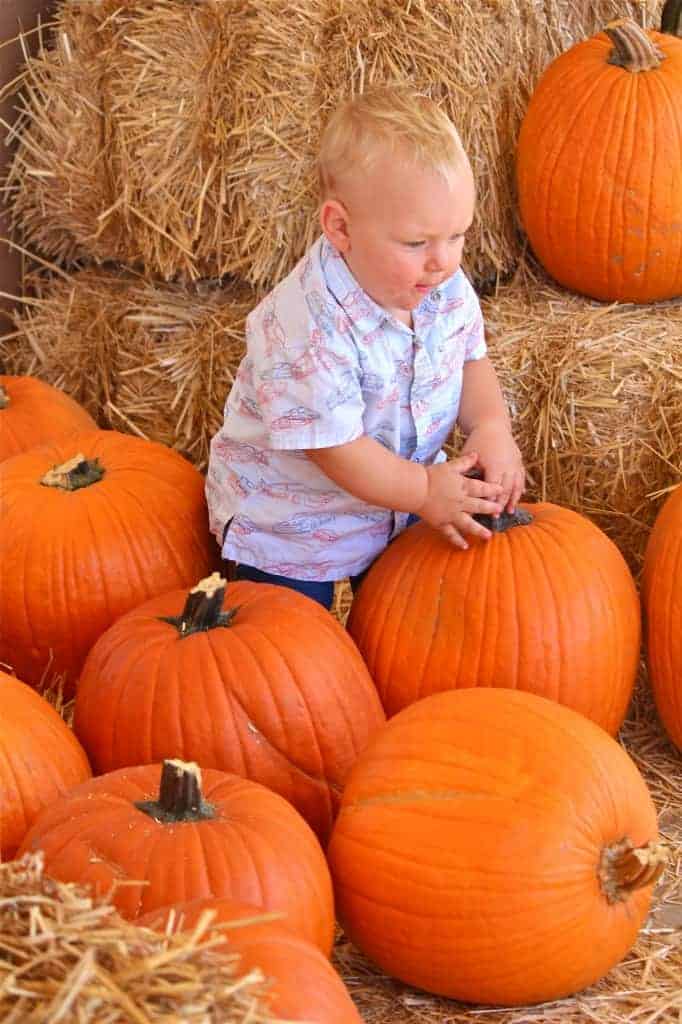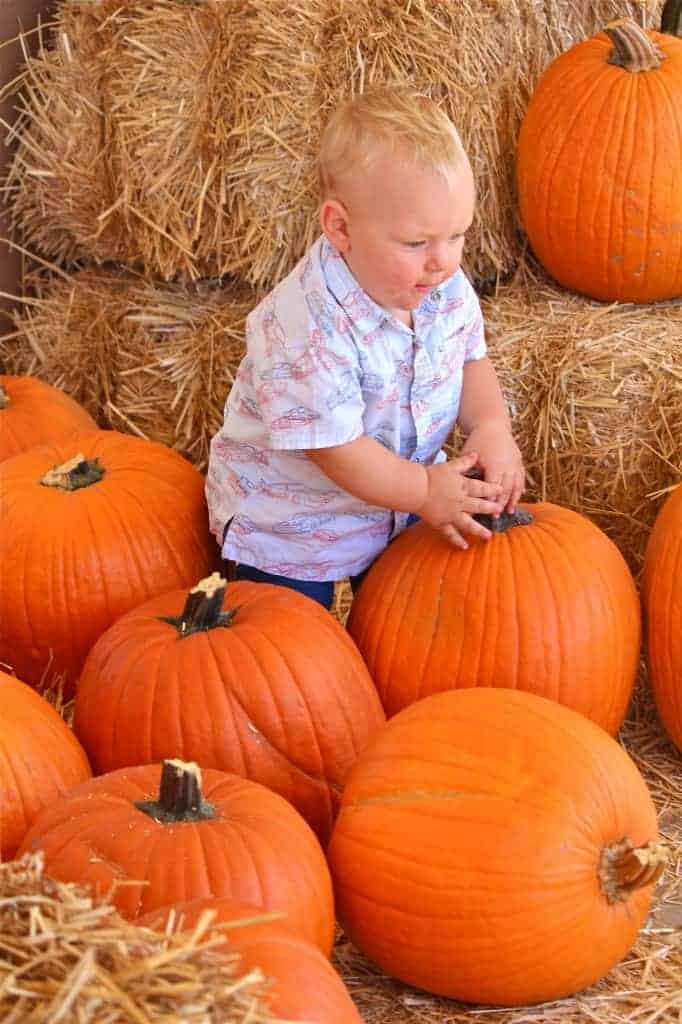 So, that was our eventful weekend, hopefully you enjoyed your weekend as much as I did! I cannot wait to get to those apples!!! Tune in tomorrow for the decadent  chocolate cake!