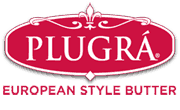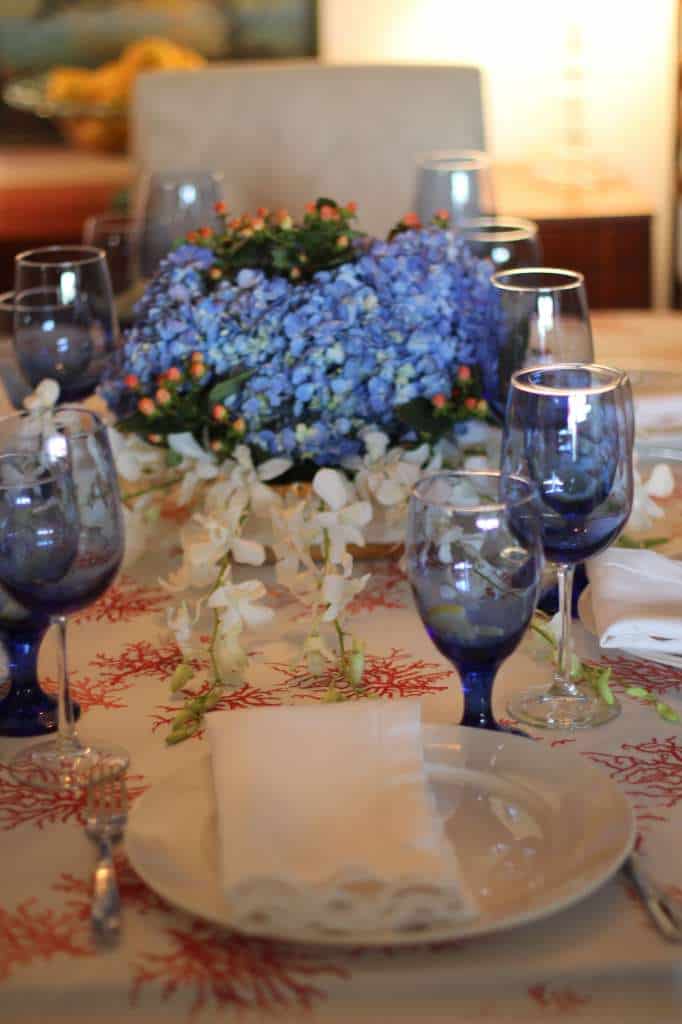 About a year ago I became a brand ambassador for Plugrá European Style Butter. For a baker, this was probably one of the best relationships this blog can have….cause we use A LOT of butter!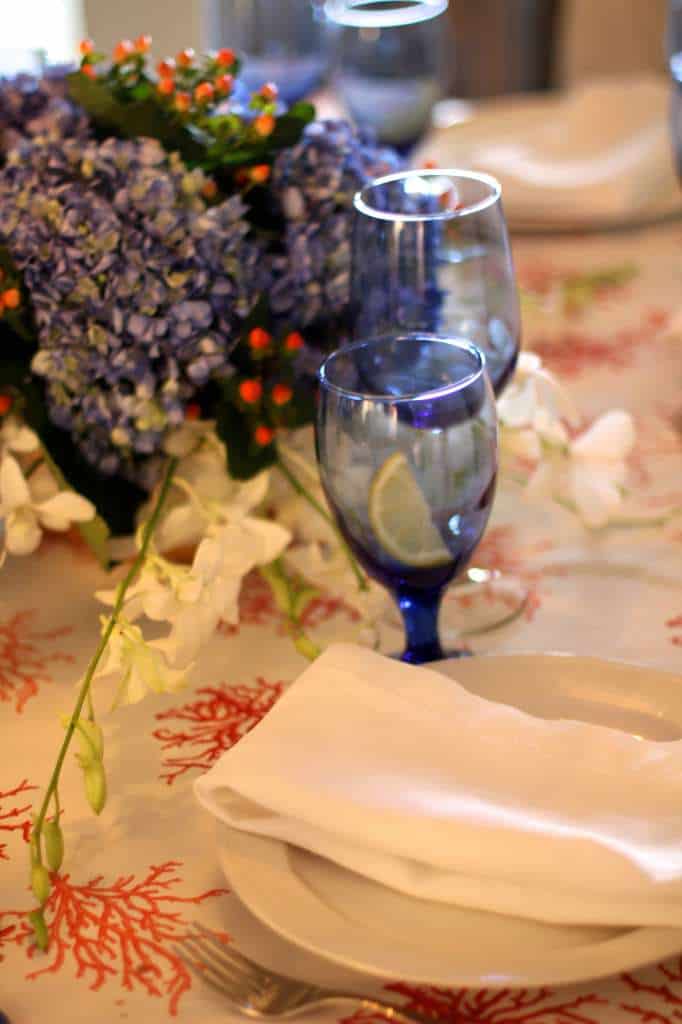 Anyway as part of the ambassadorship, I was asked to put on a dinner party. Last year Plugrá ran a huge campaign by joining to together with world renown chefs to create meals featuring the glorious butter. There is everything from Colorado Fare cuisine to Modern French Bitsro Cuisine.  Check out all the recipes from their Gourmet Club here.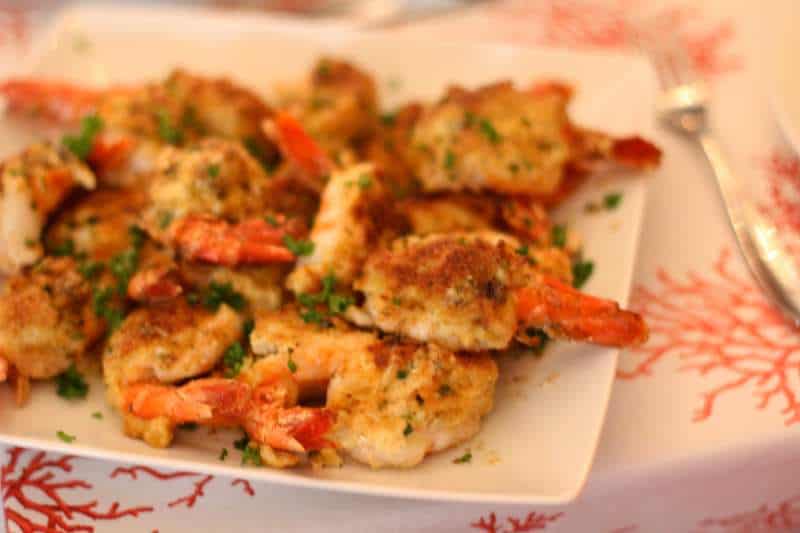 The meal that I picked was Surf and Turf. Considering I was hosting the evening at my mom's, the meal fit best to her decor. Not to mention I absolutely love the surf and turf combination!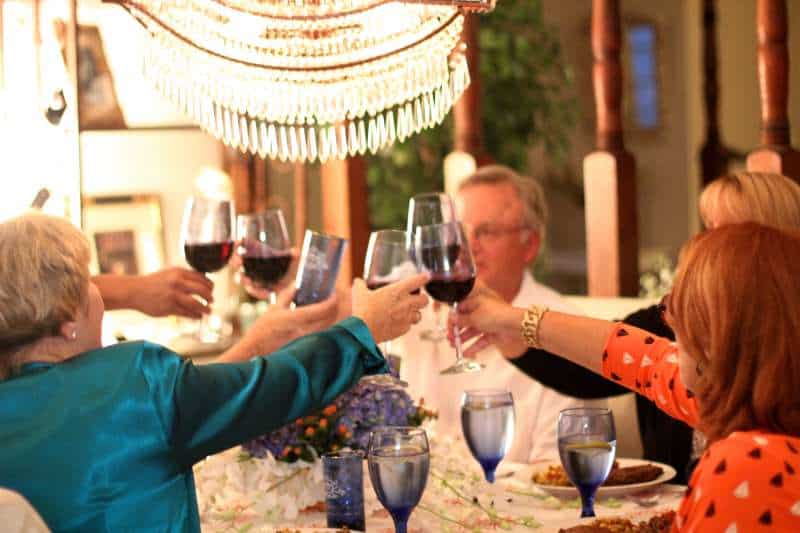 I will go more into the actual meal in the next post, but I wanted to talk a bit about dinner party preparation and the cocktail hour.
Here are my tips:
1. Have an accurate guest count so that you can prepare the table in advance and shop accordingly.
2. Fresh flowers add glamour to your table with little effort or investment. Remember keep the center pieces low so that your guests can see each other across the table.
3. Always have low music in the background. Our favorite playlist includes Jack Johnson, Train, Abba, and Supertramp.
4. Have a few appetizers set out for when guests arrive, but not too many because they will fill up.
5. Stick with wine or wine and one signature cocktail. If guests asks what to bring, ask them to bring their favorite wine!
6. Prepare as much of the dinner ahead of time as possible. The evening goes a lot smoother that way.
7. Serve dessert but in very small portions. Everybody loves dessert, but usually only take a few bites because they are so full. If they decline dessert, offer them a piece (if possible) to go.
8. If you have an adorable but not yet trained puppy or animal, make sure to take them on a looooonnng walk before the party to really tire them out so that they won't be so excited with all of the new people!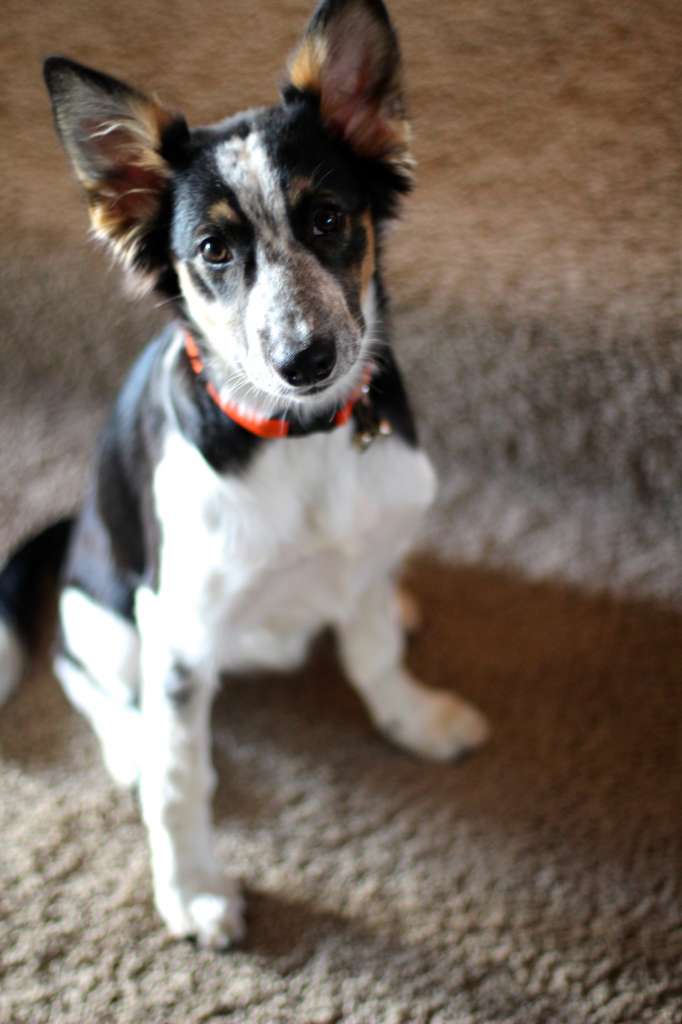 Make sure to come back this week on Wednesday and Friday for the delicious Coconut Cake and Summer Creamed Corn recipes. Thank you so much Plugrà for this wonderful opportunity!
I have been compensated and provided free product to host this dinner party, however all opinions are my own.