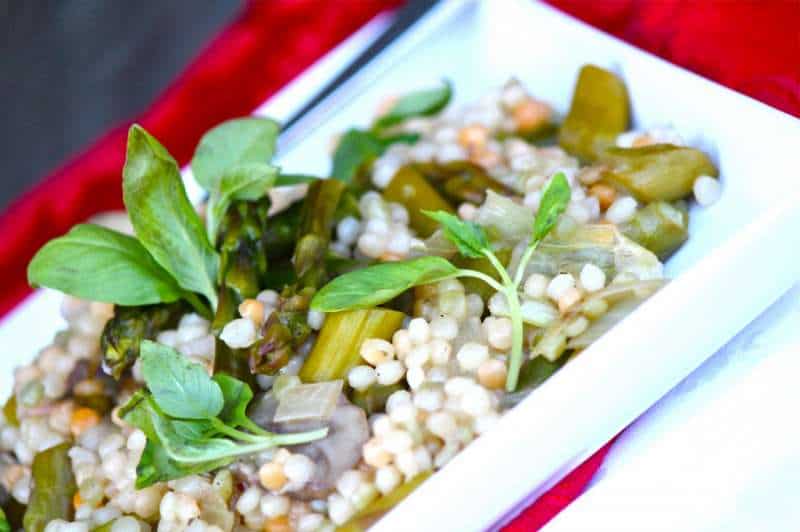 No pearls for Valentine's Day? Well, gently remind your husband that it is completely unacceptable and that he better not screw up again! Then, go to your local natural food store and pick up a years supply of Pearl couscous. For the next 52 weeks, make at least one meal a week of the pearl couscous. Upon sitting down, delicately remind your husband that had he actually purchased real pearls, he would not, yet again, be eating pearl couscous. I can almost guarantee that next Valentine's Day (or perhaps sooner) you will be receiving a beautiful 18 inch strand of pearls. Take it from an expert…it works!!! Then again, if you use this recipe he may not ever buy them for you because it is just that good. This is one of my favorite recipes from Chef Madhur Jaffrey.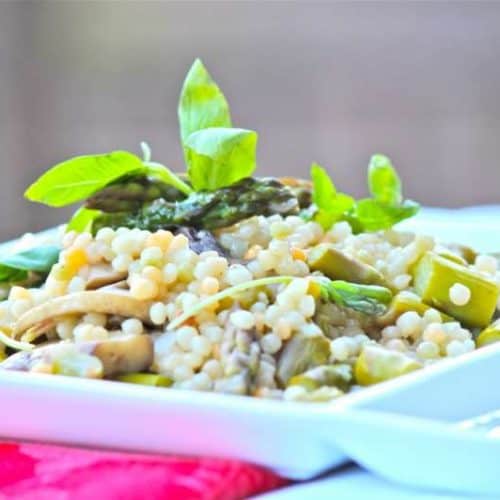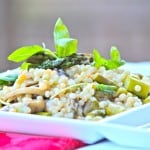 Israeli Couscous
Ingredients
2

cups

Israeli couscous

3

Tablespoons

olive oil

1

medium shallot

, peeled and finely chopped

1

small garlic clove

, peeled and finely chopped

2

large white mushrooms

, thinly sliced lengthwise

4-5

fresh shiitake mushrooms

, thinly sliced lengthwise

2

or 3 fresh morel mushrooms

, halved lengthwise, then cut crosswise into ¼-inch slices

½

pound

asparagus

, trimmed, peeled and cut into 1-inch sections

½

cup

vegetable stock

¼

cup

dry white Vermouth

3

Tablespoons

Parmesan cheese

, grated

2

Tablespoons

fresh parsley

, finely chopped

Freshly ground black pepper
Instructions
Bring 4 quarts of water to a rolling boil. Add 1½ tablespoons of salt and stir, then add the couscous. Let it boil rapidly for about 7 minutes, or until it is almost but not quite ready; it should have a hard core in its very center.

Drain the couscous quickly and then rinse it thoroughly under cold running water, turning it over several times. Leave in a sieve or colander.

Put the oil in a large sauté pan or large frying pan (preferably nonstick) and set over high heat.

When hot, put in the shallot and garlic.

Stir for 20 seconds and put in all the mushrooms.

Stir rapidly for about 1 minute, or until the mushrooms look satiny.

Now put in the asparagus. Stir for 30 seconds then add the stock, vermouth and about 1/8 teaspoon salt. Bring to a boil, cover, and keep cooking on high heat for 2½ minutes.

Put in the partially cooked couscous and cook, uncovered for another 2½ minutes on high heat, stirring frequently.

Turn off the heat. Check the salt. You will probably need about ¼ teaspoon more.

Add the salt, pepper, cheese and parsley. Stir to mix and serve immediately. Makes 3-4 servings.