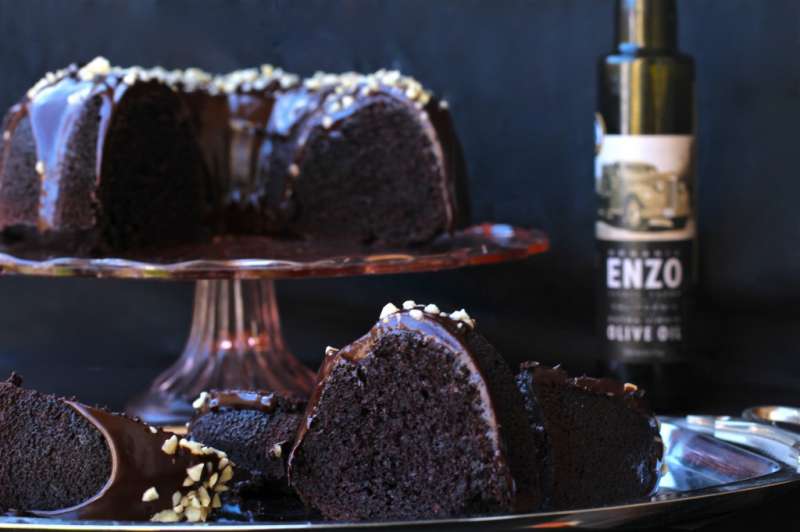 My favorite stop on the Frenso Farm Fruit Trail tour sponsored by the California Farm Water Coalition was the ENZO Organic Olive Oil Facility. Being Italian, olive oil is a staple in our household. The fact that it was organic merely increased my love for this place!
We toured the groves and the processing and packaging facility. Our tour guides were so passionate about the process. Check this picture out of Gordon Smith, he is the superhero of olive oil pressing! LOL.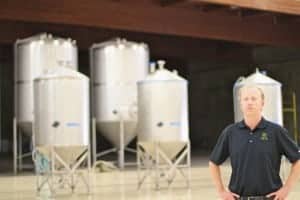 The other tour guide was KC Pomering a fourth generation farmer just as passionate about her job at ENZO as she is about her website, gfreefoodie.com.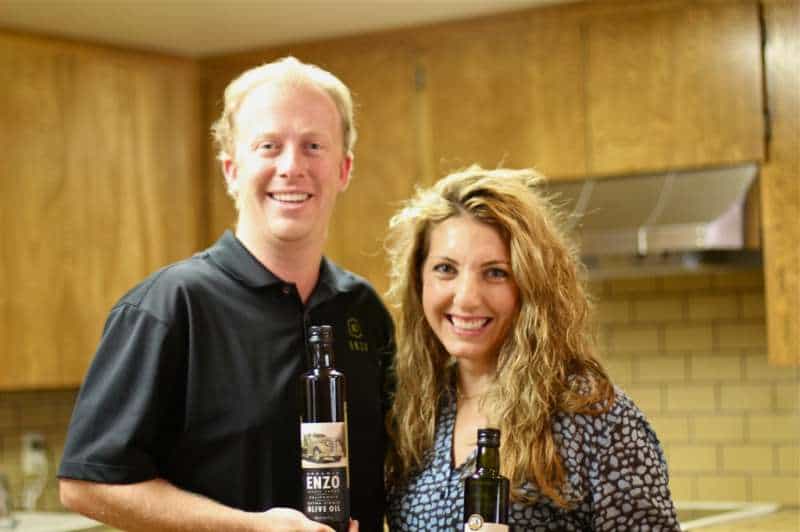 We were explained the process of olive oil pressing. First, the olives are harvested in the cold months, then immediately pressed, pit and all. Hence the term, Cold-Pressed. Unlike many large olive oil companies, ENZO only presses their olives once, in order to keep with the authentic olive oil flavor. The oil is then sent to the separation process where it sits for at least 30 days to allow for the oil to separate from the vegetable water and solids. It is then bottled up and  sent to the shops!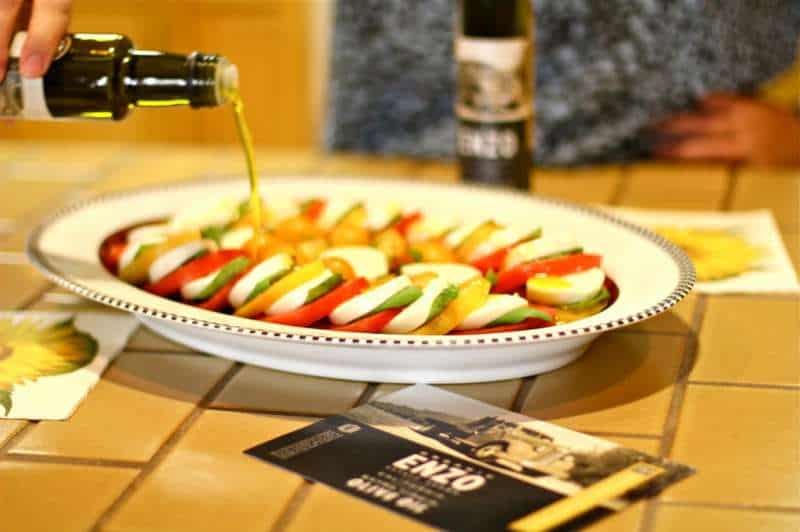 Not only did we get to see the facility, but they also prepared this beautiful tomato, mozzarella, basil and olive oil platter for us to taste. It was exquisite and the organic olive oil tasted like we had just picked the olive from the tree!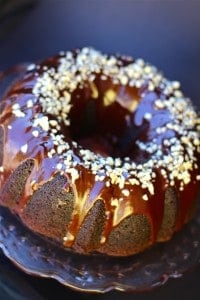 Although we have used 3/4 of our bottle on salads, soups and veggies, I did use some it in this Chocolate Olive Oil Cake. Because the oil was so fresh, the fruitiness really came out in the cake, making it mouthwateringly moist.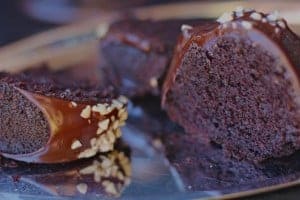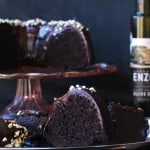 Chocolate Olive Oil Cake with Chocolate Ganache Glaze
Ingredients
Slighlty adapted from awhiskandaspoon.com

5

ounces

semisweet chocolate chips plus 3 ounces for ganache

3/4

cup

olive oil

1

cup

sugar

1

large egg

2

cups

all-purpose flour

1/2

cup

cocoa powder

1

tablespoon

baking soda

3/4

teaspoon

salt

1

cup

strong-brewed coffee

1

cup

buttermilk

1/3

cup

heavy cream

1/2

tablespoon

unsalted butter
Instructions
Preheat the oven to 350°F.

Thoroughly grease a a 12-cup Bundt pan with vegetable oil spray or softened butter.

In a double boiler (or a glass bowl over simmering water), melt 5 ounces of the chocolate chips over low heat, stirring constantly.

Allow the chocolate to cool slightly, about 3 minutes, then whisk in the oil and sugar until smooth, followed by whisking in the egg.

Add the coffee and buttermilk and whisk until smooth.

In a separate bowl, combine the flour, cocoa powder, baking soda and salt.

Combine the dry ingredients into the wet ingredients and whisk until just combined. Do not over mix.

Pour the batter into the prepared pan and bake in the lower third of the oven for about 45 minutes, or until a toothpick inserted in the center of the cake comes out clean.

Let the cake cool on a rack for 10-15 minutes, then turn it out and let cool completely.

In a small saucepan, melt the chocolate, butter and cream on low until smooth.

Allow to cool for about 4 minutes before pouring it over the cooled cake. I added macadamia nuts for some added color and crunch.

Be sure to allow the ganache to set for about 30 minutes before cutting and serving.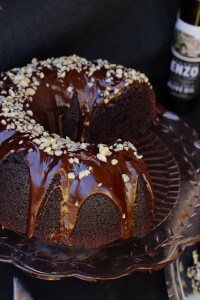 Gordon and KC were so nice and generous, that they offered a bottle to us and one for you!!! In order to enter, "like" The Seaside Baker and ENZO Organic Olive Oil on facebook. Then comment here letting me know that you did! You can also earn an extra chance by tweeting this giveaway and commenting that you did so:
I just entered to win @ENZOOrganic Olive Oil  via @theseasidebaker http://wp.me/p2cRIo-cZ
Contest ends on August 7th at 11:59 pm. Winner will be announced on August 8th. 
Good Luck!!!
Once again, if you are ever in the Fresno area, make sure you take the Fresno Fruit Stand Tour. For a Foodie, it is magical! Also, a huge thank you to the California Farm Water Coalition and the Fresno County Farm Bureau for this amazing and enlightening weekend away.