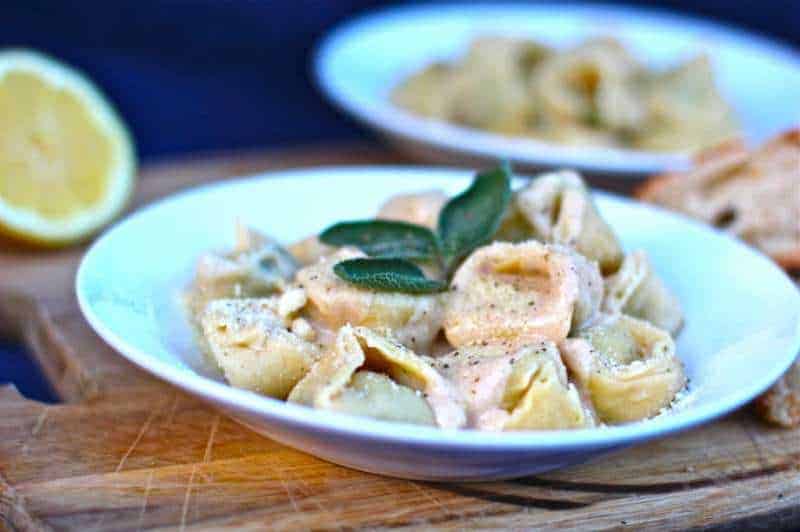 Lately, my husband and I have been looking for ways to spend time together. With 3 children, one that is currently teething and feverish, it is extremely difficult to find a babysitter. We needed to find something to do, at home, out of the ordinary.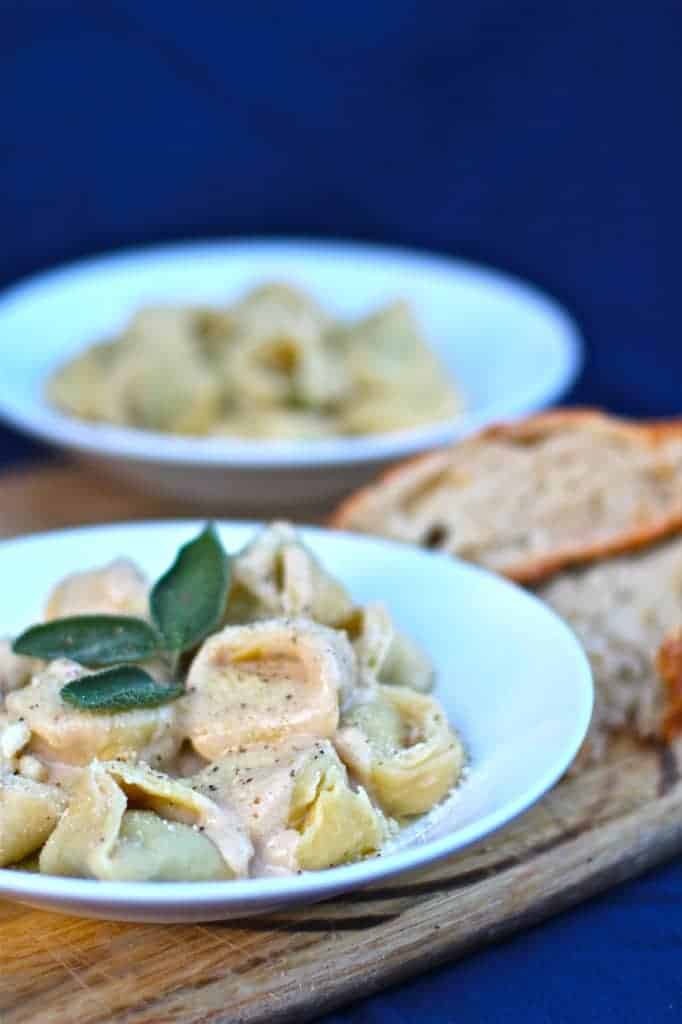 Last weekend he called me and suggested that we cook together on Saturday nights after the kids go to sleep. This is completely out of the ordinary for him, which made my day! After watching the latest season of Master Chef, he and I were both intrigued with their pressure tests. We decided our first "Date Night Cooking In" experiment would be homemade tortellini.
While the experience was romantic and fun, the end result was not worth it. These tiny labor intensive stuffed pasta are worth every penny, purchased! The sauce however, was absolutely to die for and perfect for summer. Paired with wine and some good bread, the meal turned out great!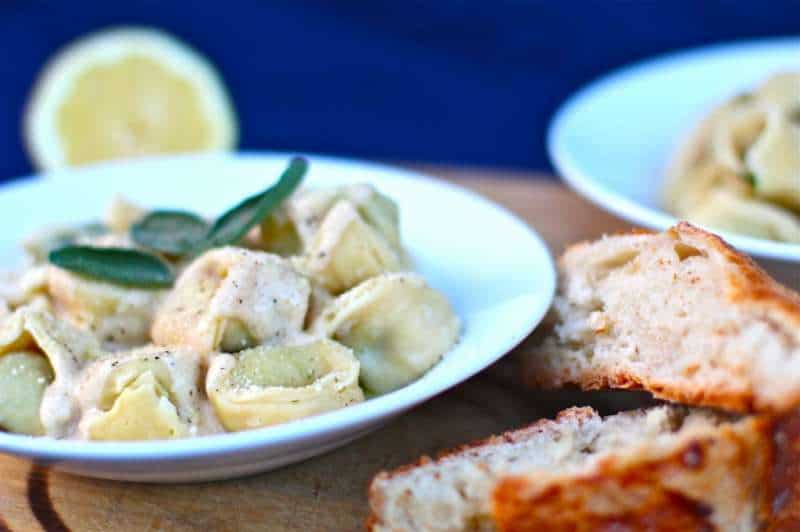 Speaking of bread, do you see how absolutely delicious this bread looks? It has the crispiness, crunchiest, flaky crust and perfect airy interior, exactly like the type you would pick up at your local boulangerie in Paris.  It was the easiest recipe known to man, and no one should live without it. I will post it tomorrow, and save your soul.
This sauce is also great over chicken, so keep that in mind if you have leftovers.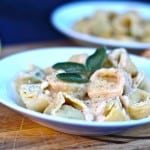 Lemon Mascarpone Browned Butter Tortellini
Ingredients
Lemon Mascarpone Browned Butter Sage Sauce
3

fresh Sage leaves

1

stick

(8 tbsp butter)

1

tbsp

lemon zest

8

ounces

Mascarpone Cheese

1/2

tsp

salt

1/2

tsp

pepper

500

g

(1/2 pound) tortellini

Parmesan cheese for grating
Instructions
Prepare tortellini according to package.

In a medium sized pan, brown your butter with the sage leaves. Do not leave this unattended as it quickly turns from golden brown to burnt. It takes about 4 minutes on my stove to brown beautifully on medium high heat.

Add mascarpone, salt, pepper, and lemon zest and cook for about 5 more minutes.

Mix your sauce with the tortellini and finish with grated parmesan cheese.

Enjoy with wine and bread.
Buon Appetito!