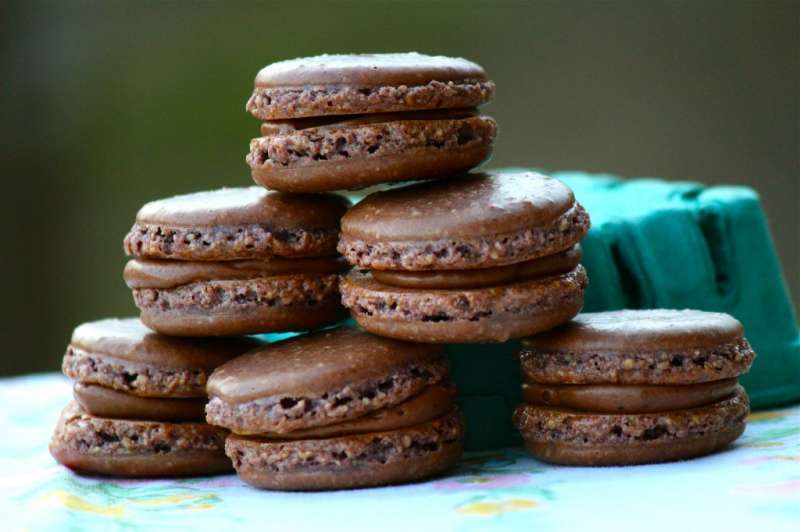 Yesterday was a bittersweet day for me. After multiple failed attempts, I finally achieved the perfect French Macaron. It was crunchy on the outside and gooey on the inside…absolutely majestic! Then the reality set in: no matter how orgasmic this cookie tastes, the way it looks on my hips doesn't have the same effect. Solution…bake and give!
I decided that this year I would be cupid. However, instead of shooting potential couples with arrows of love, I would reach out to my single friends. For Valentine's Day I will be providing each of them with a basket of Foodgasms…you know the type of food that you bite into and you begin to unconsciously moan out loud and you think to yourself "OMG this is better than an orgasm." I consider myself quite a good friend…making sure that my single friends are properly equipped with delicious, out of this world orgasmic indulgences while trying to distract them from their feelings of loneliness and self-doubt (otherwise known as the Valentine's Day Blues), and that they maintain their daily calorie count!!!
Anyway, my Foodgasm basket would not be complete without the most romantic cookie known to man. If a cookie could be sexy than this would be the George Clooney (Yes I know that he is getting old but he is still HOT!) of a cookie, and of course it would speak French… "awhahawhawhawhaw, Allo My name iz zhi franch mac-a-ron awahahaw."
Now Macarons are not too difficult to make, however they are extremely temperamental. I followed this tutorial from Tartelette… a French Macaron Guru. My first attempt was a flop I think because I did not age my egg whites and also because I did not beat them enough. So if you are going to make these take particular attention to this, or your batch too will be a failure!
This batch I decided to make the shells almond flavored and a milk chocolate buttercream and they were amazing!
Milk Chocolate Buttercream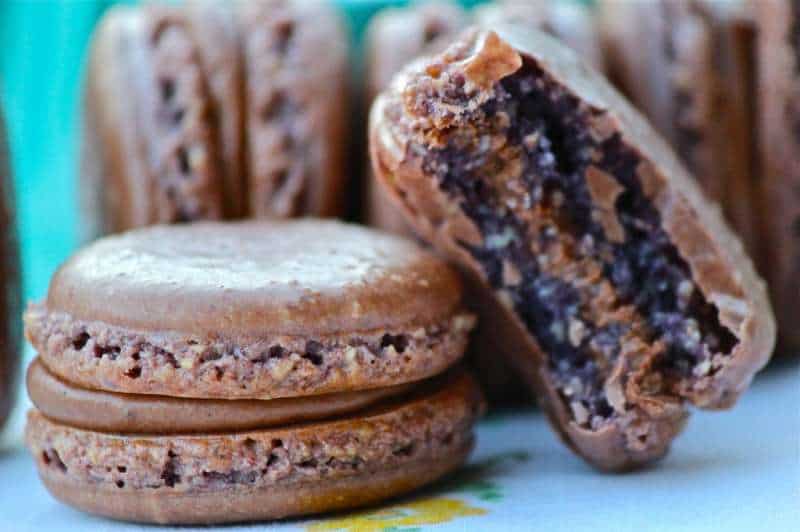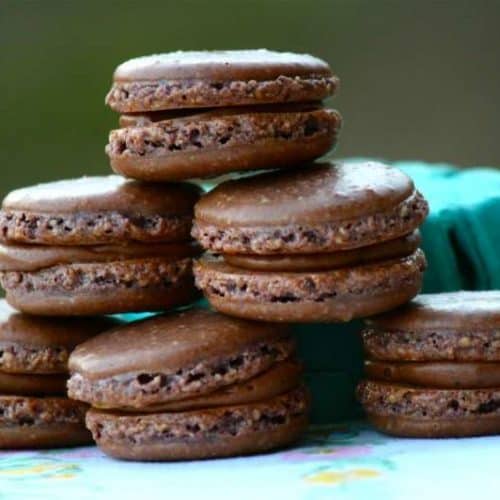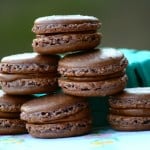 The Foodgasm
Ingredients
4

oz

. milk chocolate chips

3

cups

confectioners' sugar

1

stick unsalted butter

3

Tbs

. heavy cream

1

tsp

. vanilla extract

1/8

tsp

. salt
Instructions
Melt the chocolate in a double boiler, constantly stirring with a wooden spoon to avoid burning. Stir until the chocolate is melted and smooth.Let cool to room temperature.

In the bowl of an electric mixer fitted with the flat beater, combine the confectioners' sugar, butter, cream, the vanilla and salt and beat on low speed until combined, about 1 minute.Stop the mixer and scrape down the sides of the bowl.

Increase the speed to medium and beat for 2 minutes, then reduce the speed to low.

Add the chocolate and beat until combined, then increase the speed to medium and beat for 1 minute more.If the frosting is dry, add more milk, 1 tsp. at a time, until it is creamy but still holds peaks. Makes about 2 cups.