This post has been sponsored by Kitchen-Play and Litehouse Foods.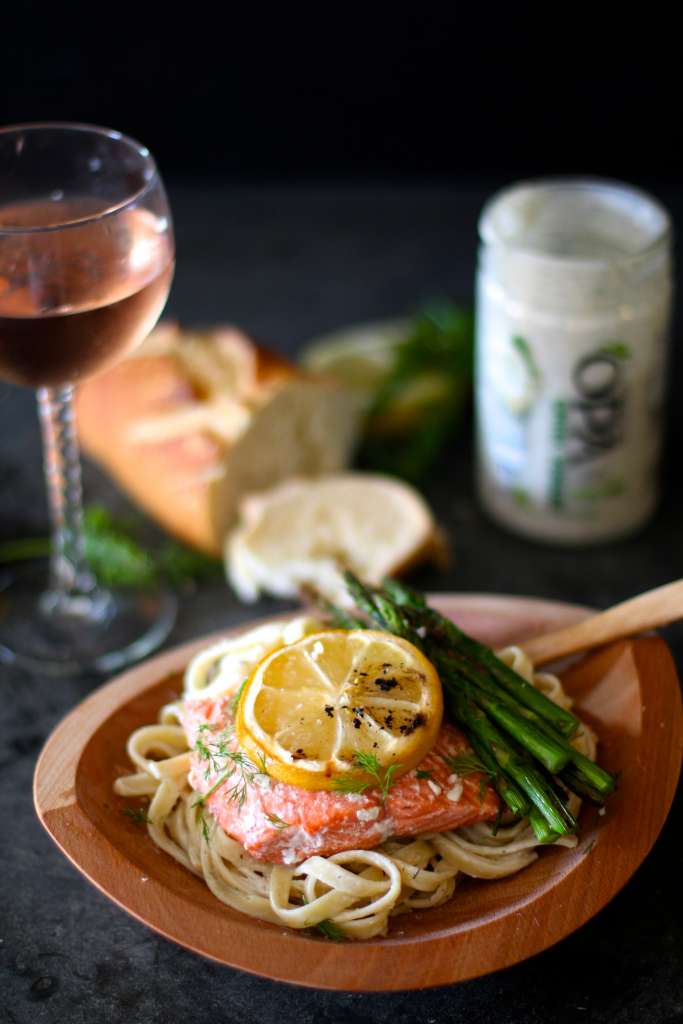 A few weeks ago, I had the opportunity to attend the Natural Products Expo. This is one of my favorite shows to attend because it is so big! With thousands of products and brands under one roof, it is a great time to try new products and items that I would have not otherwise had the chance to see or try.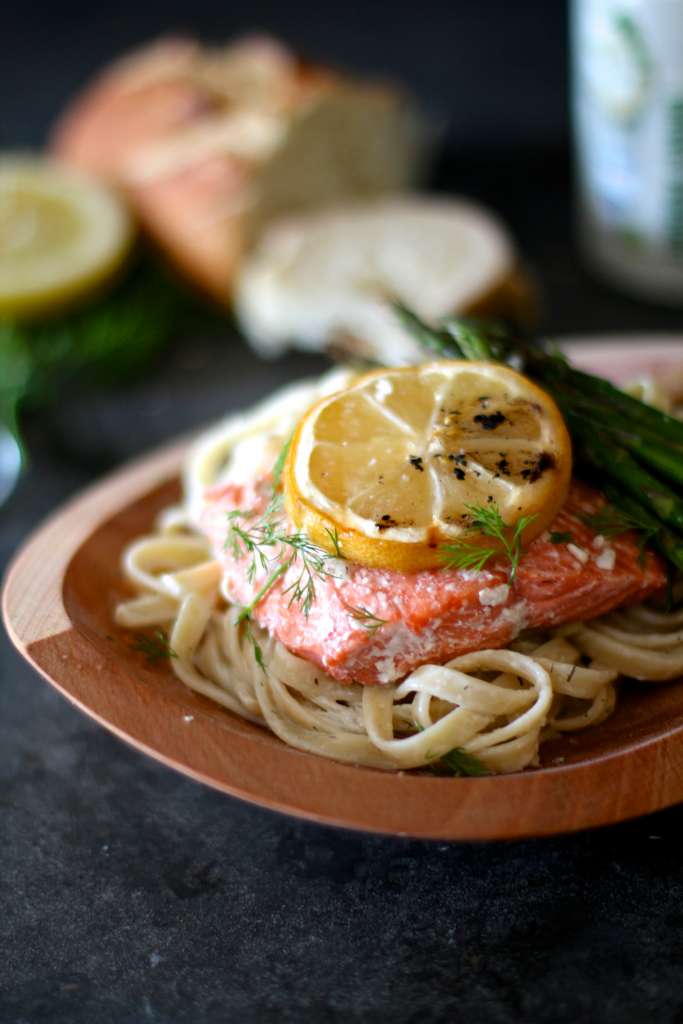 It is also a great opportunity to meet with brands that I already know and love. Because of the sheer amount of sweets that bless my kitchen everyday, we are on a perpetual diet to offset the sugar. However, making healthy flavorful food is not as easy as making a decadent chocolate cake. That is why I was so excited to meet the fabulous people behind Litehouse Foods. Their refrigerated dressings are a staple in The Seaside Baker household. From this OPA by Lithouse Greek Yogurt Feta Dill to my personal favorite, Cotija Cilantro, our salads are devoured by all....including the 3 year old!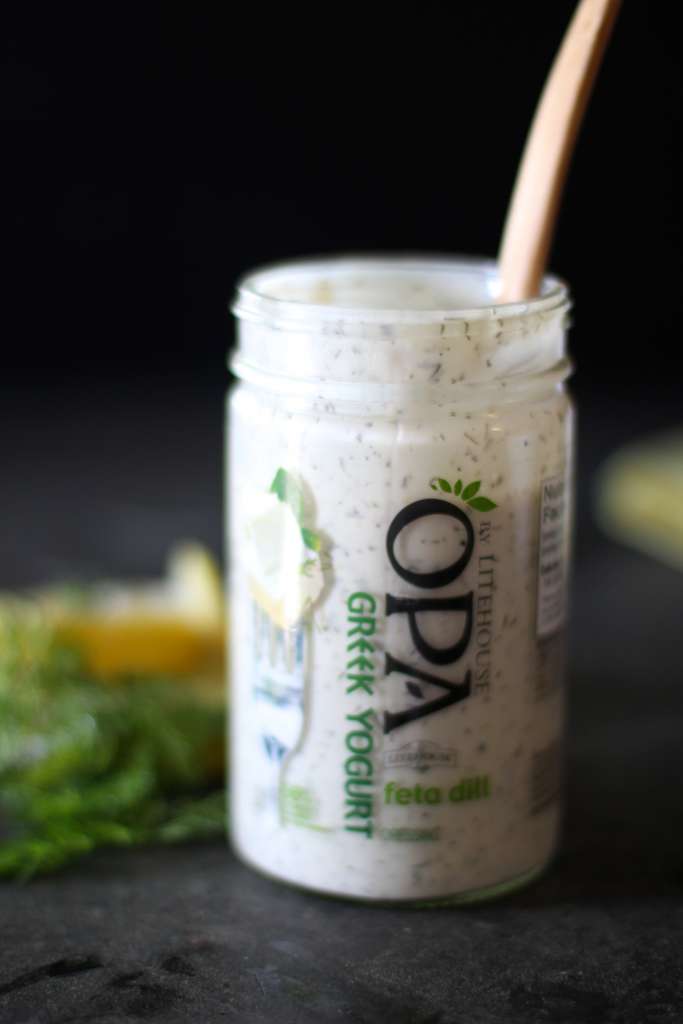 While at the show I got to try some of their Instantly Fresh Herbs. These herbs are freeze-dried, which means that they maintain their vitamins and nutrients, along with the integrity of their original fresh flavor. These are great to have on hand while cooking! I am also very excited to try their new OPA Sweet Yogurt Dip! The creamy Strawberry and Vanilla Almond will be a great way to dip strawberries!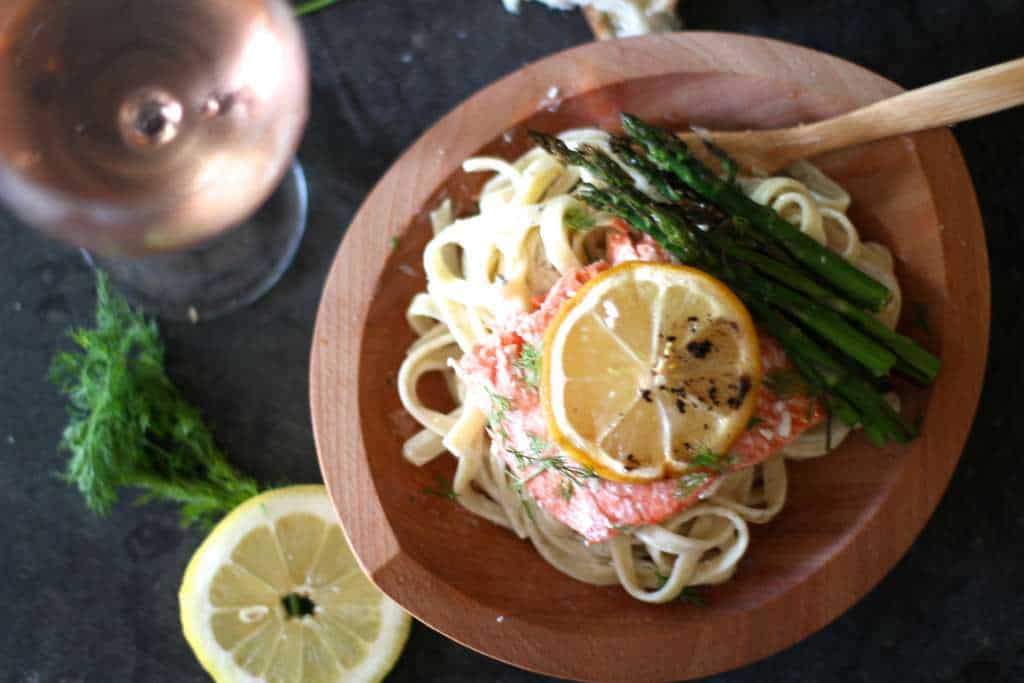 I wanted to step out of the salad box this week. Because of Lent, we have been eating a lot of fish and even more salad, yet I have not been very creative with it. This week, I decided to make this Greek Salmon Pasta. I marinated the wild caught salmon in a little bit of dressing, then grilled it with some asparagus, then served it over a lightly dressed bowl of pasta. The dish was light, fresh, and delicious and perfect for spring!
Would you like to win a complete set of Instantly Fresh Herbs? Enter below!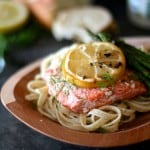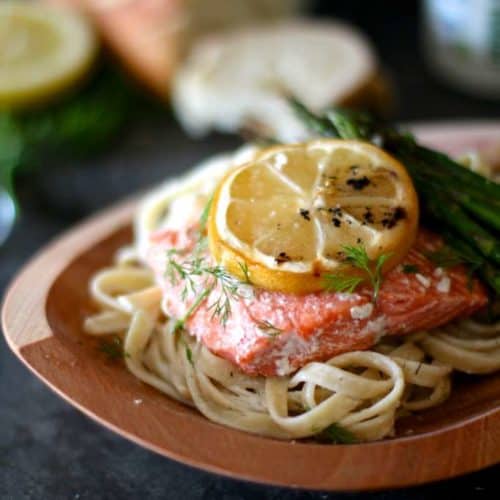 Greek Salmon Pasta
Ingredients
1

pound

fresh wild caught salmon

⅓

cup

Litehouse OPA Feta Dill

1

lemon

, sliced

1

pound

asparagus

1

pound

fettucini

1

cup

Litehouse OPA Feta Dill

Fresh dill for garnish
Instructions
Spread ⅓ cup Litehouse OPA over salmon and add lemon slices. Refrigerate for at least 30 minutes.

Prepare pasta according to package.

Heat grill to medium hot and lightly spray with nonstick cooking spray.

Grill salmon and asparagus until fully cooked, about 4 minutes on each side.

Toss pasta with 1 cup of Litehouse OPA.

Serve pasta with a small fillet of salmon, grill asparagus, and a slice of fresh lemon.

Garnish with fresh dill.