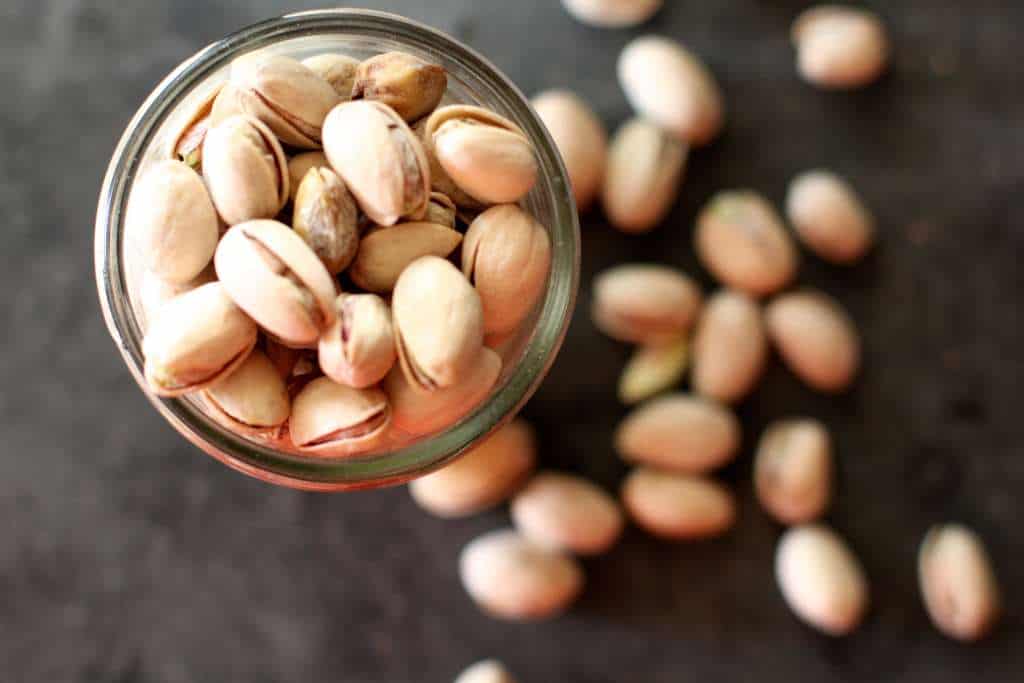 Being a food blogger, there is a lot of food around constantly. This year I became a lot more mindful of my eating habits. I used to be the type of person that would drink coffee until noon, then realized I was famished and eat the first thing that was in sight, generally something sweet. With my new eating habits, I eat a complete breakfast in the morning, a healthy and energizing snack mid morning, a small salad for lunch, and finally dinner. This new method has significantly reduced my famished cravings.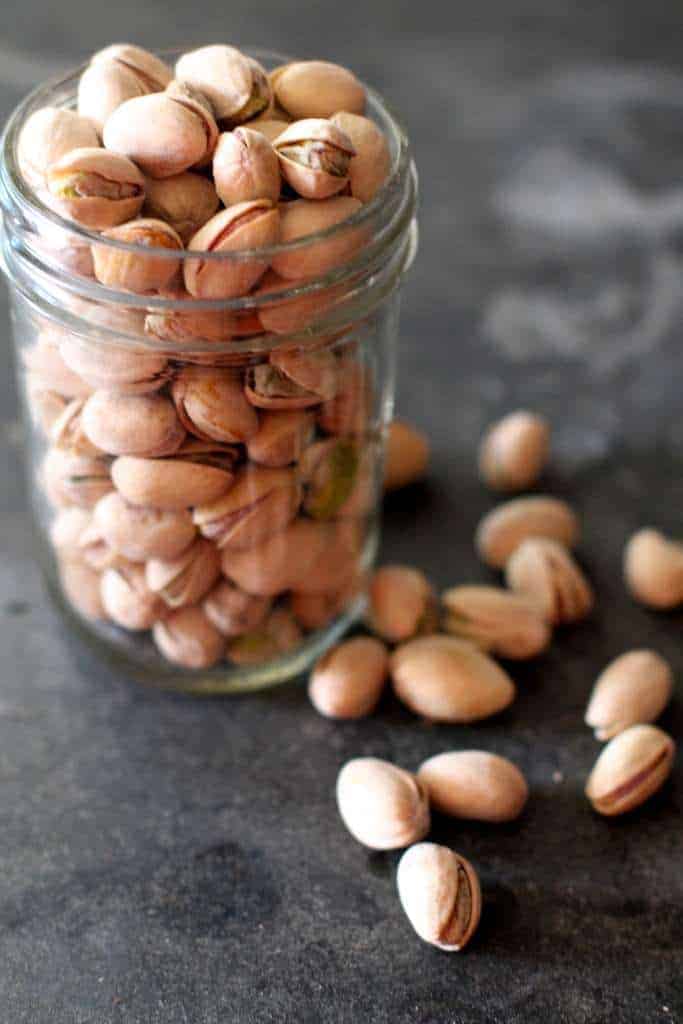 I always have a bag of in-shell pistachios on hand when the cravings do hit or I need a satisfying snack. Pistachios are one of the lowest calorie snack nuts. In fact, for every one-ounce serving, pistachios offer about 49 nuts per serving; peanuts offer just 28, cashews offer just 18, and walnuts, 14 halves and 23 almonds in the same 30g serving. Pistachios are known as the "Skinny Nut™" for a reason! I can enjoy about 30 pistachio kernels for only 100 calories.
Unlike my former go to indulgence, potato chips, pistachios offer a good source of protein and fiber, with over three times as many pieces per serving. Pistachios give you 49 nuts per serving; compare that to just 15 potato chips per serving. Let's be honest though, and who eats just 15 potato chips?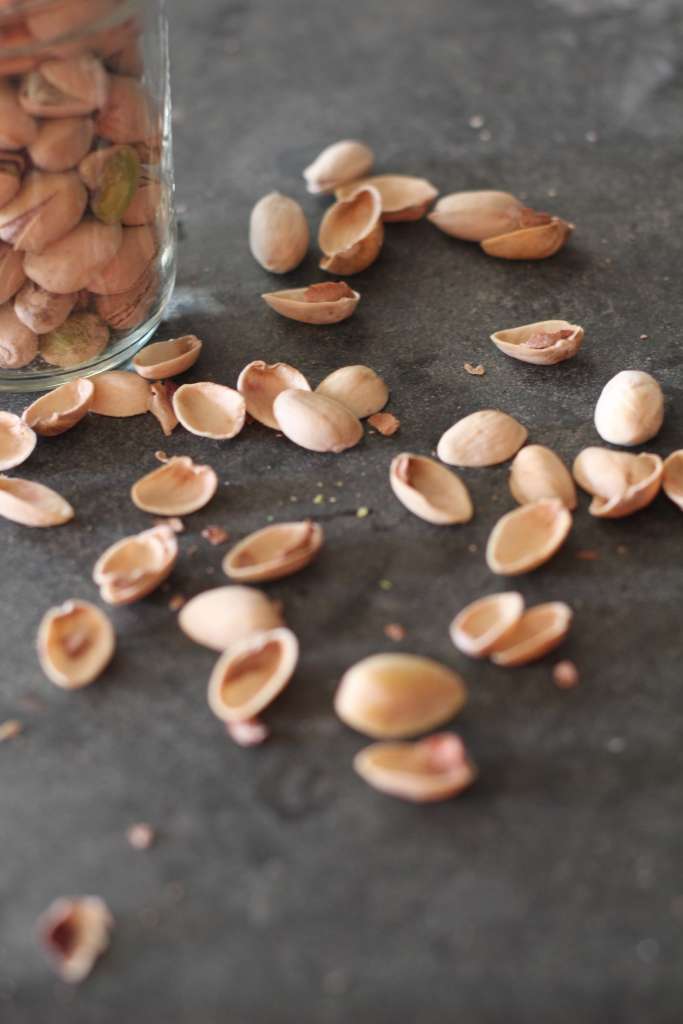 So here is the deal on the Pistachio Principle. The "Pistachio Principle" is a simple mindful eating concept that may help you "fool yourself full" – without feelings of deprivation. Dr. James Painter completed two preliminary behavioral studies that suggest that individuals could reduce their overall calorie consumption without consciously restricting their diets.
The premise is that consumption of in-shell pistachios encourages slower eating while the leftover shells offer an important visual cue about the amount consumed; thereby, helping to reduce calorie intake. The technique is further enhanced by the fact that pistachios are one of the lowest calorie and among the highest fiber snack nuts.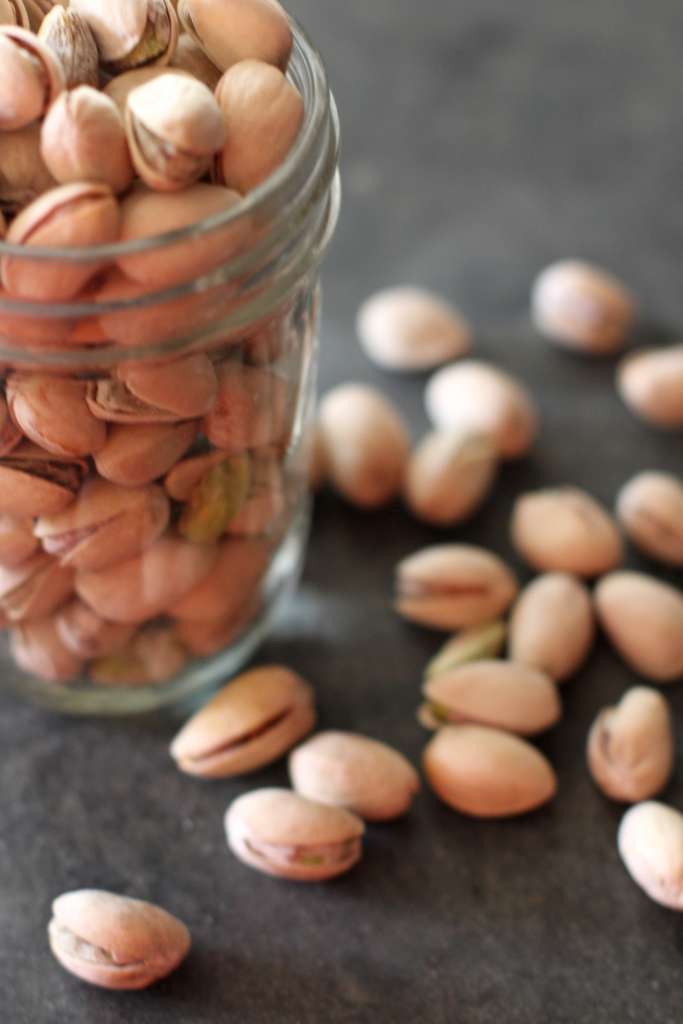 How would you like to win a years supply of pistachios? Simple visit the Pistachio Health Institute's Facebook page to enter and remember, fool yourself full!
I was selected for this opportunity as a member of Clever Girls and the content and opinions expressed here are all my own.