This shop has been compensated by Collective Bias, Inc. and its advertiser. All opinions are mine alone.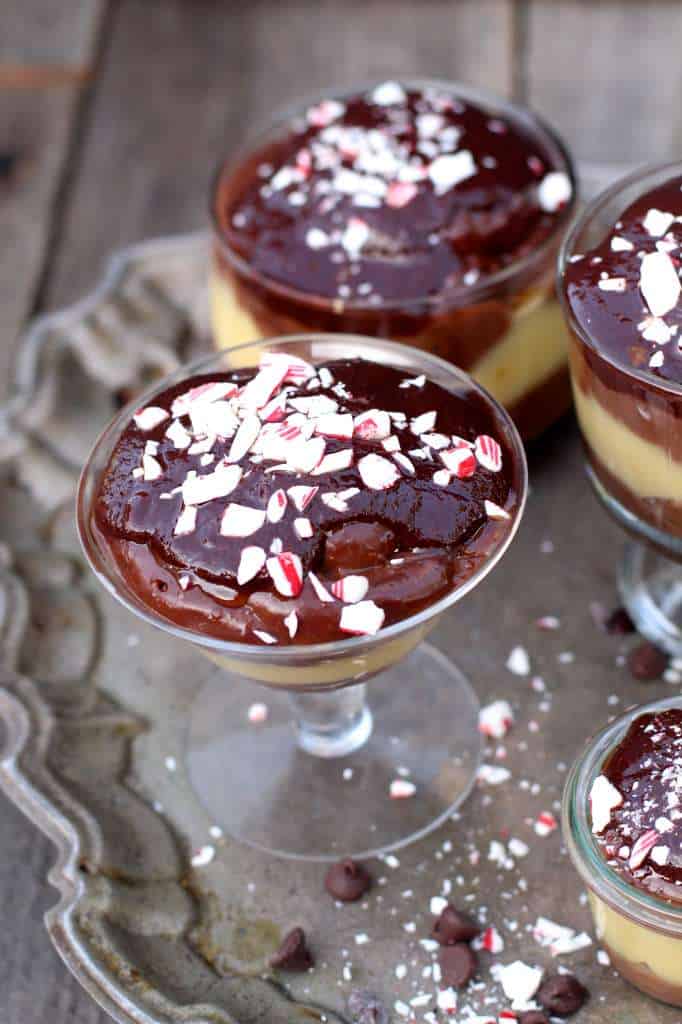 So when asking on Facebook what kind of fall recipes you guys were looking for, you responded with "recipes that can be made in advance." Cooking for a crowd can be rather overwhelming and leaves you with little time to enjoy your family and friends. But you want to present your best, so you continue to slave in the kitchen from appetizer to dessert. My husband always gets mad at me when I spend the evening in the kitchen and he is out socializing. Let's just say that making conversation is not his forte.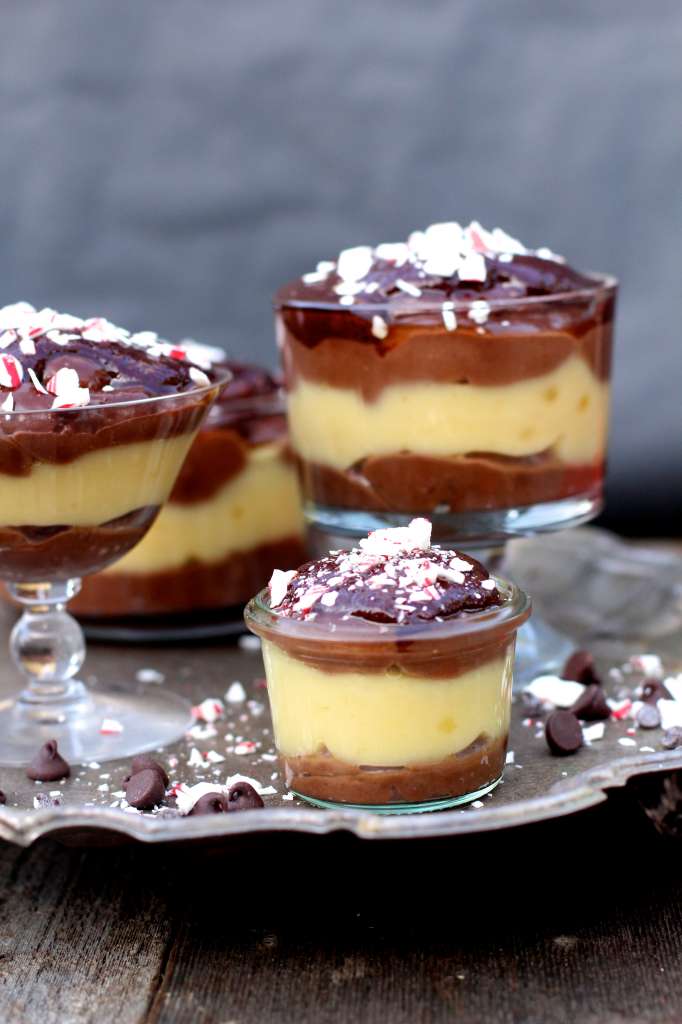 With isles and isles of baking items all over the store, inspiration is not hard to find these days. I could probably buy everything baking related at Walmart, but alas I have to restrain myself. This is because I know myself all too well. I will buy everything to make the most extravagant dessert ever then be overwhelmed come serving day and resort to something uber simple. Evaporated Milk and Nestle Tollhouse Semi-Sweet Chips are exceptions though, because I always make sure to have staple ingredients in my pantry.
This is why I love this recipe. These Easy Chocolate Peppermint Pudding Cups have an intense chocolate flavor with a slight minty aftertaste...a perfect palate cleanser. They are fresh and festive! The best part though is that they can be made up to 3 days in advance, leaving you time to prep for the rest of the meal!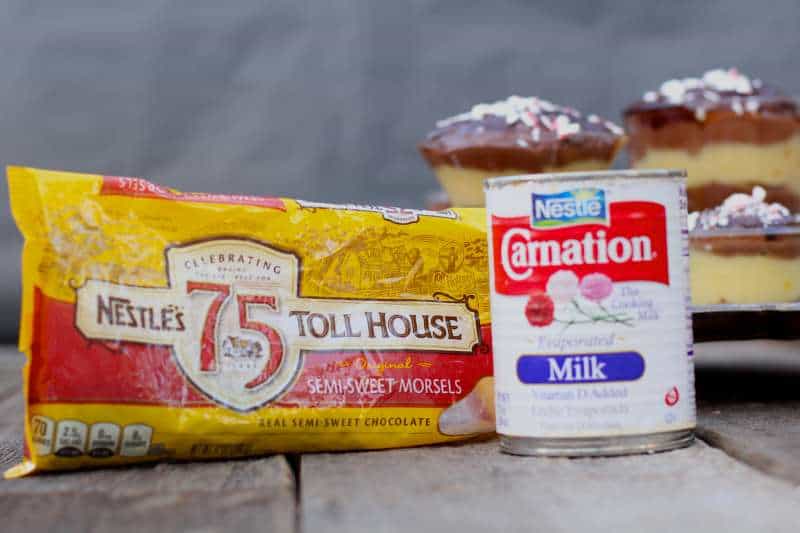 The pudding itself is pretty simple and only takes about 15 minutes to make, as you see below. With this recipe I actually made the pudding twice, the second time omitting the chocolate and adding peppermint extract. The end results were pretty layered pudding cups that were enjoyed by adults and kids!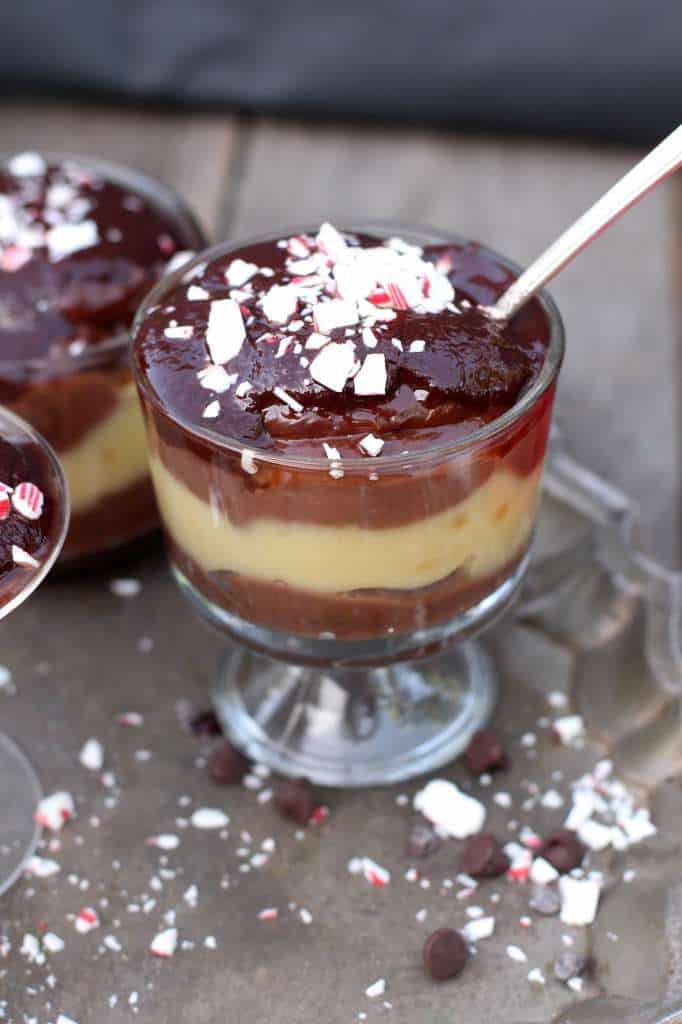 https://instagram.com/p/vedEusm1s0/?modal=true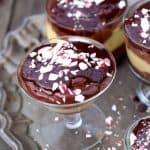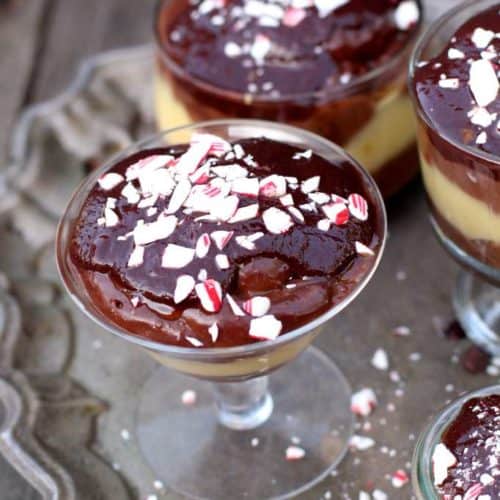 Chocolate Peppermint Pudding Cups #Feast4All #Collectivebias
Ingredients
Chocolate Pudding
½

cup

cornstarch

½

cup

sugar

¼

teaspoon

salt

3

cups

(2 cans) Carnation Evaporated Milk

1

cup

Nestle Tollhouse Semi-Sweet Chocolate Chips

1

teaspoon

vanilla
Peppermint Pudding
½

cup

cornstarch

½

cup

sugar

¼

teaspoon

salt

3

cups

(2 cans) Carnation Evaporated Milk

1

teaspoon

vanilla extract

1

teaspoon

peppermint extract

Crushed candy canes for garnish.
Instructions
In a heavy bottomed pot add cornstarch, sugar, and salt.

Very slowly add evaporated milk, mixing with a whisk vigorously to avoid cornstarch clumping.

Begin heating on a medium low heat and add chocolate chips.

Stir occasionally at the beginning but once chocolate begins to melt, stir constantly until it has thickened, about 5 minutes, add vanilla.

Remove from heat and bring to room temperature.

Pudding will thicken considerably while cooling.

Once cooled place plastic covering directly on top of the pudding to avoid pudding skin to form.

Refrigerate until ready to use!

To make the Peppermint Pudding, repeat steps above omitting the chocolate, and adding peppermint extract with the vanilla.

To assemble, place in a large freezer bag and cut of the corner. Pipe in layers in the cups. Garnish with crushed candy canes.