Happy belated Easter! I was too busy yesterday enjoying an amazing lunch and drinking good beer to post, so I decided to do a quick recap today. We feasted on some delicious lamb, apricot Dijon glazed mustard ham, potatoes, salad, and my grandmother's famous rice and broccoli dish.
We had an array of appetizers too, but the best were the sausage cups. They are incredibly easy to make, and once plated, are stunning.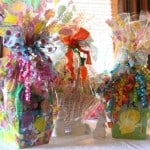 Easter Feast
Ingredients
Sausage Won Ton Cups
2

pounds

of loose sausage

2

peppers any color

1

onion

1

tbsp

chopped garlic

1 1/2

c

ranch dressing

1 1/2

cup

cheddar cheese

1

package won ton wrappers
Instructions
Sausage Won Ton Cups
Preheat oven to 350 degrees

Saute onions, garlic and peppers till soft (about 10 minutes).

Remove from onions from pan and replace with sausage, cook thoroughly and cool slightly.

Add all ingredients in a bowl and mix until combined.

Place one won ton in each muffin cup and fill 3/4 of the way.

Bake at 350 degrees for 12-14 minutes. Makes about 3 dozen cups.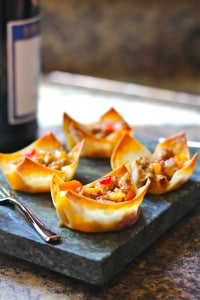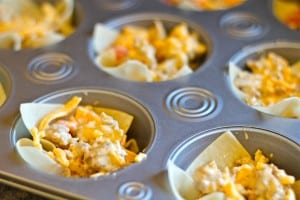 I hope everyone had a beautiful and filling Easter, Passover, or Sunday afternoon.