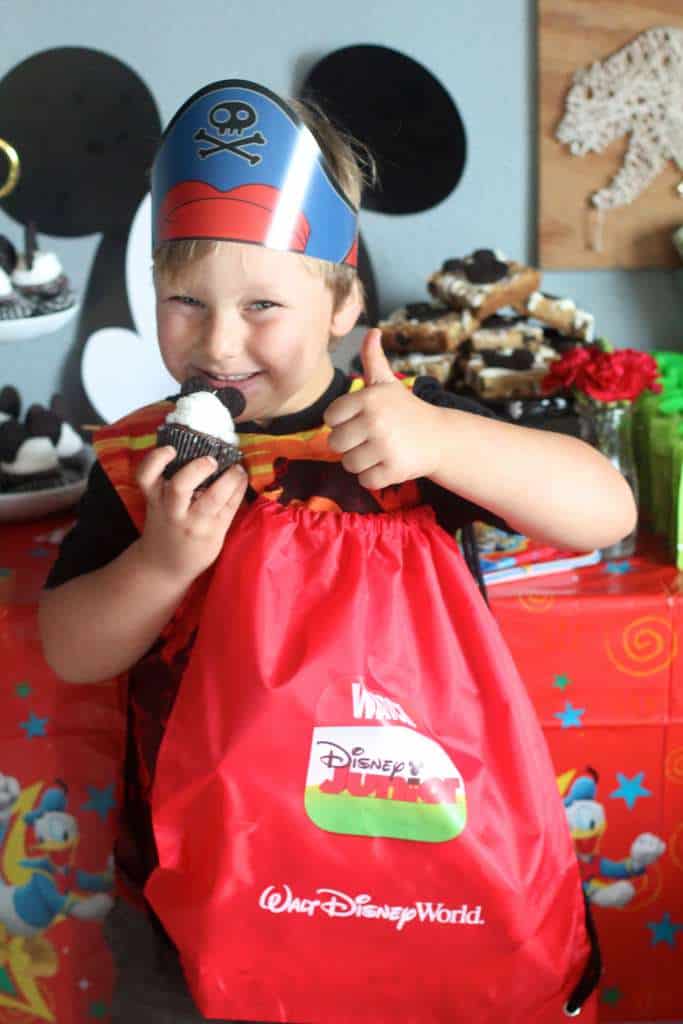 Being a blogger, we seem to continually have a reason to throw a party. Whether we are celebrating a birthday, holiday, or just because, we have become quite the popular family for our fun events. Unfortunately for my son, the past few parties have been girl themed. Not that he really minds, as this kid can find fun and dirt no matter where we are.
So, when we got a surprise party box in the mail from Disney World, he immediately claimed the party. Since Spring Break was a week away, we got to planning. We had originally planned on having the party at the park, but as luck would have it, San Diego decided that that day be one of the 3 days of the year that it rains in our area.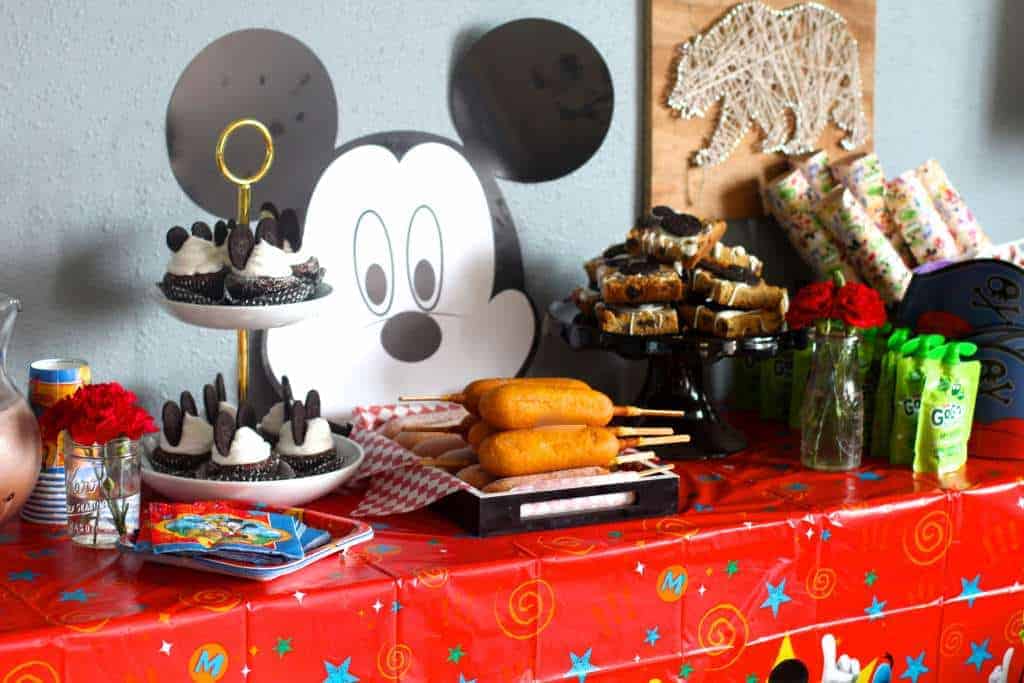 Ben absolutely love Mickey Mouse, so we decided to make Mickey Cupcakes and cookie bars. We also served some corn dogs, Nesquik chocolate milk, and fruit.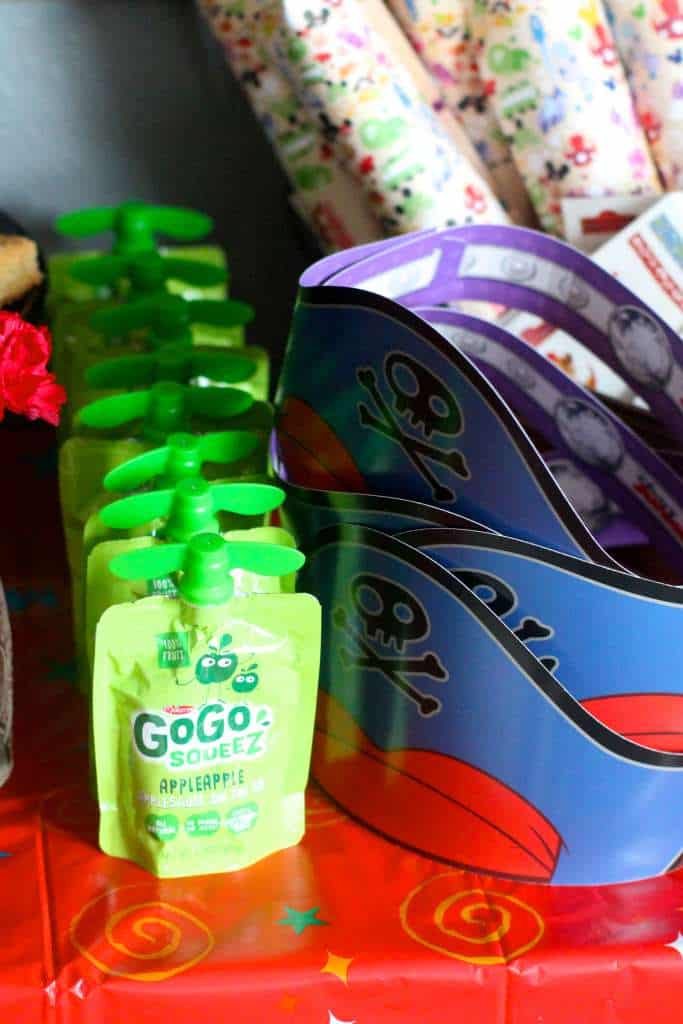 Disney also provided us with all of the activities and party gifts. Upon arrival Ben handed everyone their grown and treasure map. They played games with the map then made some cute handmade puppets with puff paint and paper bags.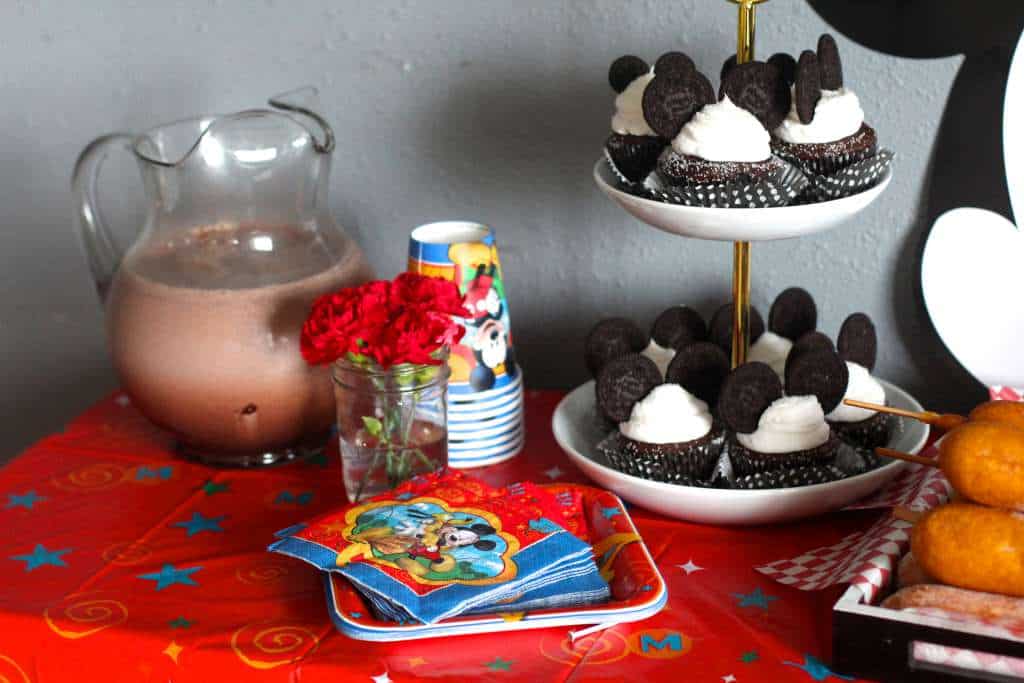 After the kids ate and drank their chocolate milk, we sat down and read the cutest book. They also got to take really cute pictures using HP Photo Strips, which we currently have on order to be developed. With 8 preschoolers, I am pretty sure those are going to be classic!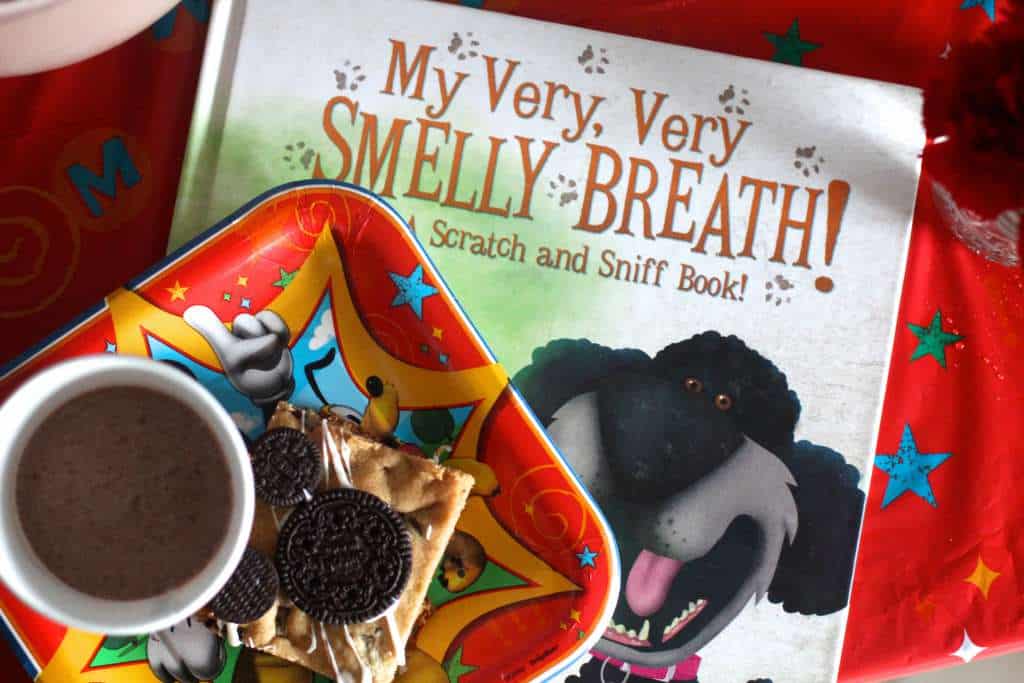 Before going home, Ben gave everyone a cute drawstring backpack filled with more Disney goodies. If I didn't already plan my retirement on this kids killer throwing arm, I am pretty sure he would be in the party planning business. At the tender age of 4, he is already quite the hostess with the mostess and already planning his next shark party!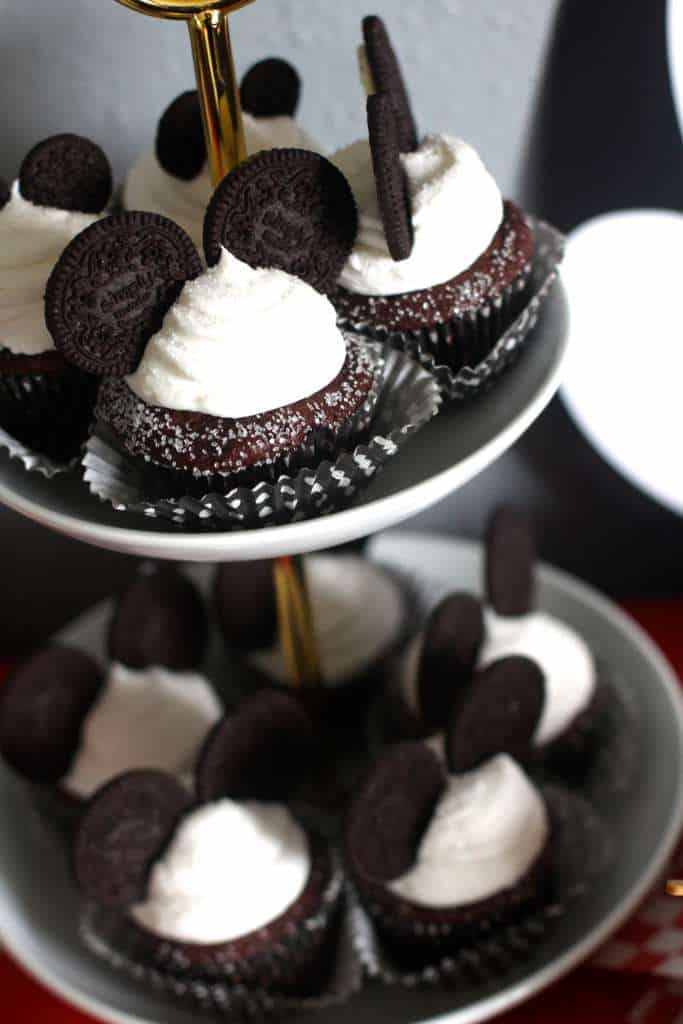 Thank you Disney for providing us with this fun party pack and for giving us an excuse to have a good time with our friends!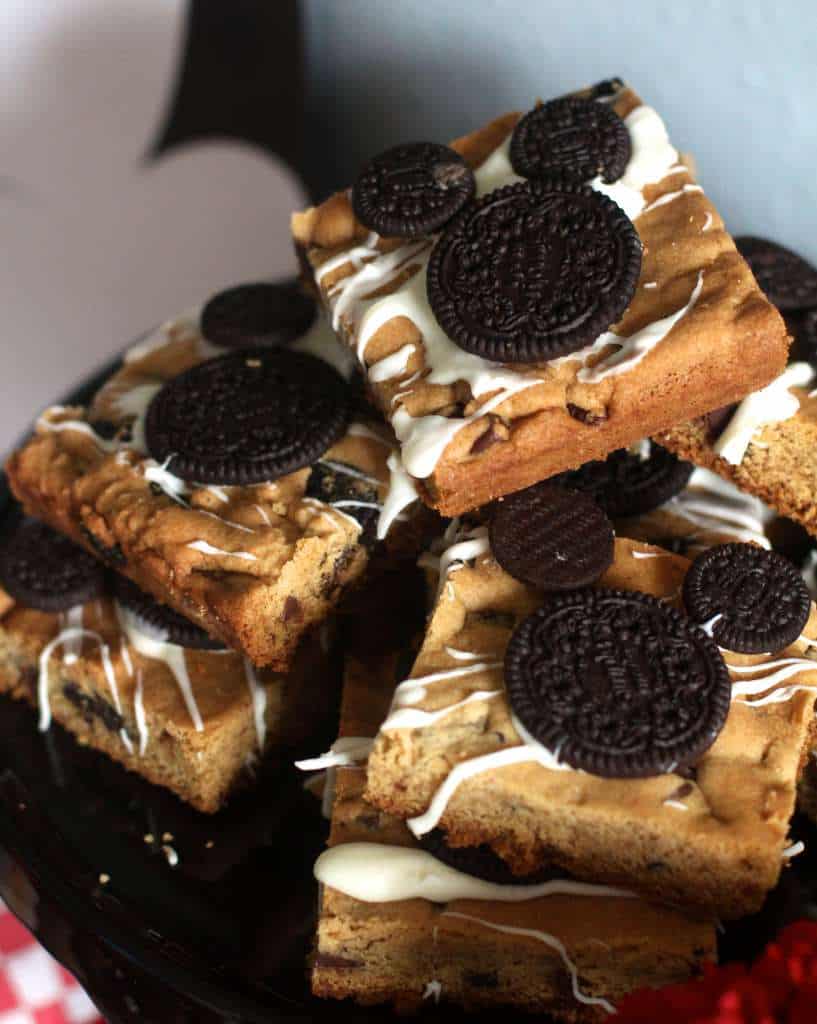 And finally, an extra special thanks to all the partners who sent along all of the goodies to help make our #DisneyKids Preschool Playdate so wonderful. HP, I Love To Create Fabric Paint, Banfield Pet Hospital, Glad, all, and Nesquik.