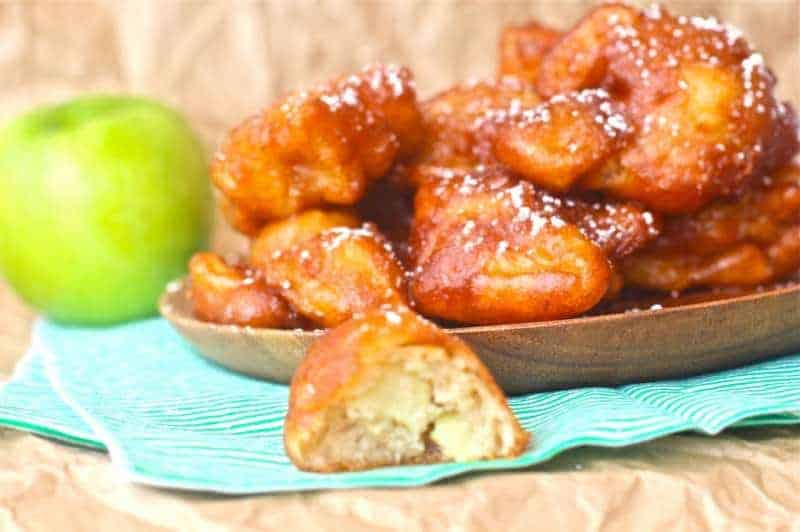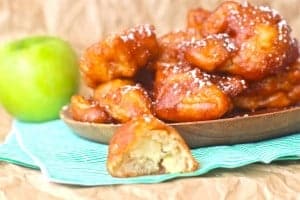 I got a bloglift! How do you like it?
The other day I was browsing Pinterest, when I came across these mini apple fritters. These have always been my favorite. Every time we go to the donut store I beg the owners to let me be an apprentice for a day. I am denied every time! Pffffh. I now have an awesome recipe that I can make in the comfort of my own home, and can make a dozen for the price of one!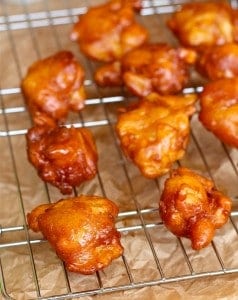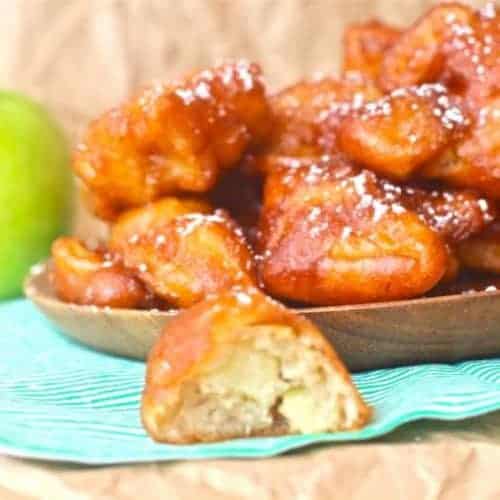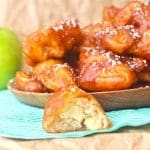 Bite Size Apple Fritters

Ingredients

Homemade Apple Fritters Recipe
1 heaping cup All Purpose flour
1/3 cup sugar
1 tsp . baking powder
Dash salt
1 tsp . cinnamon
1/4 tsp . All Spice (or just nutmeg)
1/2 tsp . vanilla
1 T . butter , melted
1 egg
1/3 cup milk + plus more if needed
1 – 1 1/2 cups chopped apple
Oil for frying
Milk and powdered sugar glaze for dipping or just powdered sugar for dusting
(About 1 cup pwd. sugar + 1 T. milk or more)
Instructions
This wonderful recipe is from SeeminglyGreek.com
Homemade Apple Fritters Recipe
In a medium sized bowl, mix all the dry ingredients together and form a well. In separate bowl, mix all the wet ingredients together. Pour wet ingredients into the dry well, and mix. Ideally, the mixture should resemble the consistency of a light cake mix.  Gently fold in the apple pieces.

Heat your oil to 365 degrees Fahrenheit. To test the oil without a thermometer, drop a tiny piece of the batter into the oil. If it floats, the oil should be ready. But keep in mind that the fritters come out better when using a thermometer.

Using a cookie scoop or a spoon, drop batter into the oil. Do not crowd the pan. Watch the balls carefully and gently turn when the underside turns golden brown. I cooked mine for about 1 minute on each side (with an electric stove).

Cool on a paper towel an dip into sugar glaze. Enjoy immediately!