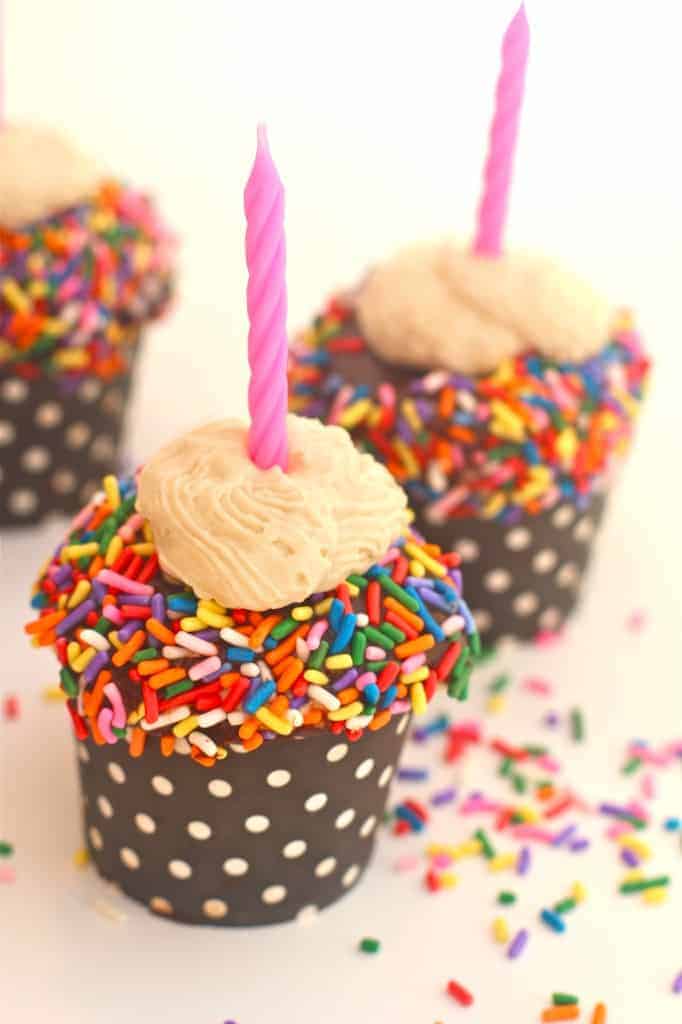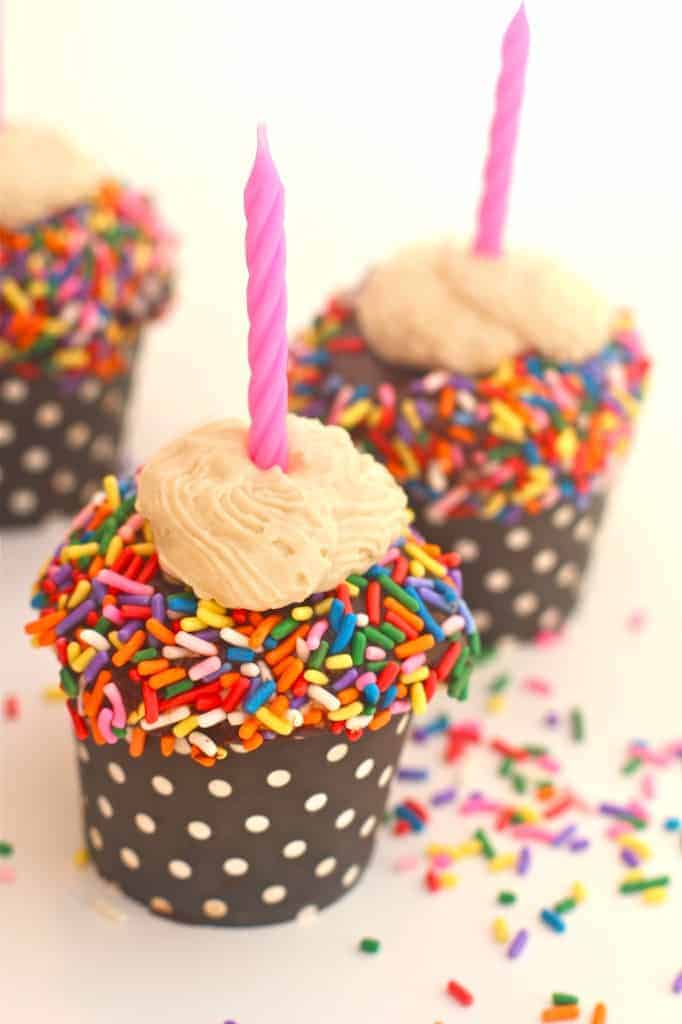 This past weekend was Baby Ben's 1st birthday. With my two older children, their 1st birthday was always full of joy. Ben's birthday, however, was different. I kept having this bittersweet feeling. I was excited that he was getting older (such a fun age right now!) but at the same time I was a bit emotional that my third, and final, baby is growing up. Soon I will have no one to snuggle with!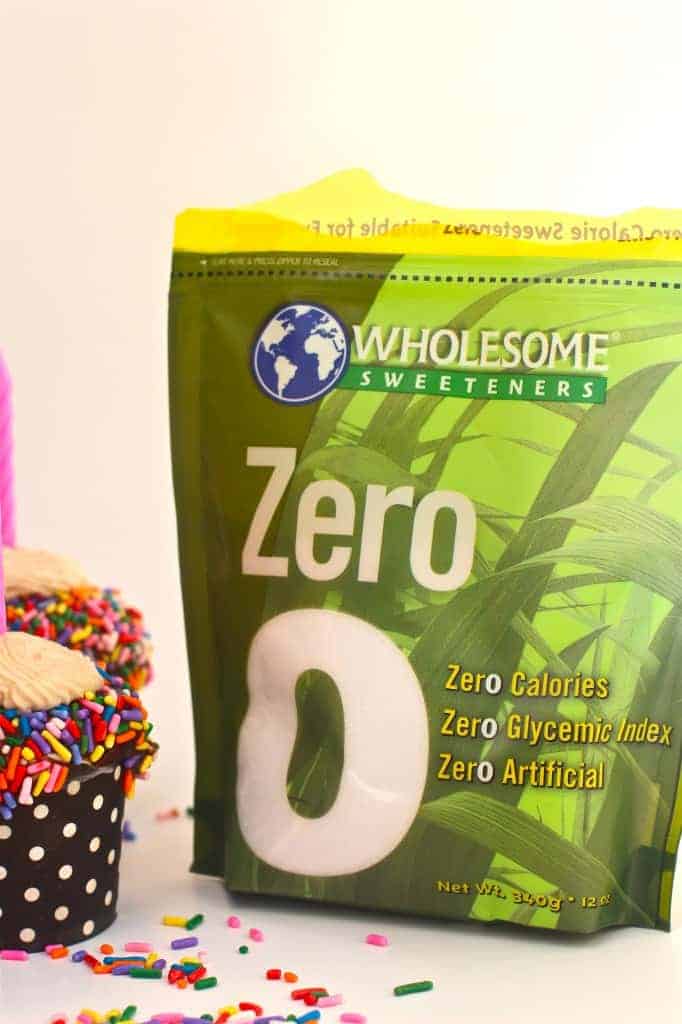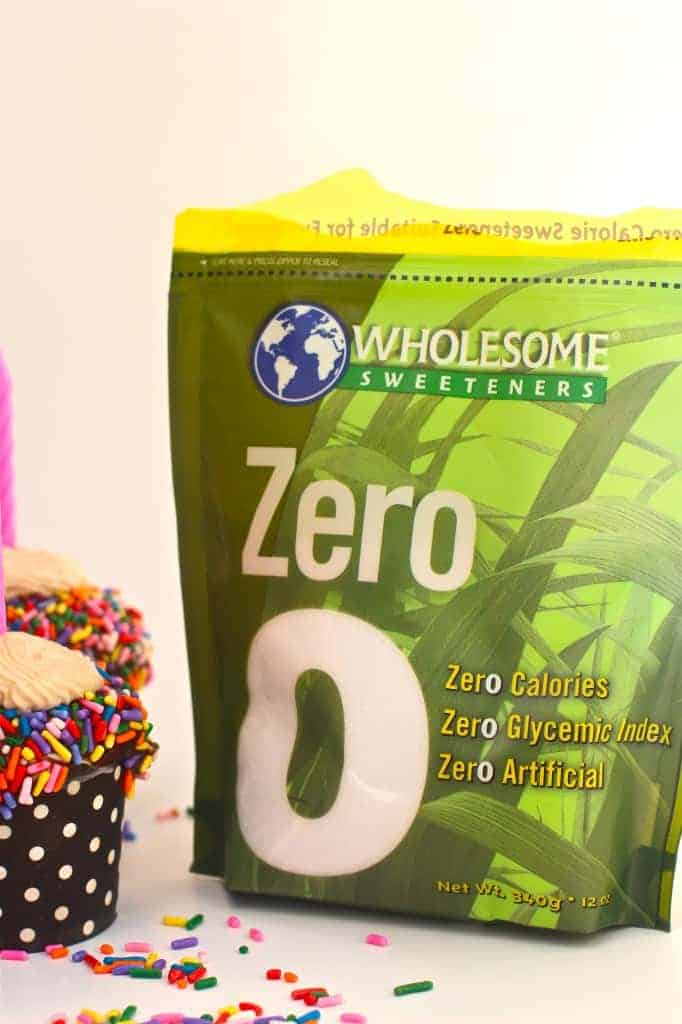 Since he is still young, I like to minimize his sugar intake, but did not want to deprive him of a birthday cupcake. I decided to make him some banana cupcakes. In the summer I bid on a Wholesome Sweeteners Gift Basket during Cookies for Cody, and won! A few weeks later, I received an awesome box full of goodies from Wholesome Sweeteners. One of the items was this bag of Zero, a natural replacement for artificial sweetners. I have to say that I was a bit skeptical. Generally, when I bake with artificial sweetners, there is a horrible after taste, and the goodies generally end up being thrown away. Wholesome Sweetener's Zero was way different!!! Not one person (out of 15) even noticed the sugar replacement. In fact, everyone raved at how delicious the cupcakes were.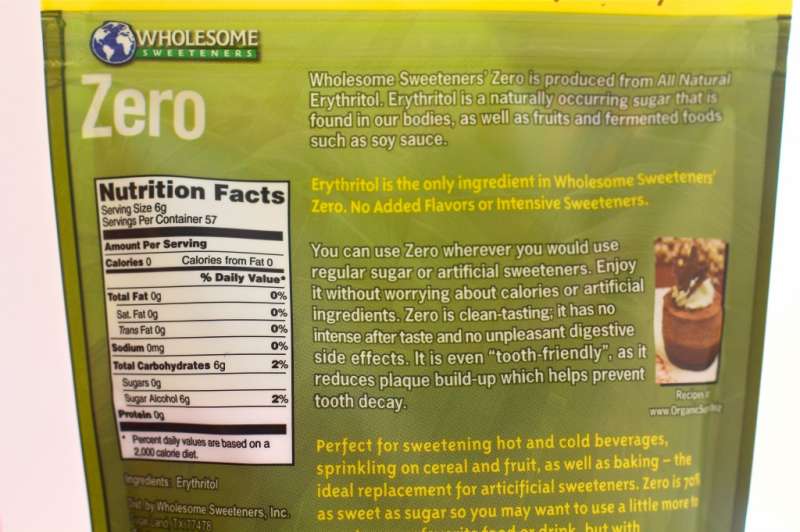 I know, I know, it is hard to believe, but Zero really has the same texture and taste as regular sugar. I have since made delicious oatmeal cookies, perfect chocolate chip cookies and sweetened my coffee with it, with no regret!!! To top it off, it has Zero calories , Zero glycemic index,  is non-GMO verified, vegan, kosher, and naturally gluten-free. What more could you ask for?!??!? It is also all natural, unlike artificial sweetners that are made in a laboratory. You can find Wholesome Sweeteners at most natural food stores (ie Whole Foods, Sprouts, Jimbos) or online.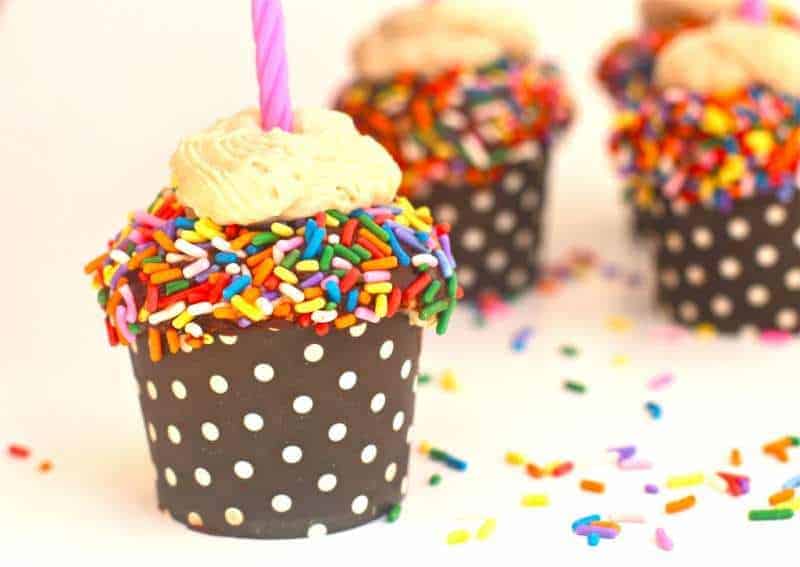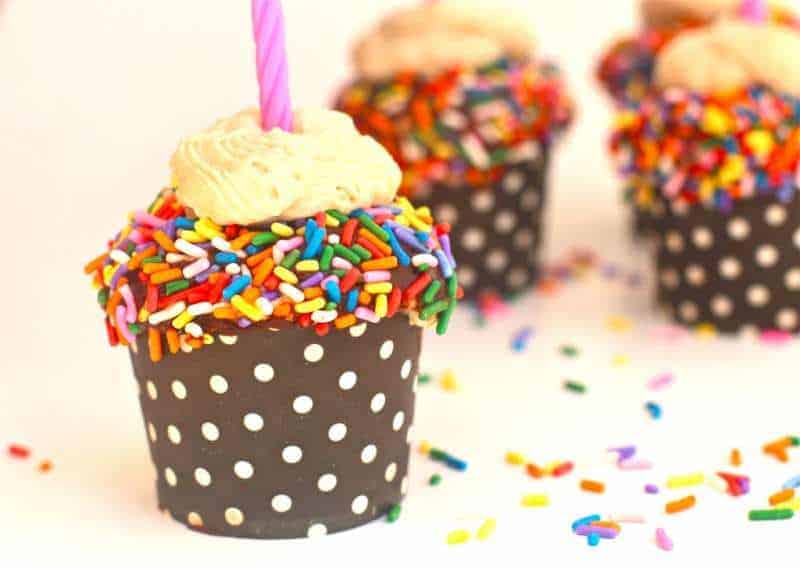 Like I said above, I bid on this item in an auction. All opinions are my own.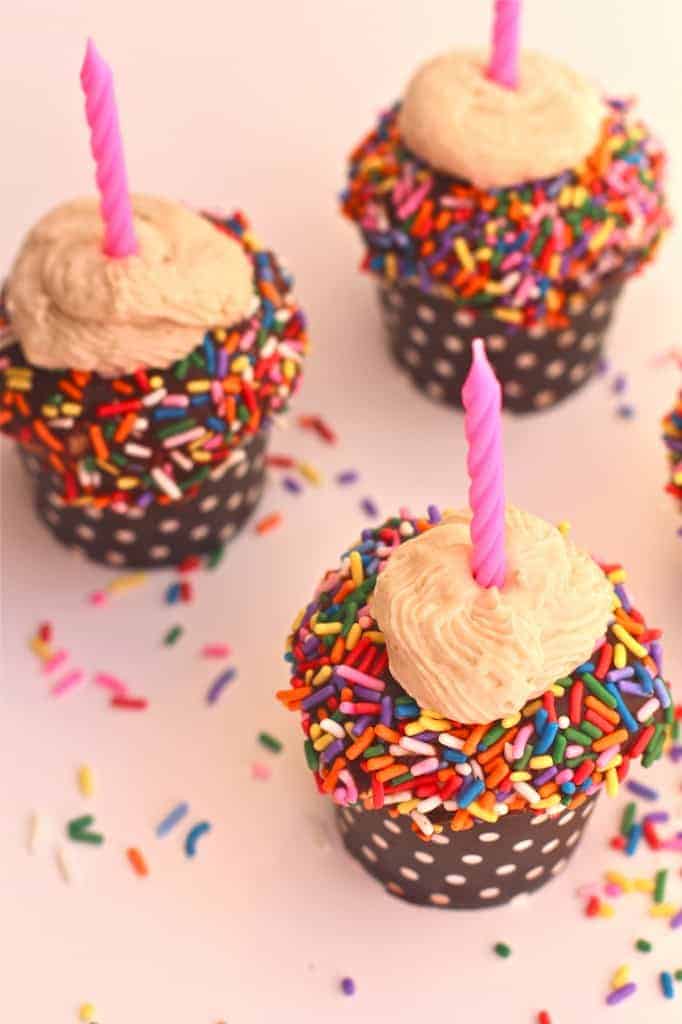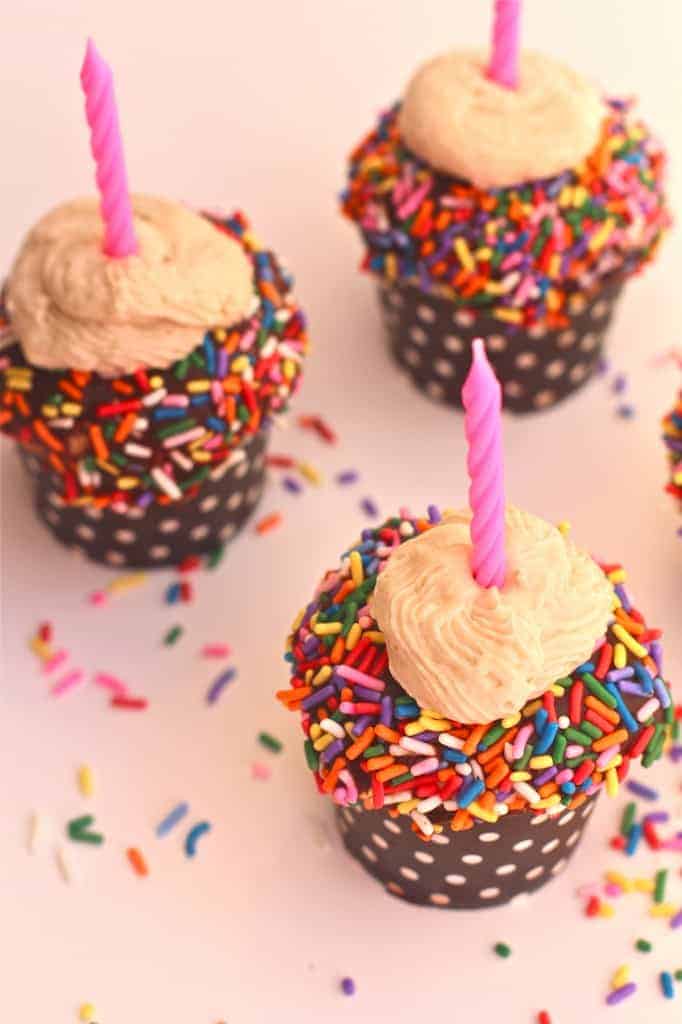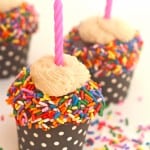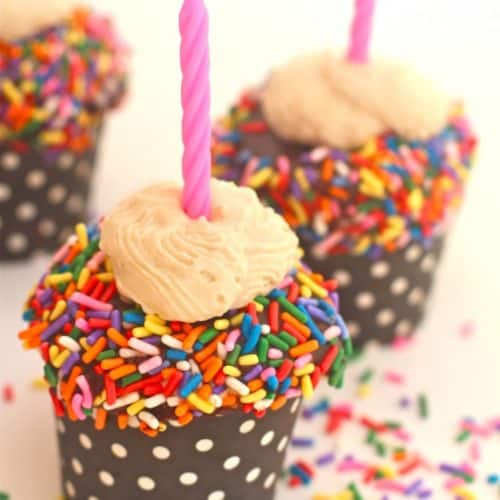 Banana Cupcakes and a new take on Sugar Free
Ingredients
Banana Cupcakes
1

stick

(½) butter, softened

1

cup

Wholesome Sweetner Zero

(or plain sugar)

2

eggs

2

large or 3 medium bananas

, mashed

1

teaspoon

vanilla

2 ¼

cups

all purpose flour

1 ½

teaspoon

baking powder

½

teaspoon

salt

1

cup

buttermilk

, or unflavored greek yogurt
Peanut Butter Frosting
½

cup

softened cream cheese

1

cup

creamy peanut butter

2

cups

confectioners' sugar

3

tablespoon

milk

(as needed)
Instructions
Banana Cupcakes
Preheat oven to 350 degrees.

Line 2 cupcake pans with cupcake liners.

In the bowl, cream butter and Zero (or sugar).

Add vanilla and eggs, one at a time.

In a separate bowl, combine flour, baking powder and salt.

Add flour and buttermilk alternatively to banana mixture.

Mix until just combined.

Fill each cupcake liner ¾ of the way full. Bake for 15-20 minutes. Remove and allow to cool.
Peanut Butter Frosting
Beat all of the ingredients together except milk.

Add tablespoons of milk, one at a time, until desired consistency.

For these cupcakes, I lightly frosted the cupcakes, froze them for about 20 minutes, then dipped them in ganache and sprinkles.

The cupcakes tasted like a banana peanut butter cup!!! But, if you are going for sugar free, I would omit the toppings lol.

P.S. Baby Ben's cupcake just had a very small layer of frosting, but lots of sprinkles!!!!