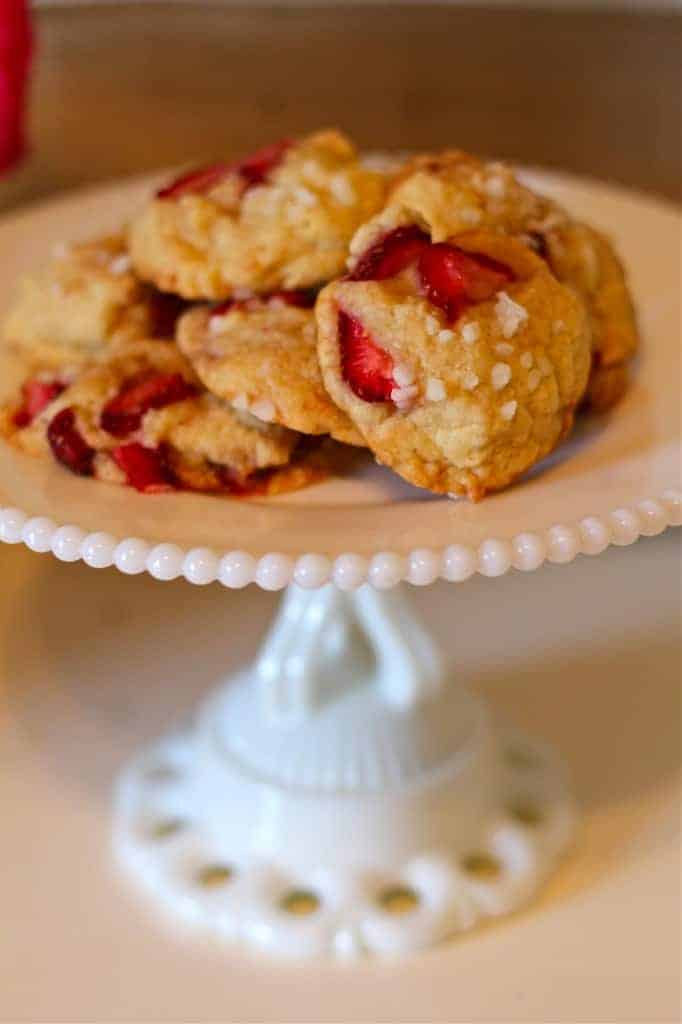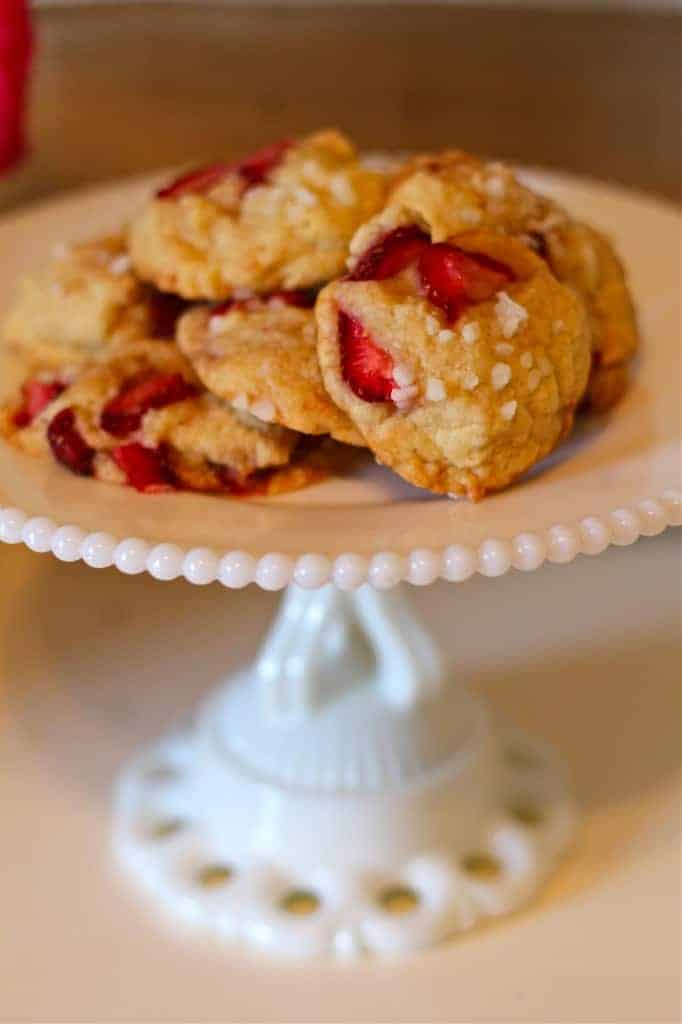 Please don't judge these cookies by their title. They are absolutely delicious…I swear! I don't know what it is, but adding a few drops of balsamic vinegar to strawberries brings out this unbelievable sweetness. The kind that you get when you pick a fresh strawberry off of the plant and it just melts in your mouth. It is truly a match made in heaven…kind of like me and Jude Law (unfortunately for him I am already married).
The motivation for these cookies came from my trip to the farmer's market on Sunday. I was strolling along when all of a sudden I laid my eyes on this adorable milk glass cake stand. I have an unhealthy obsession for cake plates, and an even unhealthier obsession for milk glass (in every color). The vintage strawberries just sealed the deal. I was unable to justify to my husband my intense need for the other white milk glass cake plate, but little does he know I will be purchasing it next week. They were also selling adorable handmade napkins in the cutest vintage fabrics. You can find this business on etsy at dotandarmy.etsy.com.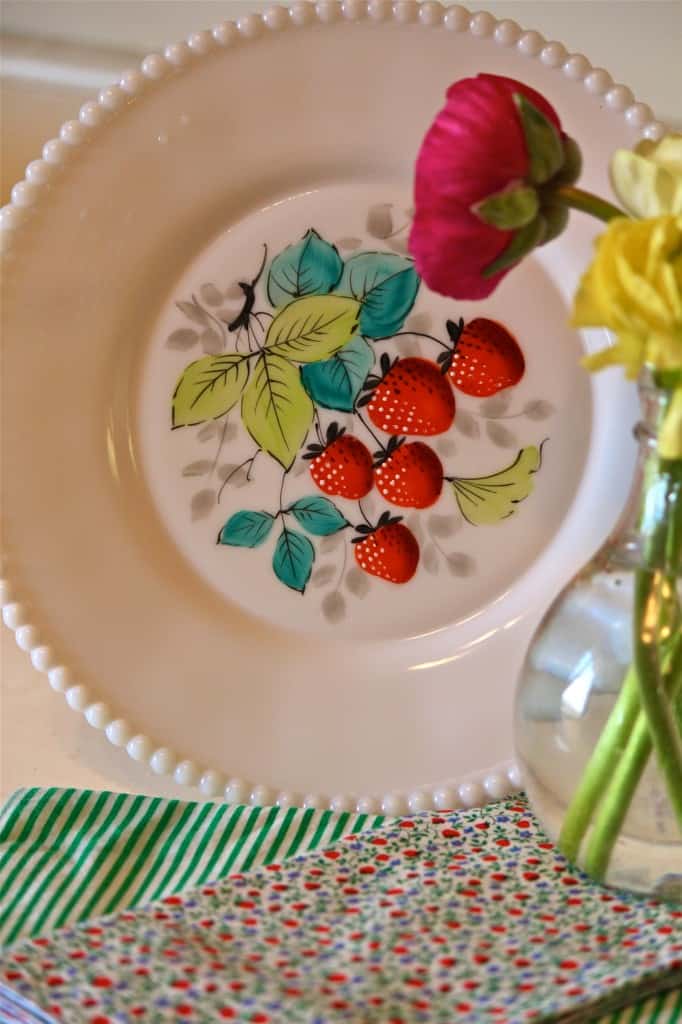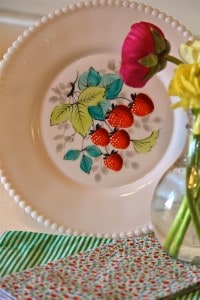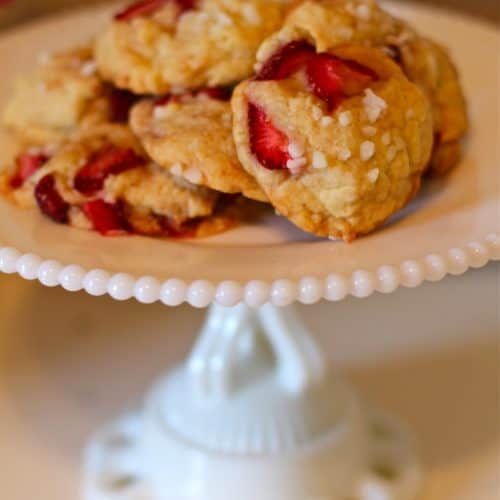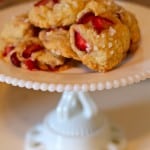 Balsamic Strawberry Shortcake Cookies
Ingredients
Dough:
2/3

cup

shortening

2/3

cup

butter

1 1/2

cups

white sugar

2

eggs

2

teaspoons

vanilla extract

3 1/2

cups

all-purpose flour

2

teaspoons

baking powder

1

teaspoon

salt
Instructions
Balsamic Strawberry Shortcake Cookies
Wash 2 pints of strawberries and chop coarsely.

Drizzle with 1 and 1/2 tablespoons of balsamic vinegar.

Allow to marinate while you make your dough.
Dough:
Preheat oven to 350 degrees F.

In a separate bowl mix flour, baking powder and salt.

Mix butter, shortening, and sugar in mixer fitted with paddle attachment for 2 minutes on high.

Reduce your mixer to medium and add eggs, one at a time, followed by the vanilla.

Slowly incorporate flour into butter/sugar mixture until fully incorporated.

Spread out the strawberries on two folded paper towels and pat dry. Gently mix in strawberries to cookie dough.

Form dough into 1 in balls and (if available) sprinkle with coarse sugar.

Bake at 350 degrees for 14-15 minutes.

Finally sit back and fall in love with the idea that you are eating a deliciously sweet cookie that was enhanced by balsamic vinegar.