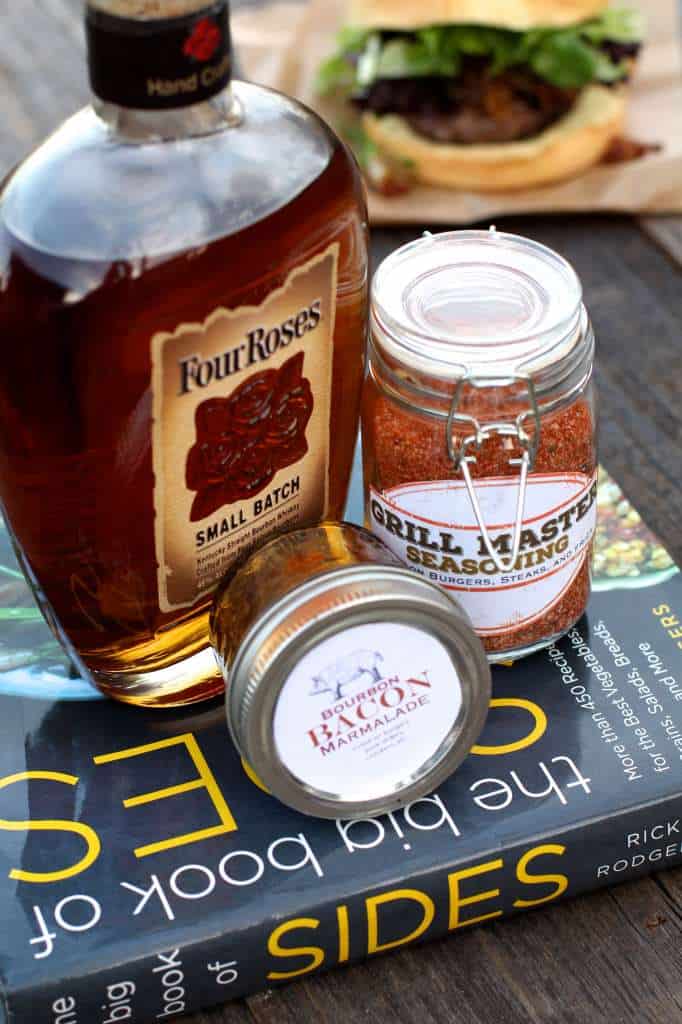 I have made the fabulous bacon jam before, but as Rick Rodgers' recipe proves,  everything is better with bourbon. Four Roses Bourbon to be exact. Since doing my first review of Rick Rodger's new book, The Big Book of Sides
, I have been cooking delicious savory side dishes almost daily.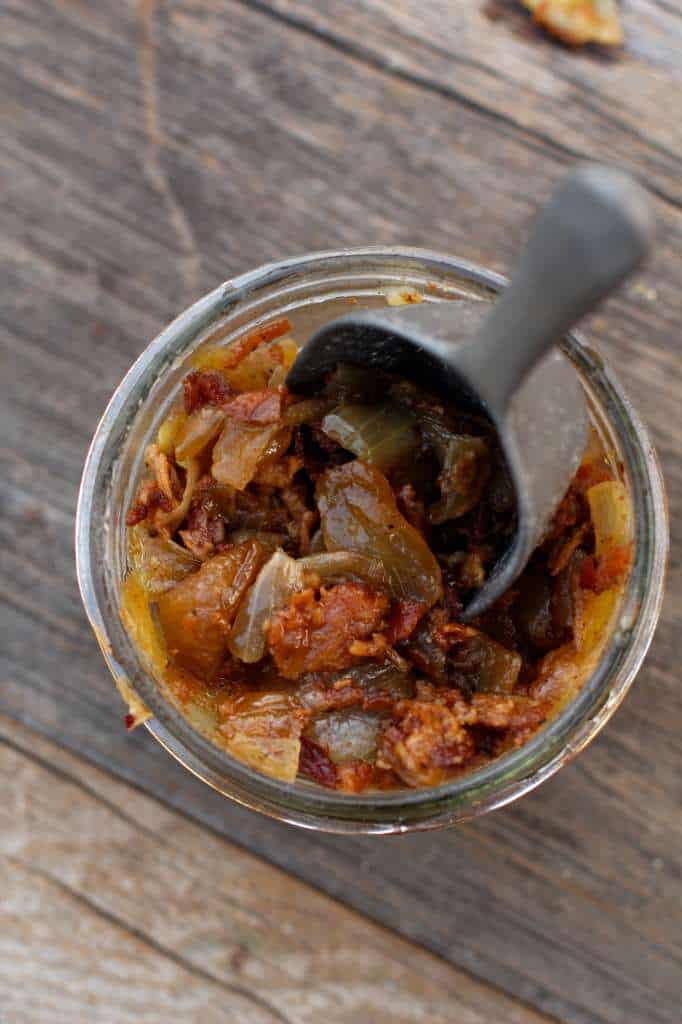 When I cam across his recipe for Bacon Onion and Bourbon Marmalade, I knew that it would be a perfect part of our Homemade Holidays Series. After all... bacon, bourbon, and burgers are the perfect gift for that special grill master/meat lover in your life.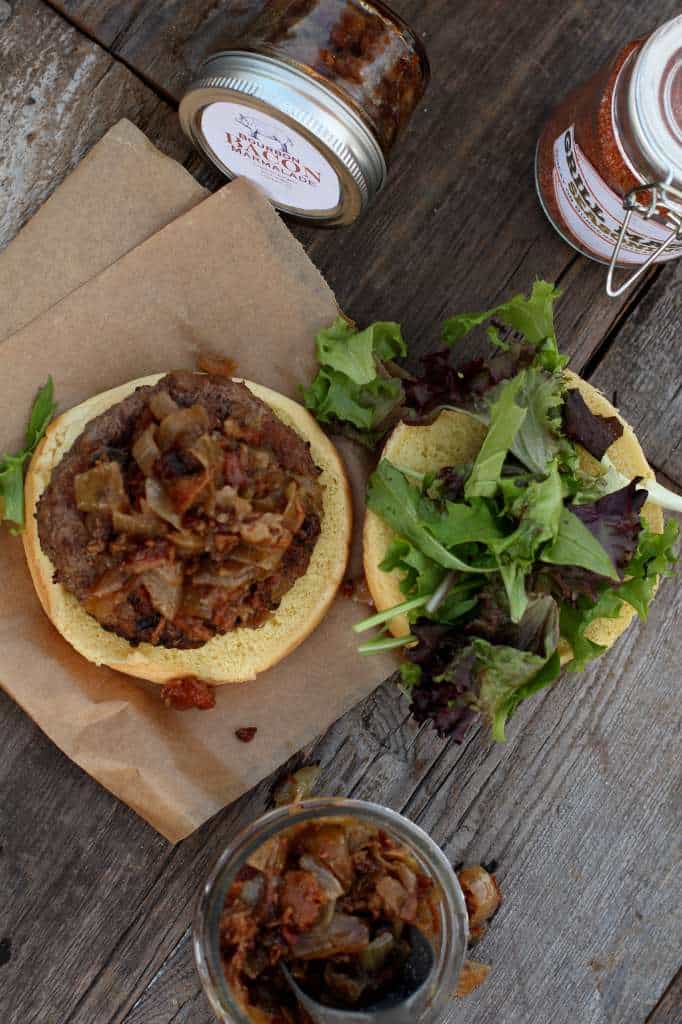 We paired the delicious Bacon Onion Bourbon Marmalade with our favorite meat and potato seasoning. Pair it with a bottle of Four Roses Bourbon and you will be known as the best gift giver! Add Rick Rodger's new book to the mix (every dish needs a side!) and you will guarantee some fabulous gifts in return next year 😉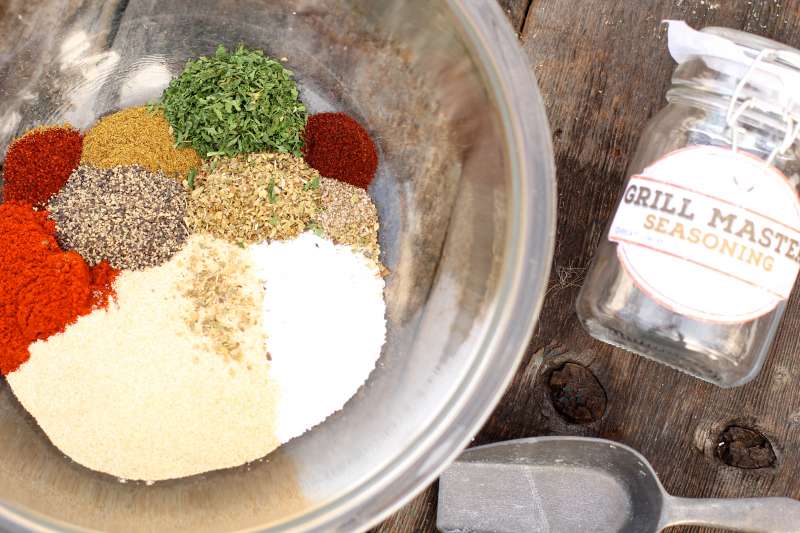 A few quick notes about these recipes. The Bacon Onion and Bourbon Marmalade needs to be refrigerated, so make sure to let the recipient know. Also, it i good for up to 3 weeks. I was able to make 5 four ounce jars out of this recipe. The Grill Master Seasoning recipe makes 3 spice jars or 1 and ½ extra large spice jar. For the labels, simple print the Grill Master labels, and bourbon bacon labels on full sheet labels, then cut out and stick on the jars.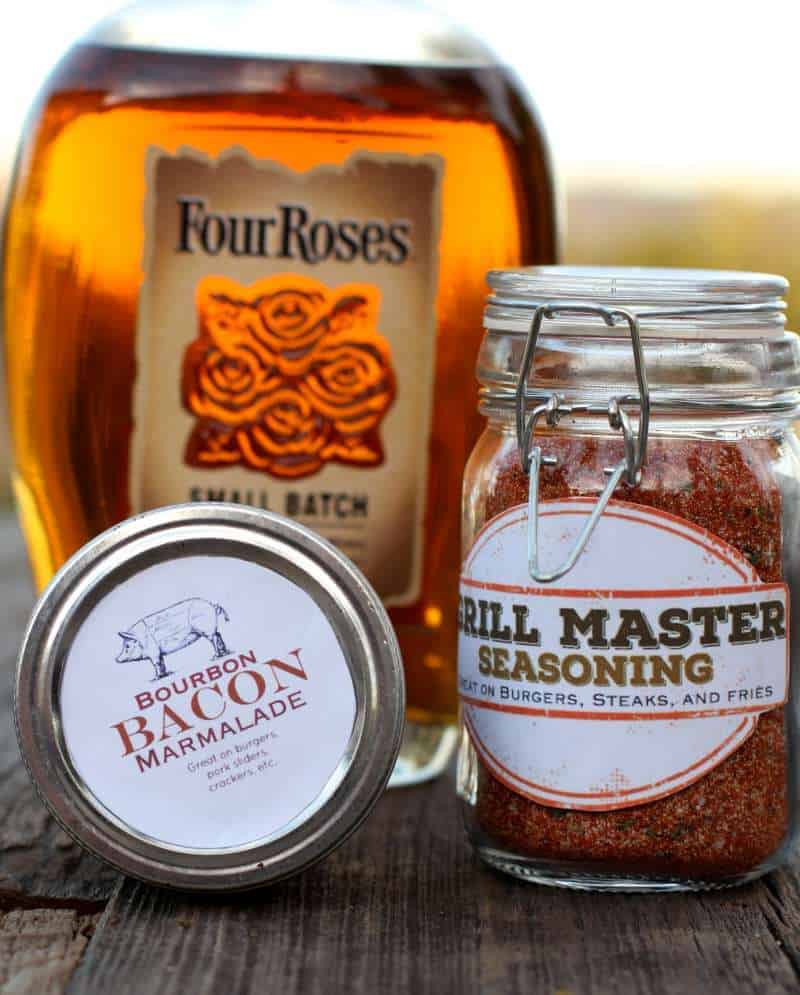 For a more detailed review of The Big Book of Sides please visit our Sweet Potato Pecon Dinner Roll post. Also, with the upcoming Christmas menu planning, you will want to watch this video. This gravy with bourbon looks To. Die. For!
https://www.youtube.com/watch?v=NWCnlhUp_Ws
Would you like to win a copy of your very own The Big Book of Sides
? Simply comment below with your favorite side dish or Bourbon cocktail from now until December 15th, 2014 for your chance to win! Winner will be selected using random.org on December 16th, 2014. Once selected, we will email you in which you will have 48 hours to respond with your name and mailing address. Good luck!
Also, make sure to check out the other recipes in our Homemade Holiday Series!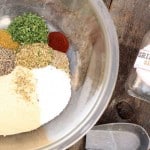 Bacon Onion Bourbon Marmalade and Burger Seasoning
Ingredients
Rick Rodgers' Bacon Onion and Bourbon Marmalade
8

ounces

super-thick sliced hickory or applewood smoked bacon

, cut crosswise into 1-inch pieces

3

pounds

yellow onions

, cut into thin half-moons

Kosher salt and freshly ground black pepper

¼

cup

balsamic vinegar

¼

cup

maple syrup

, preferably Grade A Dark

¼

cup

bourbon

1 ⅓

teaspoons

finely chopped fresh time
Grill Master's Seasoning
⅓

cup

paprika

⅓

cup

kosher salt

¼

cup

garlic powder

1

teaspoon

celery salt

½

teaspoon

ancho chili powder

½

tablespoon

chili powder

1

tablespoon

black pepper

2

tablespoons

cumin

2

tablespoons

dried oregano and parsley

, each
Instructions
Bacon Marmalade
Cook bacon in a large, deep skillet over medium heat, stirring occasionally, adjuring the temperature so the bacon cooks evenly but the glaze in the bottom of the skillet does not burn, until the bacon is crisp and browned, about 10 minutes. Transfer bacon to paper towels to drain, leaving the fat in the skillet.

Stir in the onions with 1 teaspoon salt and ½ teaspoon pepper. Cover the skillet and cook, stirring occasionally, until the onions are softened, about 5 minutes. Reduce the heat to medium-low. Cook uncovered, stirring occasionally, until the onions are very tender and golden brown, about 25 minutes.

Stir in the reserved bacon with the vinegar, maple syrup, bourbon, and thyme and bring the t a simmer over medium heat. Return the heat to medium-low simmer, stirring often, until the liquids have reduced to a few tablespoons and the mixture is thick and spreadable, about 10 minutes. Transfer it to a bowl and let it cool (remove from refrigerator 1 hour before serving). Serve at room temperature.
Grill Master's Seasoning
Combine all ingredients in a bowl and stir to combine.

Add seasoning to spice jars and close tightly.

Use on meat, pork, salmon, and fries!