This shop has been compensated by Collective Bias, Inc. and its advertiser. All opinions are mine alone. #ZiplocBackToSchool #CollectiveBias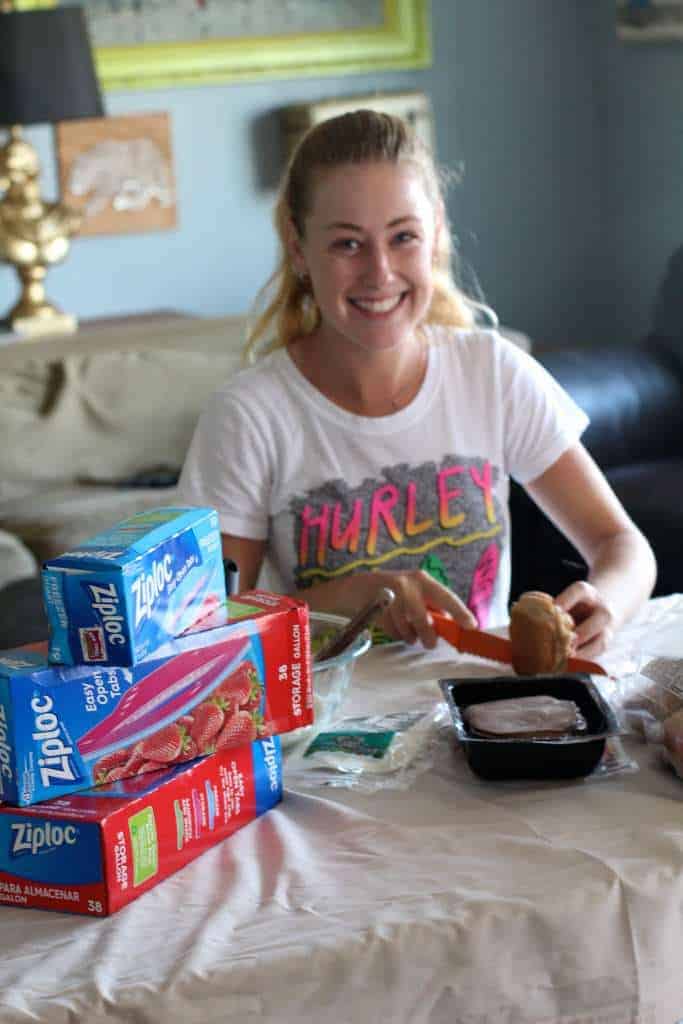 The kids' school supplies and new uniforms have been purchased, which means back-to-school preparations are in full swing! I signed everyone up for their extracurricular activities, and let me tell you, I am going to be one busy mama!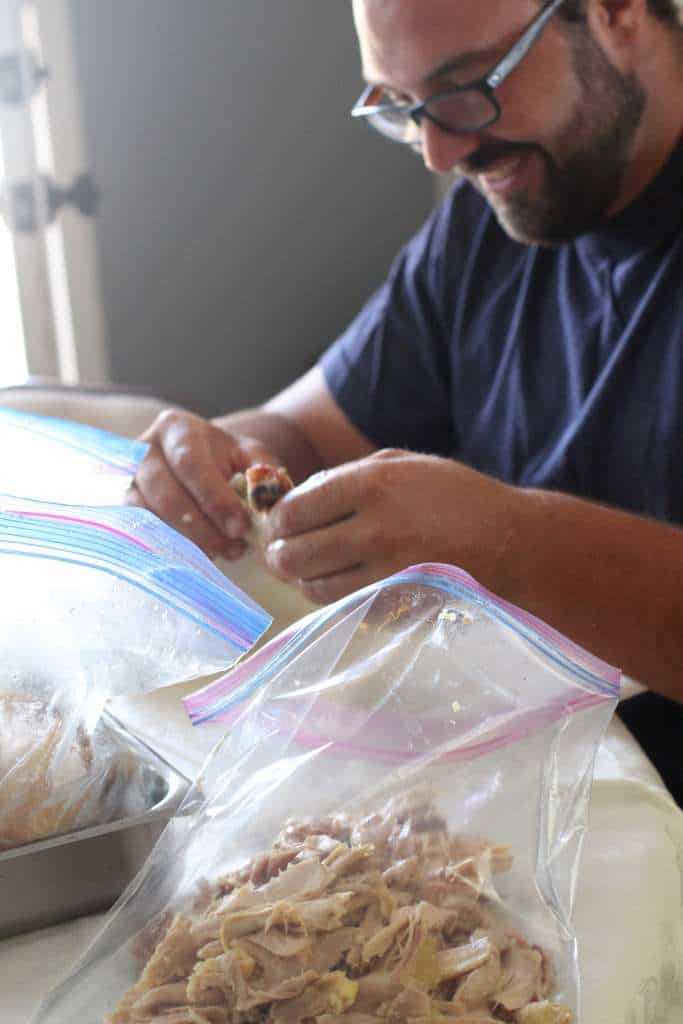 In an effort to reduce time and stress at dinnertime, I invited some of my friends and family over for a "Back-to-School Meal Prep Party". We all joined forces and were able to prep a week's worth of dinners. I cannot even begin to tell you how much this will reduce stress during the first week of school.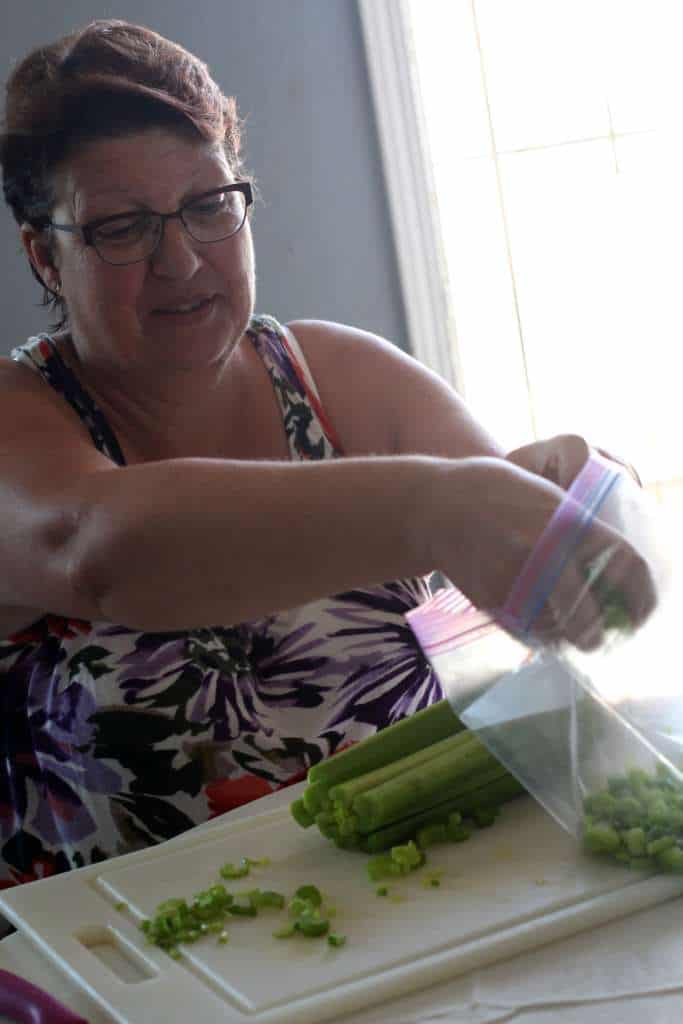 Packaging is essential when it comes to pre-prepared meals, because the last thing we all have time for is cleaning up a spilled mess in the refrigerator or freezer. Ziploc® brand Storage bags and Freezer bags with Easy Open Tabs are perfect for meal prep parties! When planning a meal prep assembly party, organization is essential. If you have an itty-bitty kitchen like me, it is even more important. I set up different stations for every meal. One table, called the chopping block, was where all of the chopping and prep work was done.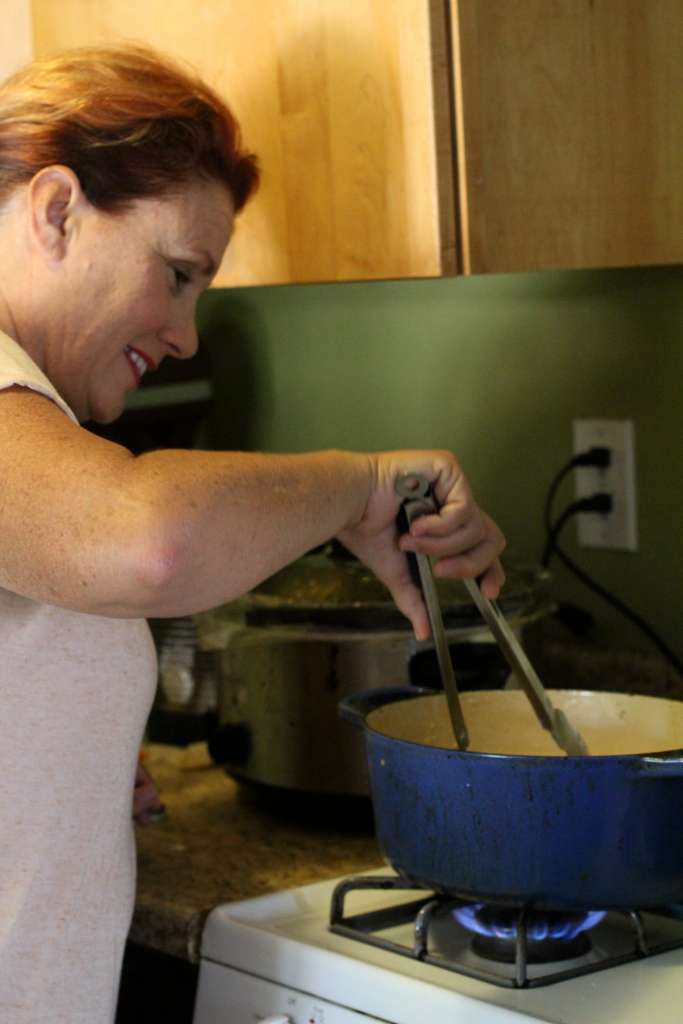 I tried to prep as much as possible. I compiled a collection of recipes and listed the steps to complete them.. I also made sure to forewarn everyone to clean out their freezers to make room for everything. I did my shopping at Ralphs two days prior to the party. That way, I could pre-cook items that I knew would take too long to make while the guests were here, namely the chicken and pie crusts for the chicken potpies. The morning of the party, I started the pulled pork and set the crockpot to high.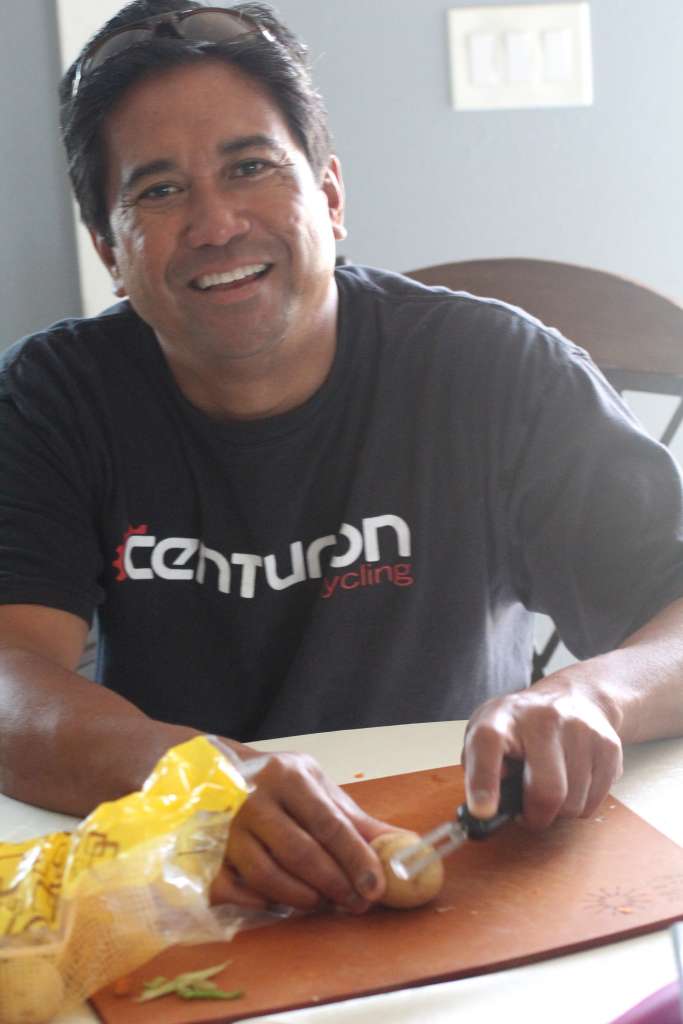 When my guests arrived, I promptly put them to work. Each dish had the recipe printed and in less than three hours, we all had many meals to enjoy on busy nights. We all had so much fun and plan on making this a monthly occasion.  
Here are some of the things that we made: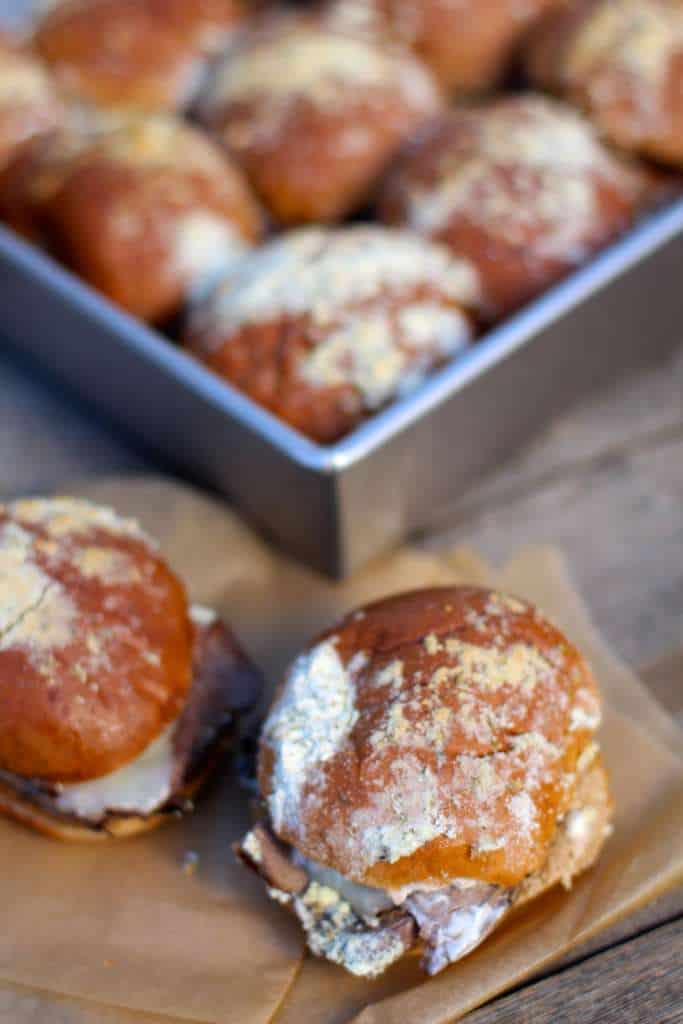 Hot Roast Beef Sandwiches are great, extra quick meals. Simply pull them out of the freezer, baste the tops with melted butter, sprinkle with ranch  powder and bake for 20 minutes at 350 degrees. They turn into crispy, cheesy delicious sandwiches. Serve with a side salad for the perfect, simple meal.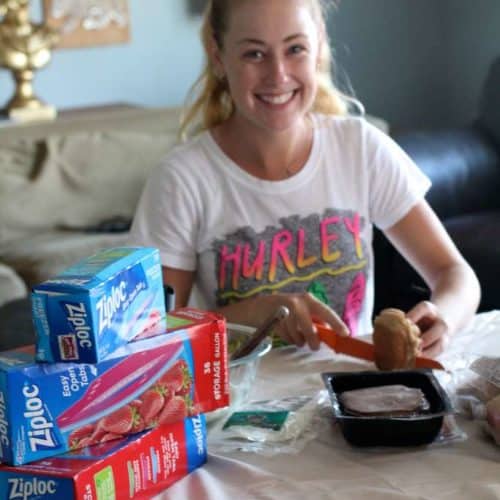 Back To School Freezer Meal Making Party
Ingredients
Hot Roast Beef Sandwiches
32

whole wheat dinner rolls

2

pounds

sliced roast beef or ham

32

pieces

of Provolone or Cheddar Cheese

3

cups

mayonnaise

½

cup

horseradish sauce

¾

cup

mustard

1

teaspoon

salt

1

tablespoon

pepper

1

tablespoon

onion and garlic powder

3

tablespoons

Worcestershire sauce

1

stick of butter

½

ranch powder dip
Turkey Chili
2

tablespoons

olive oil

3

pounds

ground turkey

3

onions

, chopped

1

head of garlic

, minced

3

(28 ounce) cans canned crushed tomatoes

3

(16 ounce) cans canned kidney beans – drained and rinsed

8

tablespoons

chili powder

3

teaspoons

paprika

3

teaspoons

dried oregano

3

teaspoons

ground cayenne pepper

3

teaspoons

ground cumin

1

tablespoon

salt

1

tablespoon

ground black pepper
Instructions
Hot Roast Beef Sandwiches
In a large bowl combine mayonnaise, horseradish sauce, mustard, spices and Worcestershire sauce.

Cut rolls in half and spread mayonnaise combination on each slice.

Layer with a slice of roast beef and cheese.

Freeze sandwiches in Ziploc® brand Storage bags for a short amount of time or Ziploc® brand Freezer bag with Easy Open Tabs for up to one month.

When ready to eat, preheat oven to 350 degrees. Place frozen sandwiches on a cookie sheet lined with foil.

Melt butter and baste the tops of the sandwiches; sprinkle with ranch powder.

Cover rolls with foil and bake covered for 10 minutes and uncovered for 10 minutes.

This recipe makes 32 sandwiches, enough for four meals if served with a side salad.
Turkey Chili
In a large stockpot, heat oil.

Add onions and sauté until they are translucent, about four minutes.

Add ground turkey and cook until brown.

Pour in tomatoes, spices and kidney beans.

Reduce heat to medium and allow chili to simmer for one hour.

Once chili is finished cooking remove from heat and allow to cool for at least 30 minutes.

Once cool, divide into large Ziploc® brand Freezer bags with Easy Open Tabs for up to two months.

This recipe makes 24 servings.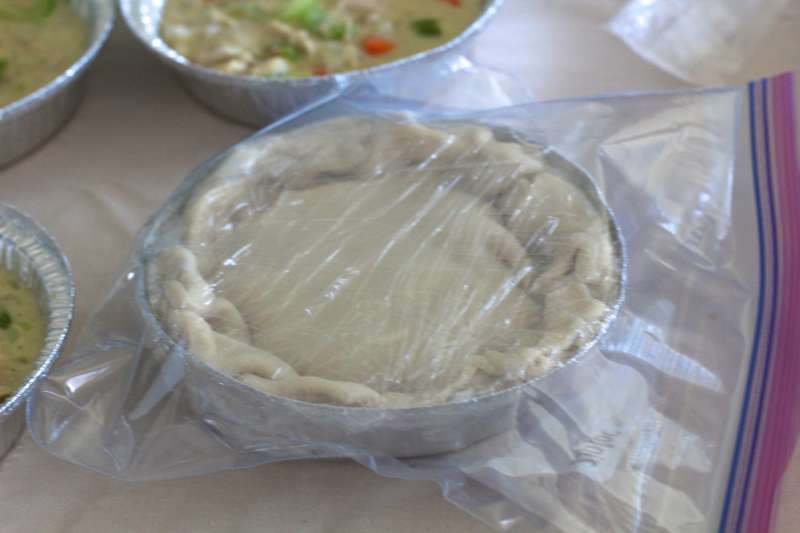 Chicken Pot Pies are wonderful for a chilly evening after soccer practice. It is a comfort meal at its finest. Since I was only storing these for a short period of time, I used Ziploc® brand Storage bags. (For a longer freezing time you can use Ziploc® brand Freezer bags.) I took the pot pies out of the freezer and popped them in the oven. Within 30 minutes, you will have a delicious home cooked meal. I used the faithful recipe from ThePioneerWoman.com and quadrupled it to make eight seven-inch pies.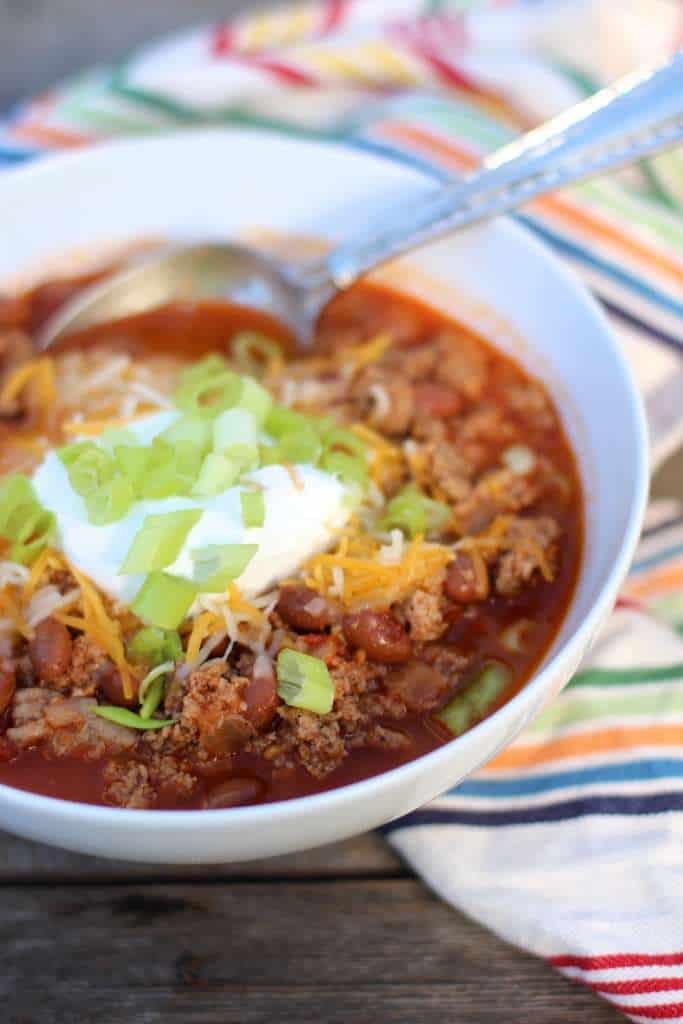 Turkey Chili is a staple in our house, and it freezes beautifully. We used  tomatoes from the garden in place of canned diced tomatoes. . Now we can all enjoy the summer harvest in the fall.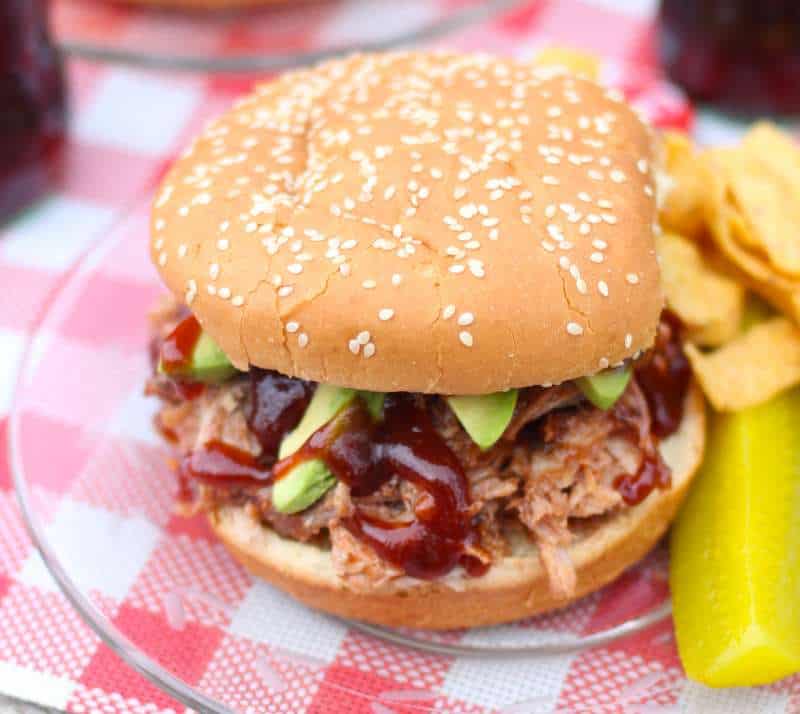 For the final recipe, we made my favorite: Dr. Pepper Pulled Pork. It is easy to make and can be frozen for up to three months when using Ziploc® brand Freezer Bags with Easy Open Tabs. Again, we used Ziploc® brand Storage bags with Easy Open Tabs because ours was only frozen for a few days. Once thawed, I use it in sandwiches, stir-fries and even Hawaiian style with sliced cabbage and rice. It is one of our favorite proteins and is really inexpensive to make.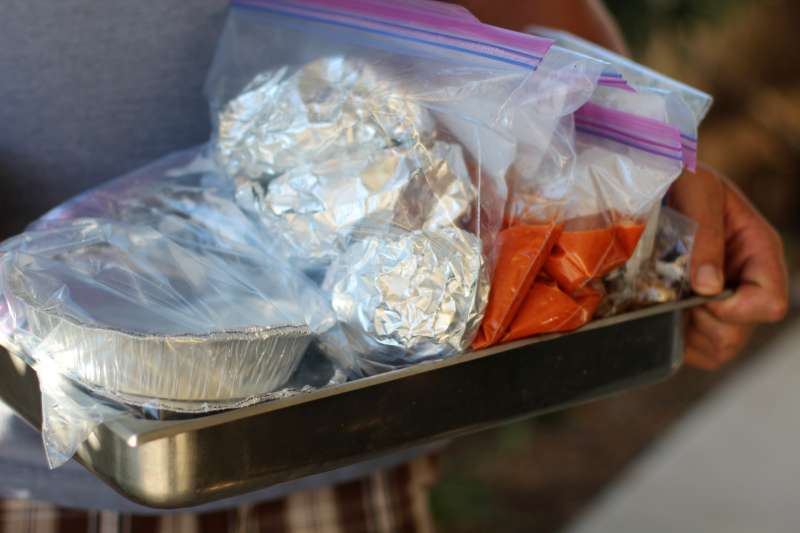 So if you are a busy mom like me, I highly suggest planning and hosting a "Back-to-School Meal Prep Party". Not only is it a great opportunity to get together with friends and family, but it is a huge time saver on those busy nights.
Finally for all of your back-to-school sandwich bag needs, there will be $0.50 off regular retail price of Ziploc® brand Sandwich bags with Easy Open Tabs between 8/9 and 8/30. Now there is no excuse to not do some meal prepping!