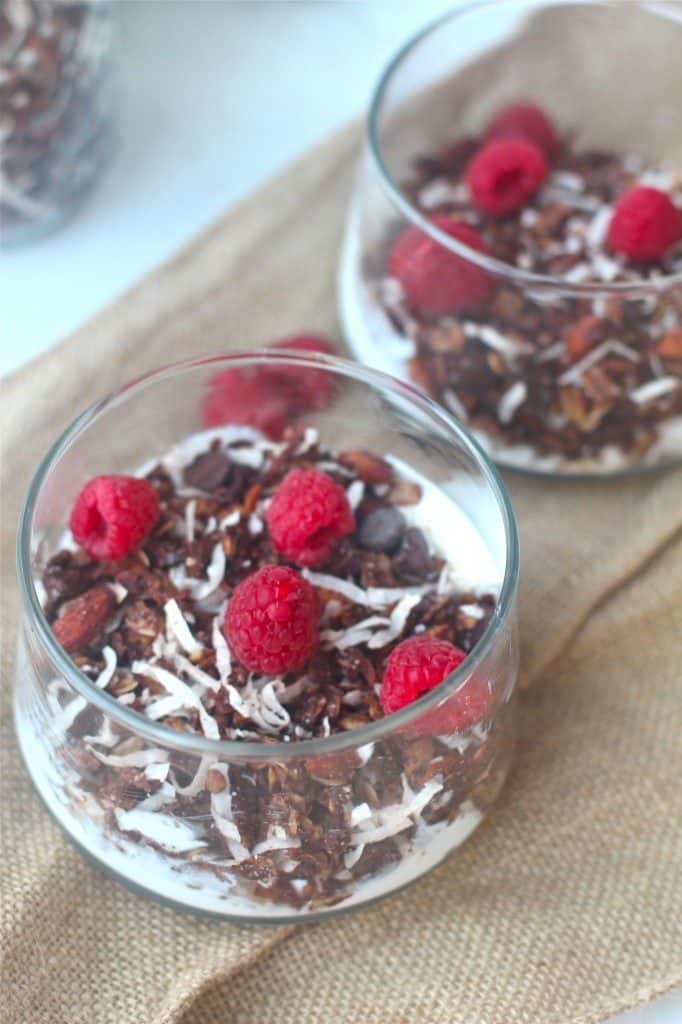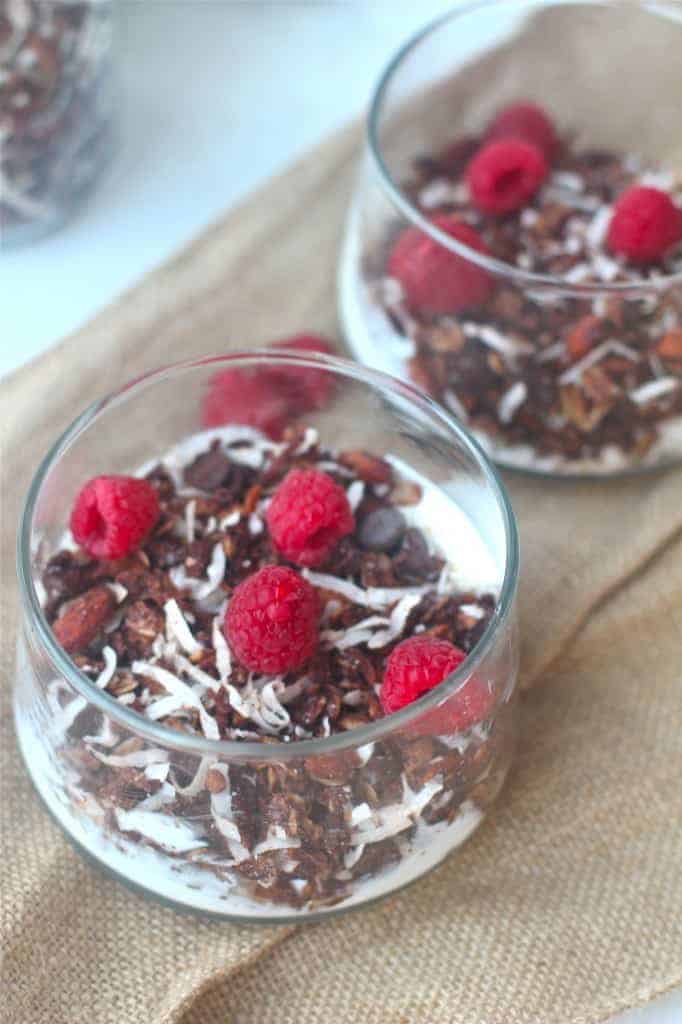 This past week it started with preparing for the Natural Products Expo. I needed to get my media kit together, so I enlisted the help of Jessa from CakedVintage. She did an amazing job and worked with me for hours via Facebook chat to get everything perfect.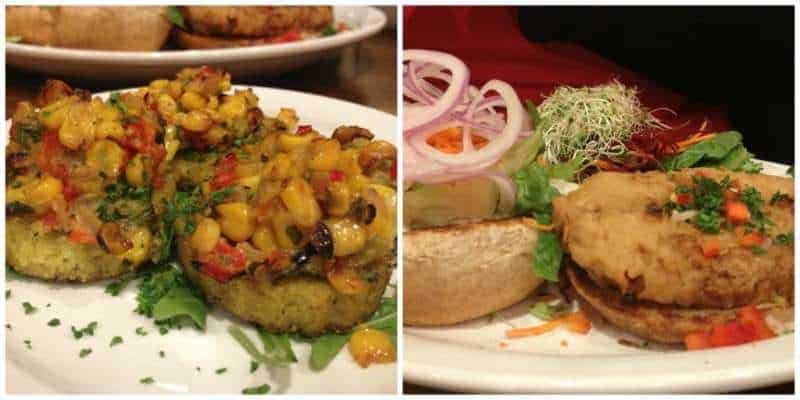 Thursday night my husband and I finally managed to get a babysitter, and we headed out to Native Foods in Encinitas, CA to meet up with other San Diego food bloggers. We have never actually had a full vegan meal, so we were skeptical. I mean how good would an apple pie be if there was no dairy, butter, or eggs? Well let me tell you... we were blown away with how delicious the meal and apple pie were. I honestly could not tell that my "chicken" ranch burger did not actually have real chicken in it! At less than $10 a plate, Native foods will be our new quick dinner stop. Native Foods also has a location in Chicago. I hope that they expand all across the US!!! Thank you Bri for the pictures!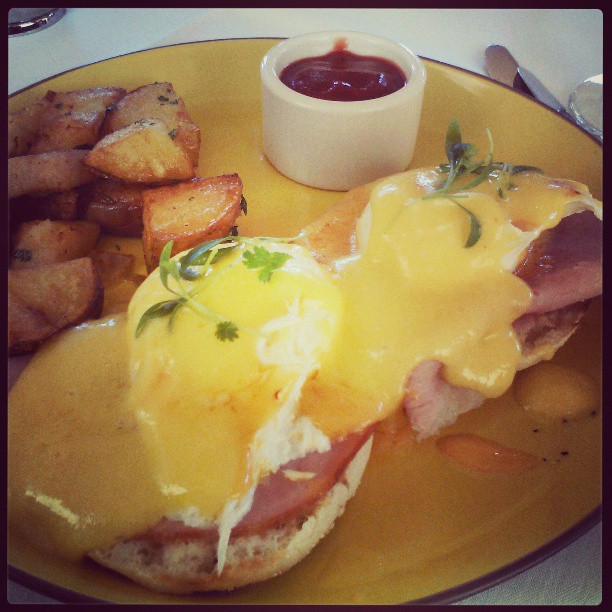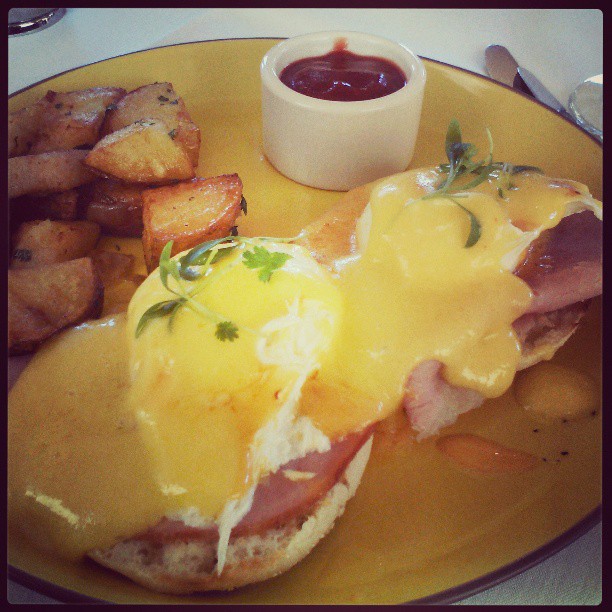 The following morning I joined Chobani yogurt at Catal restaurant in Downtown Disney. Yet another delicious meal in great company!!! Eggs Benedict with the hollandaise lightened up with Chobani yogurt will soon be recreated here on The Seaside Baker!
Following breakfast I made my way over to the Natural Products Expo. The amount of companies that were at the expo was overwhelming. I sampled many new products and networked with lots of companies. Hopefully we will be reviewing and giving away many of these products on the blog soon! I also kissed a cow with StonyField!!!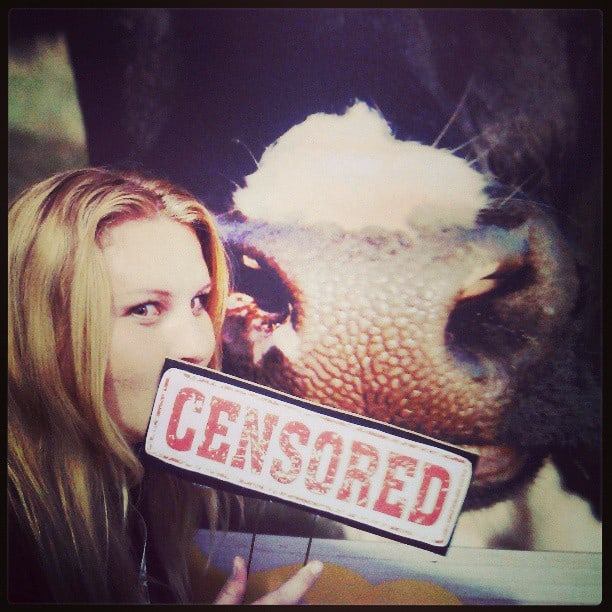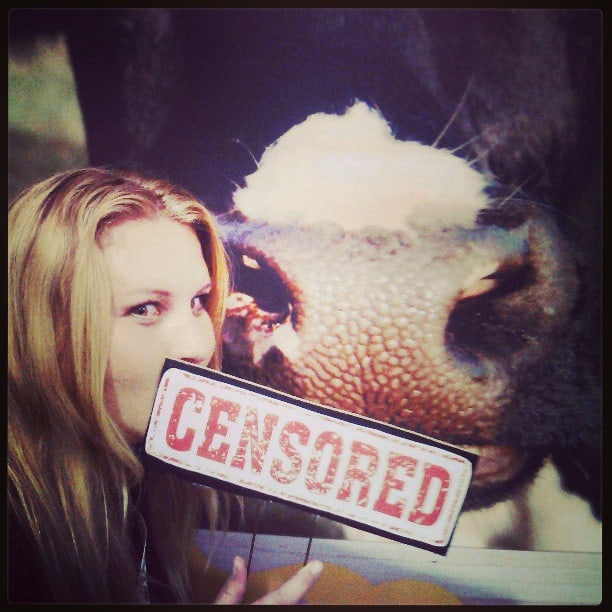 This morning I woke up drained. Not a good way to start the week. I normally skip breakfast and just drink coffee till noon, which I know is horrible for you. Today I decided that I would make a conscious effort to eat breakfast every morning this week. But do you want to know a secret? I hate making breakfast!! In order to avoid the grueling task of cooking every morning, I decided to make a huge batch of granola.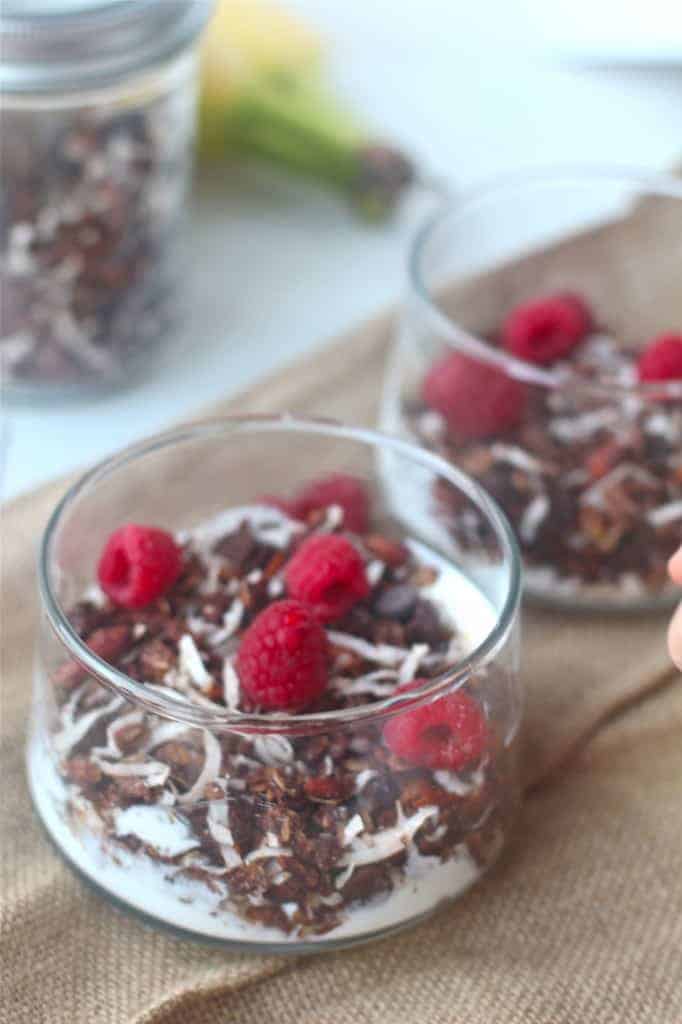 My son loves Almond Joy bars, so I thought that if I made a granola version of this he would like it too. It worked! The granola is naturally sweetened with Wholesome Sweetner's Organic Fair Trade honey  and shredded coconut. The kids loved the addition of cocoa powder because when add to milk, in turned into chocolate milk!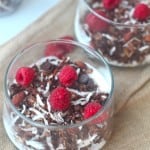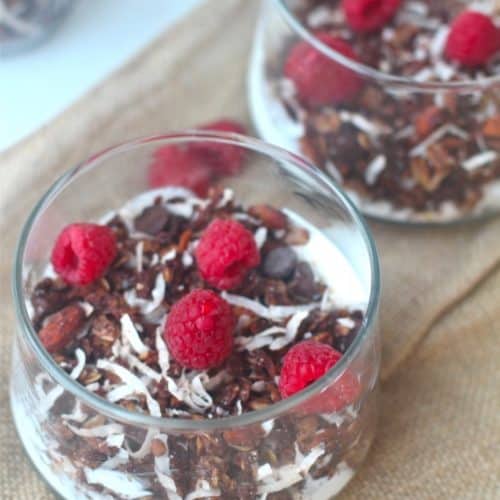 Almond Joy Granola
Ingredients
Almond Joy Granola
4

cups

old fashioned rolled oats

2

cups

sliced almonds

1

cup

butter melted or vegetable oil

¾

cup

honey

½

cup

cocoa

½

cup

chocolate chips

1

cup

shredded coconut
Instructions
Almond Joy Granola
Preheat oven to 350 degrees and line a large baking sheet.

In a bowl combine oats, almonds, and cocoa.

Mix until combined. Mix together butter and honey, pour into oat mixture.

Combine all ingredients until everything is wet.

Pour into baking sheet and spread all over the pan.

Bake for 35 min, stirring the granola gently every 12 minutes.

When done remove from oven and allow to cool.

Once cooled, mix in chocolate chips and shredded coconut.

Store in an airtight container and enjoy!