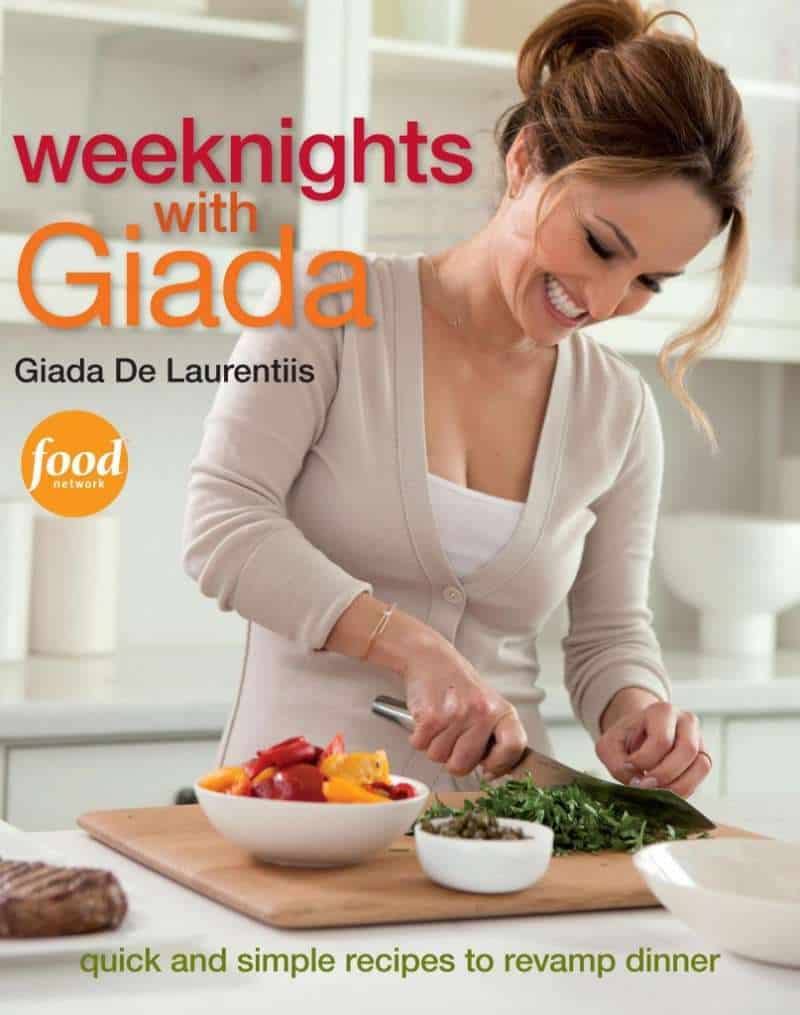 I have a love-hate relationship with Giada. I absolutely love her, but hate her because of her AMAZING body. I mean seriously, how does some one cook and bake so well and not have an ounce of fat on them???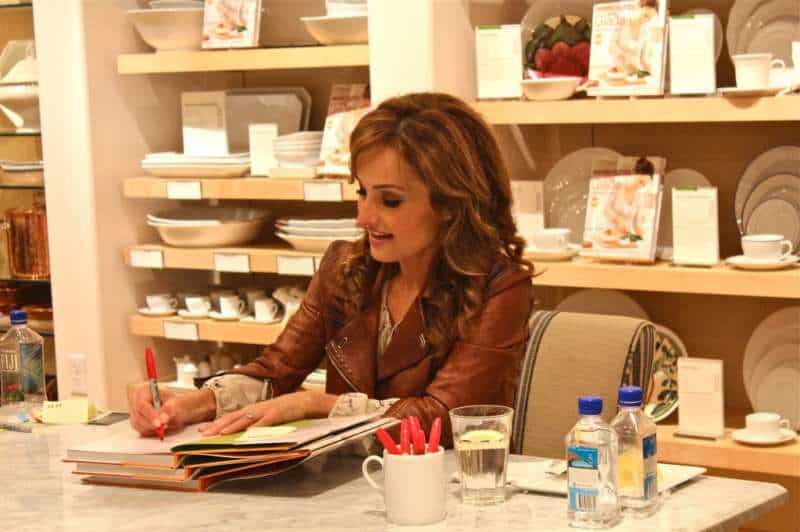 Today my daughter and I had the pleasure of meeting her at the Williams-Sonoma book signing. She was so sweet. Unfortunately, we were not able to take pictures with her, but only of her.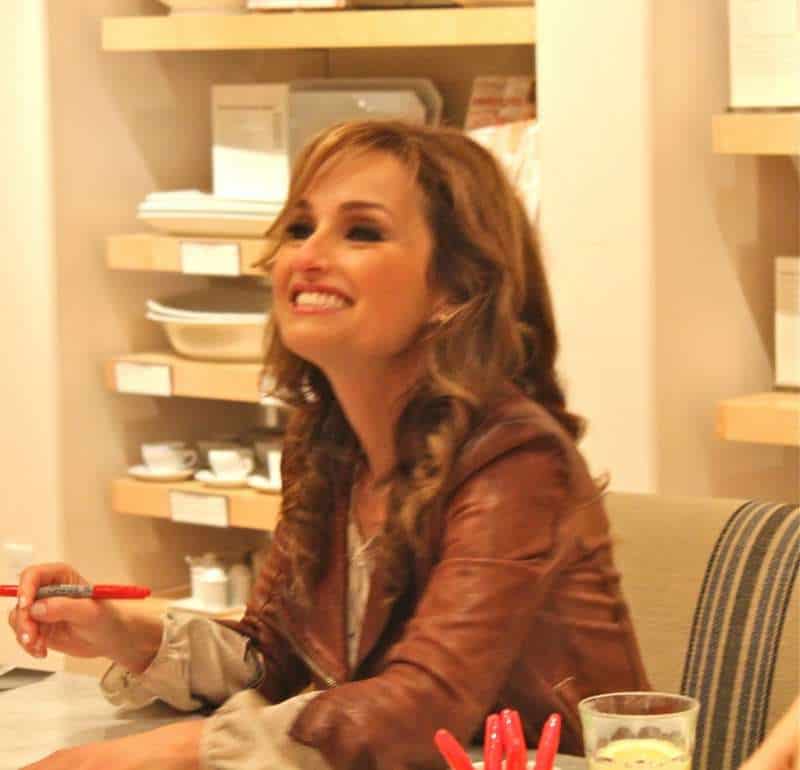 I picked up an extra one of her new cookbooks called "Weeknights with Giada". I also had it signed for one of you lucky readers!!! It has some amazing recipes including: nutella cookies and apricot oat bars…yum!
To enter please sign up to follow my blog, and comment on one of your favorite Giada recipes. The contest will run until Friday, May 11th. One lucky recipient will be chosen on Saturday May 12th. Good Luck!!!