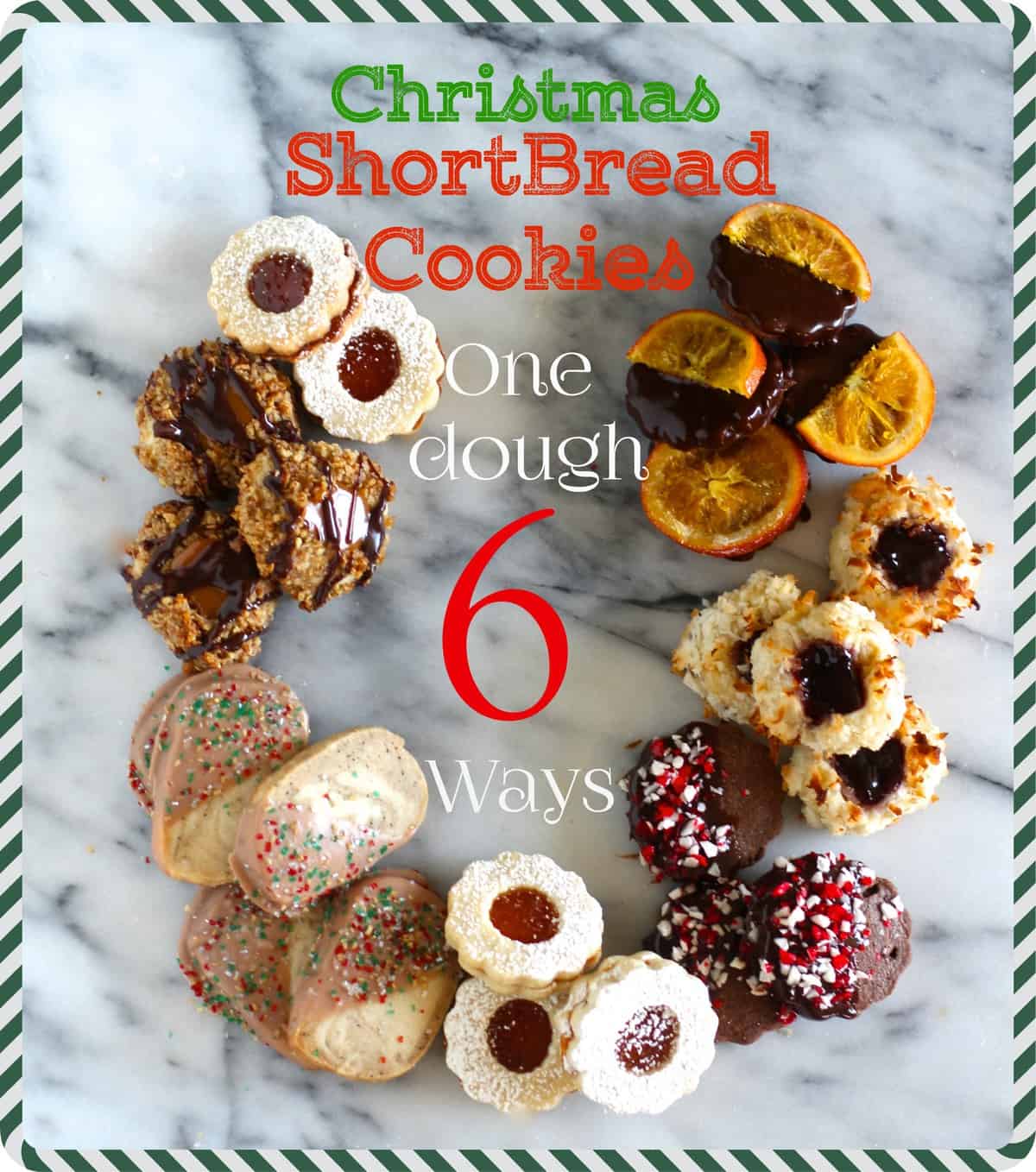 By now most of you have probably started to figure out what recipes you will be baking for your Annual Cookie platter, or you may already be knee deep in dough. Now matter how sweet the results are, it can be stressful. Every year I find myself overwhelmed by ingredients and different recipes. I usually have to  significantly reduce my baking load halfway through. Common case of eyes too big!
The past few years I have done it a bit differently. I decided I would only make a few cookies, but they were going to be really good gourmet style cookies. To make it even simpler, I only make shortbread cookies. This makes shopping really easy and prep even easier.
With this standard recipe, I make 6 different cookies, but honestly the possibilities are endless. I generally make a double or triple batch of the regular shortbread, then a double batch of the chocolate shortbread. Each batch makes about 2 dozen cookies.
One of my favorite cookies are coffee shortbread cookies. I simply added a teaspoon of finely ground coffee to the dough and dipped the finished cookies into melted cappuccino chips. These cookies are perfect with coffee (obviously) and even better as small dessert!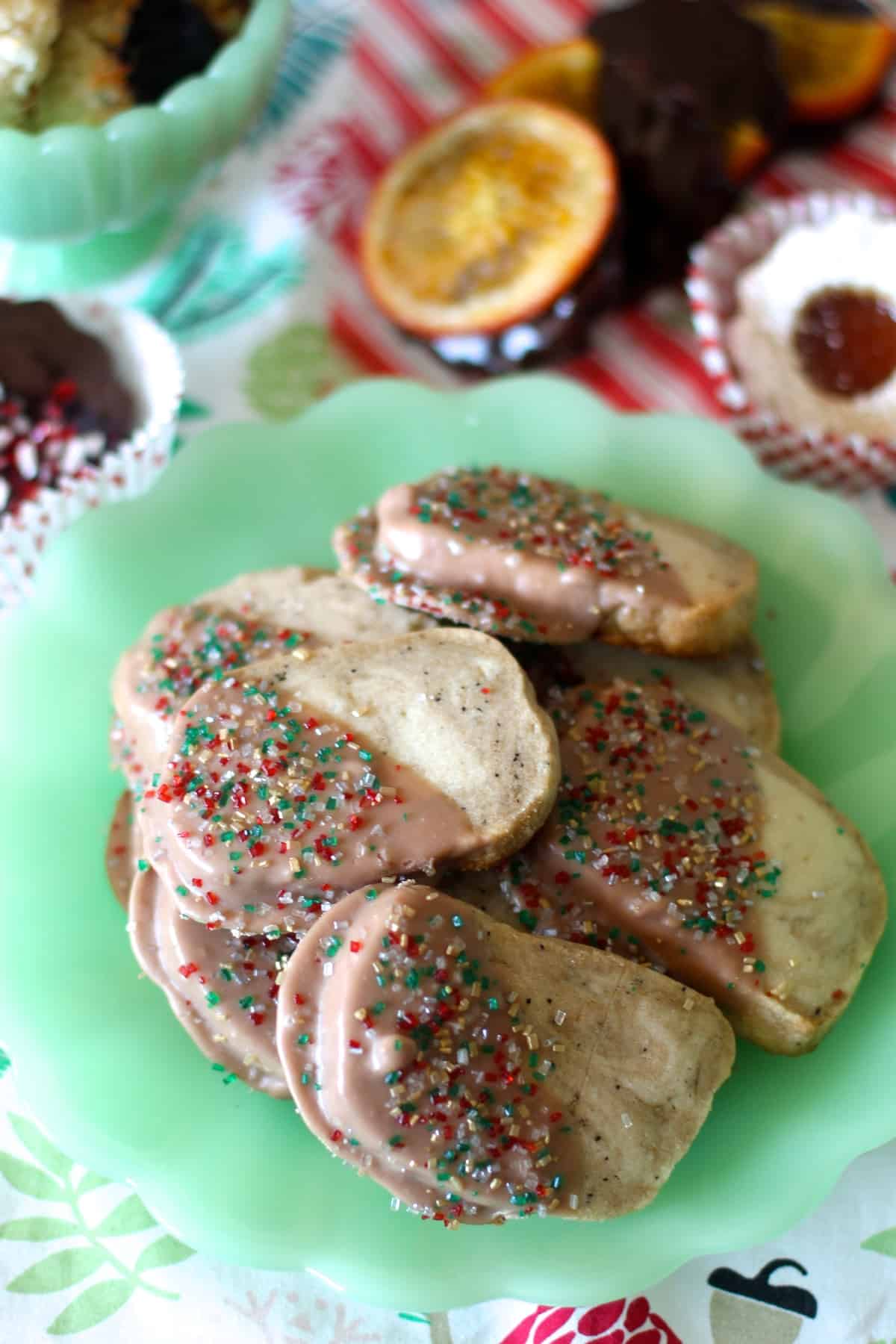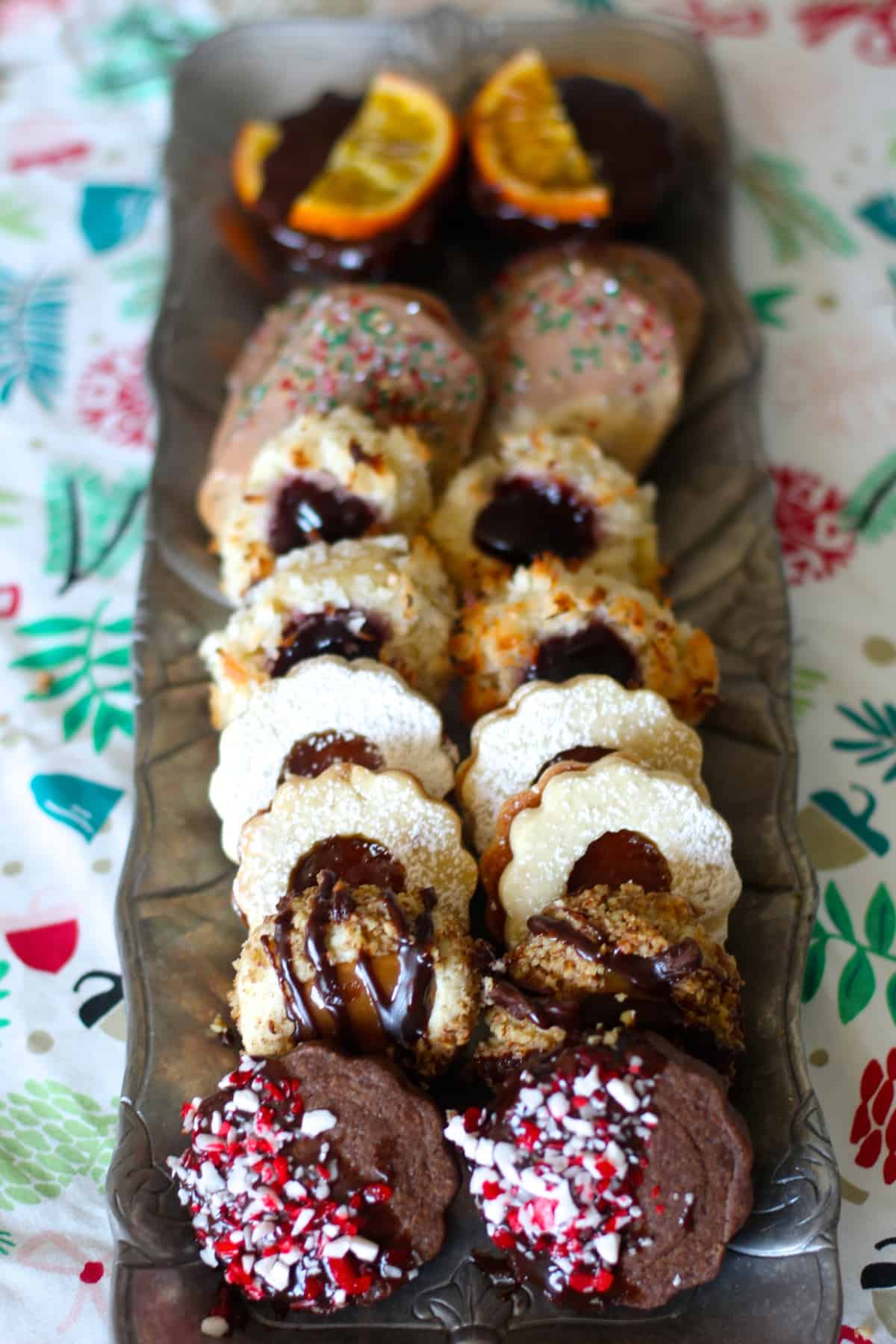 Another absolute favorite of mine is these Raspberry Jam and Coconut Thumbprints. I always make extra of these because I know that my immediate family (mainly me) will consume the majority.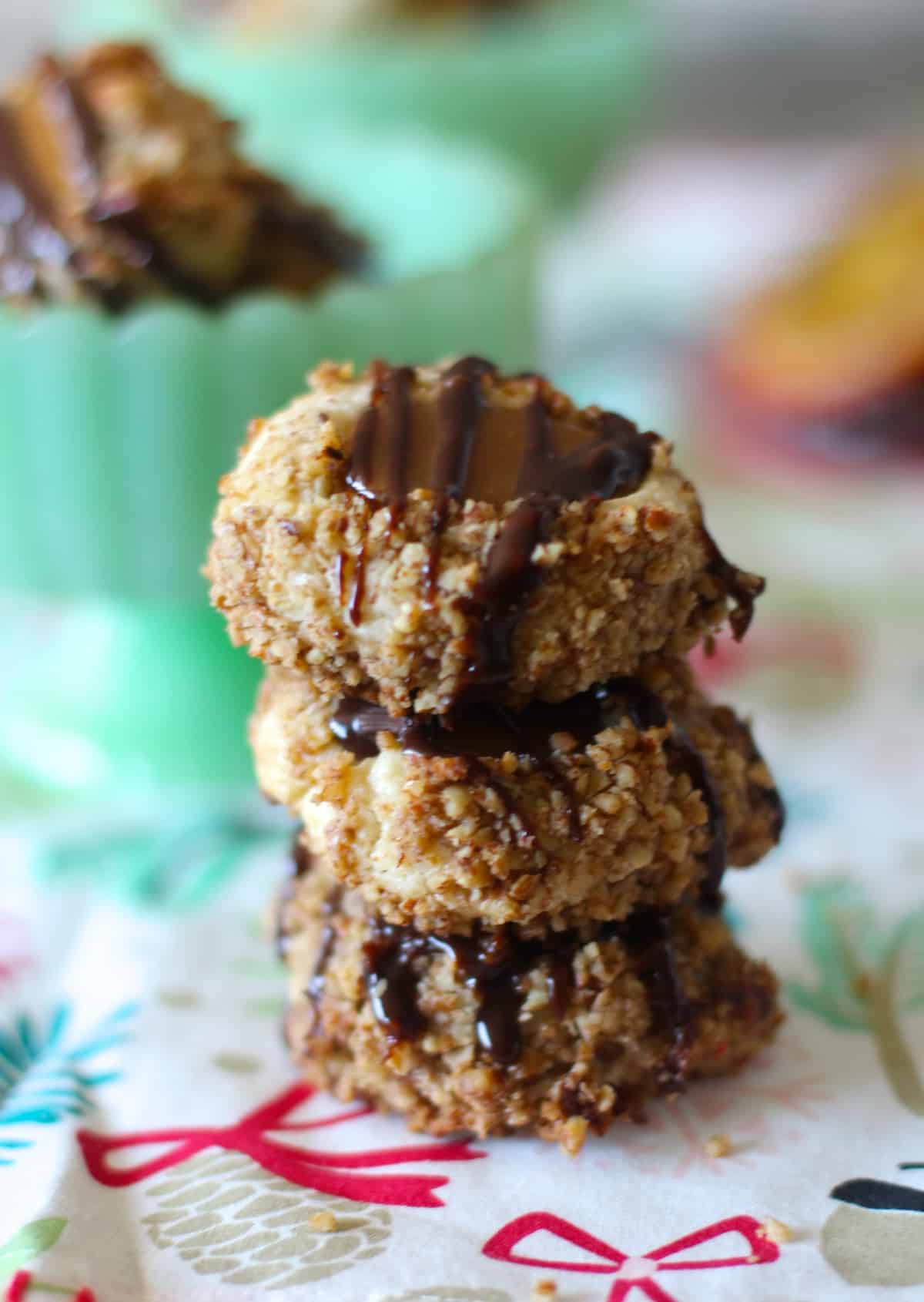 I'm a planner when it comes to holiday cookie platters. I like to have a nice assortment of flavors, textures, and of course color. No holiday platter would be complete with out a nut cookie. These pecan based shortbreads that have a dollop of caramel and a chocolate drizzle, make for one decadent cookie!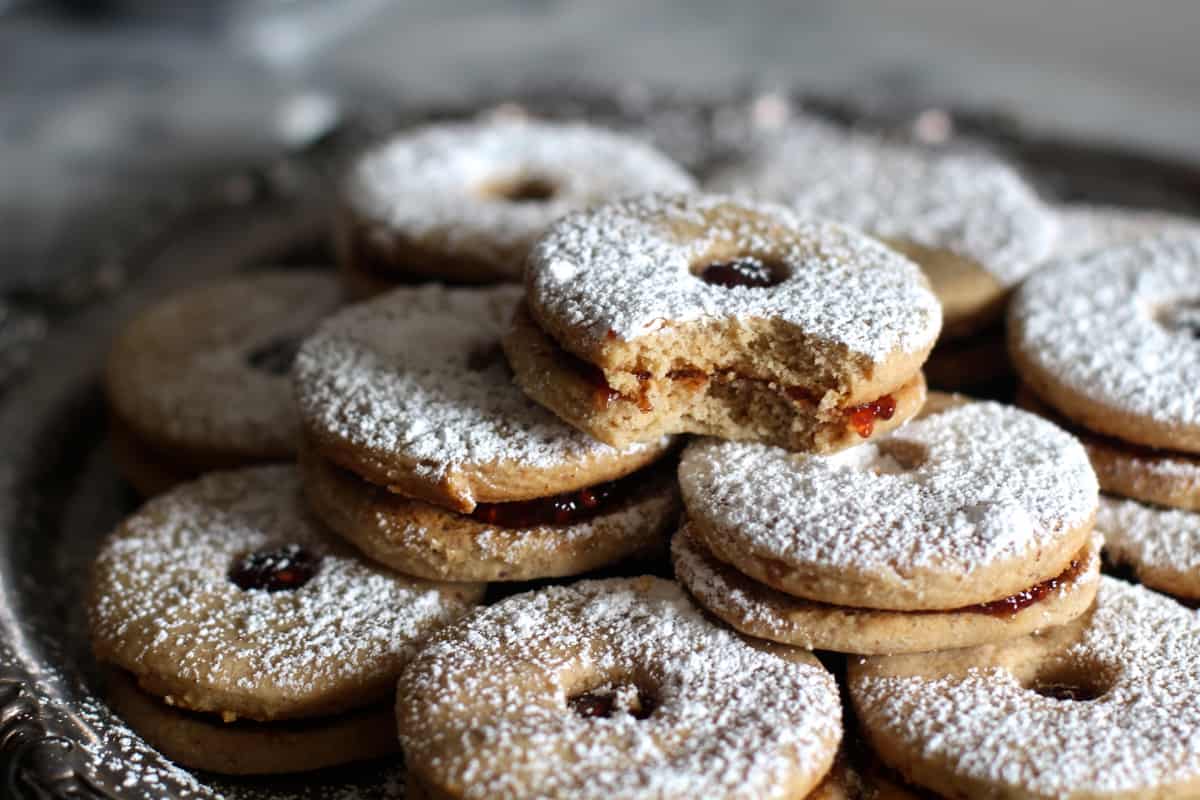 This cookie is a must in our household during the holidays. My husband grew up eating them in the winter in Switzerland, and will not let the tradition go! I don't blame him! Once again, the buttery cookie that sandwiches a sweet jam, is nothing short of a delicious combination!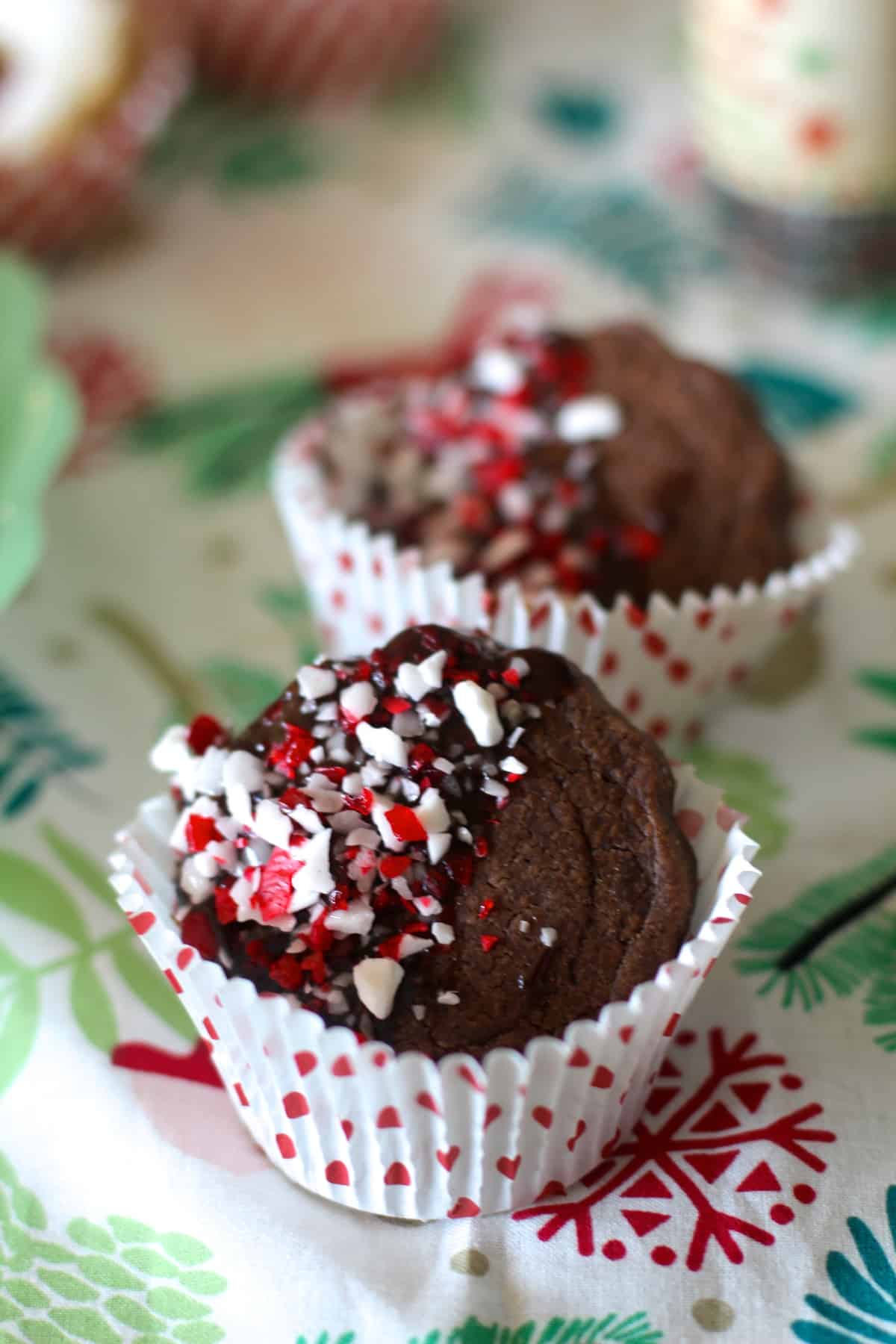 This cookie adds the Christmas flare to the platter. With dark chocolate and crushed peppermint you not only appease the chocolate lovers, but it also adds beautiful color.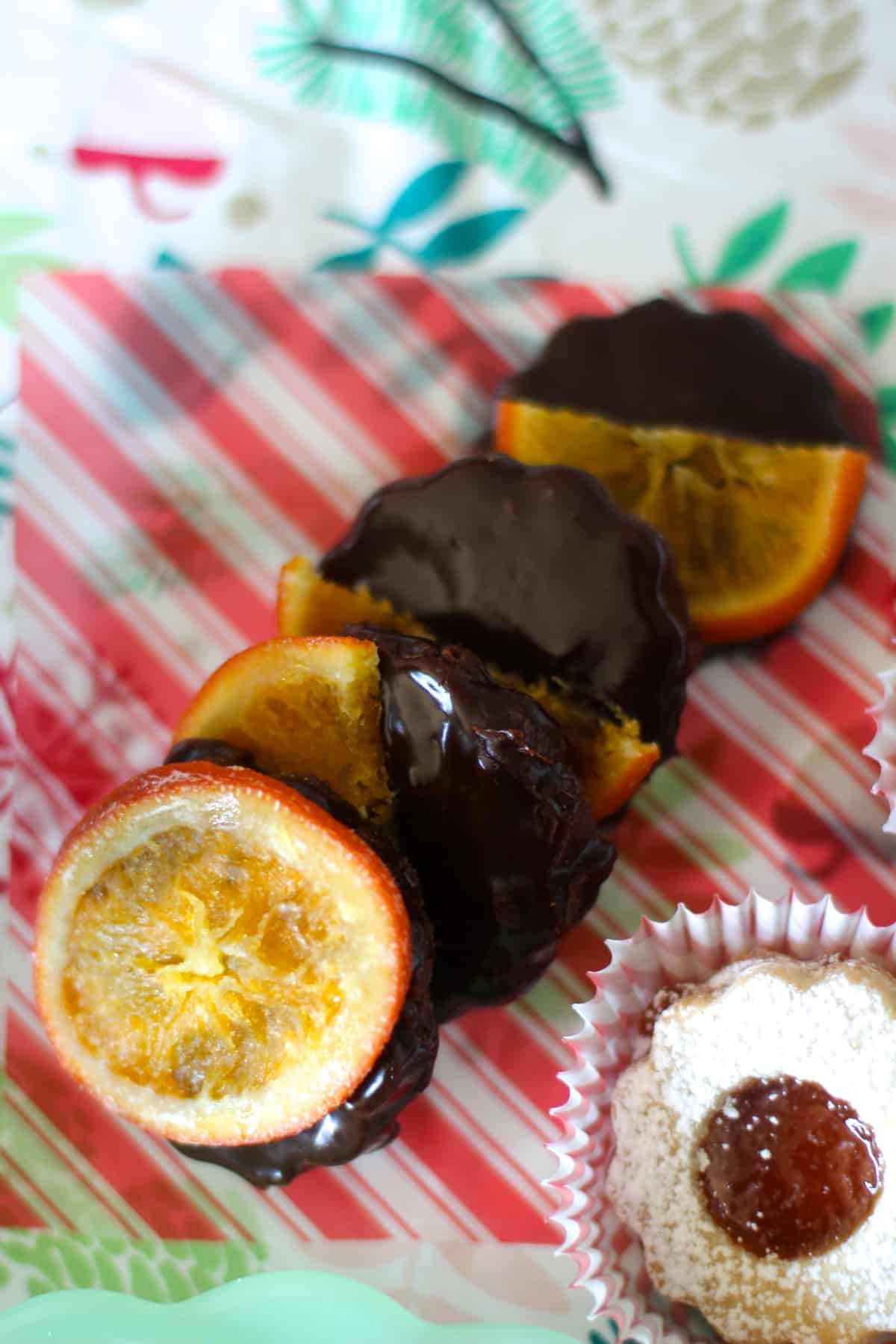 Finally, one of my favorite flavor combinations, orange and chocolate, this cookie is the "little black dress" of all cookies- elegant and stylish no matter where it is placed. I make my own candied oranges, but you can purchase them at Trader Joes this year!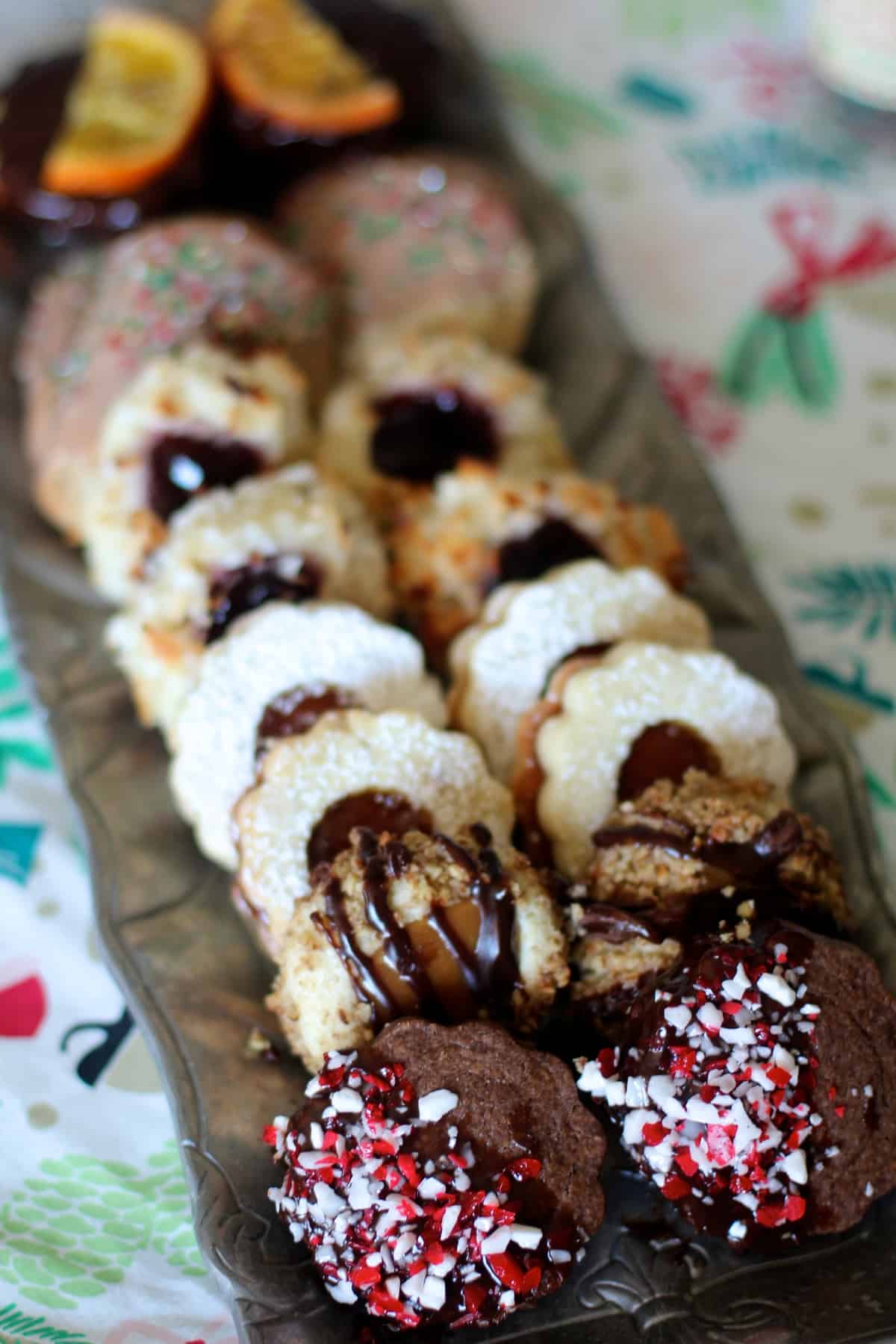 So there you have my Shortbread Cookie list. Hopefully this helps! Enjoy my friends!