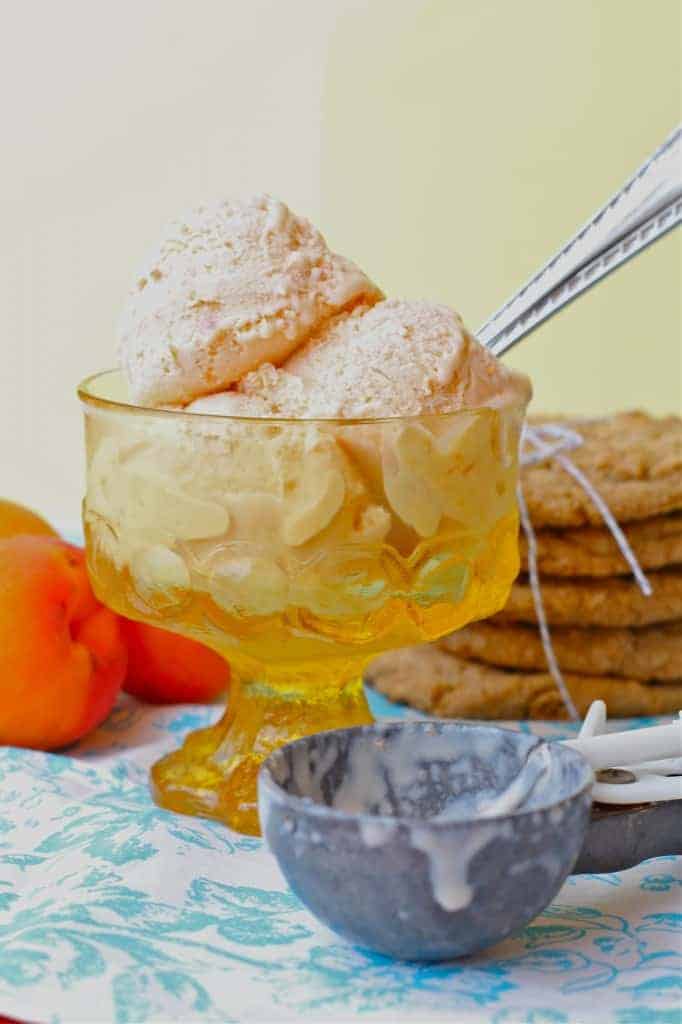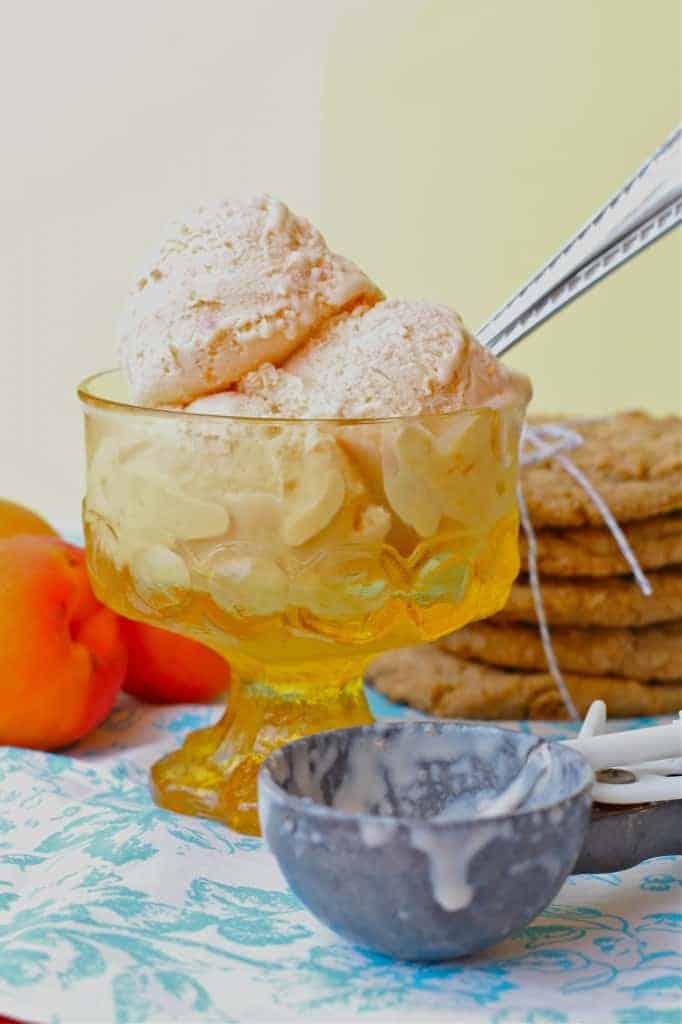 In the kitchen, I go through phases. After visiting a few ice cream shops in Seattle, I came home more eager than ever to have my freezer full or gourmet homemade ice cream. So much so, ice cream will now have its own category!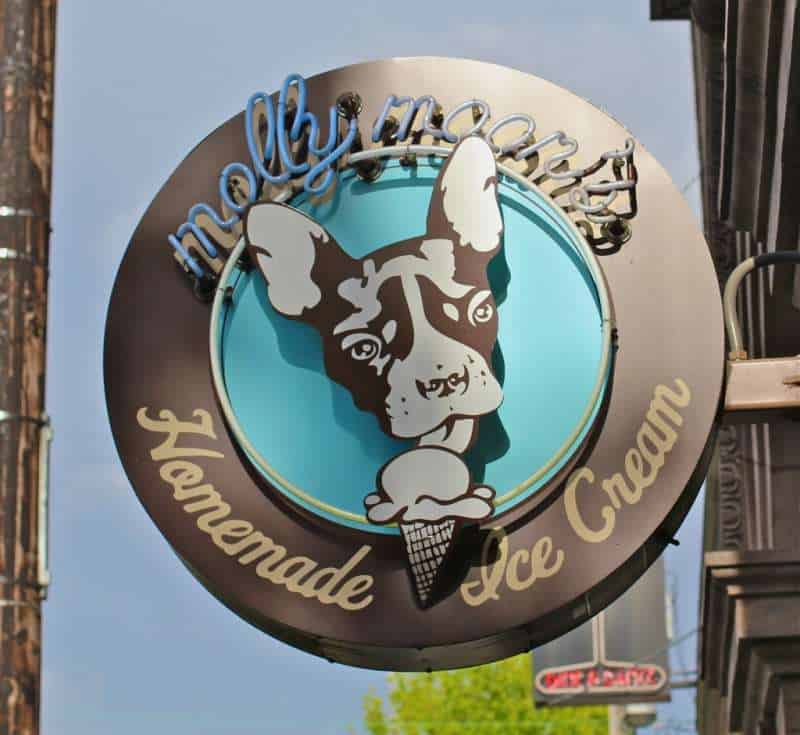 While researching what to do and where to go in Seattle, the place Molly Moon's kept popping up. According to the map, it did not look very far from the hotel so my roommate, Stephanie from foodandfitness4real.com,  and I decided to take a walk and try it out. Five blisters and 3 miles later, we arrived. It was pretty good, with some unusual flavors.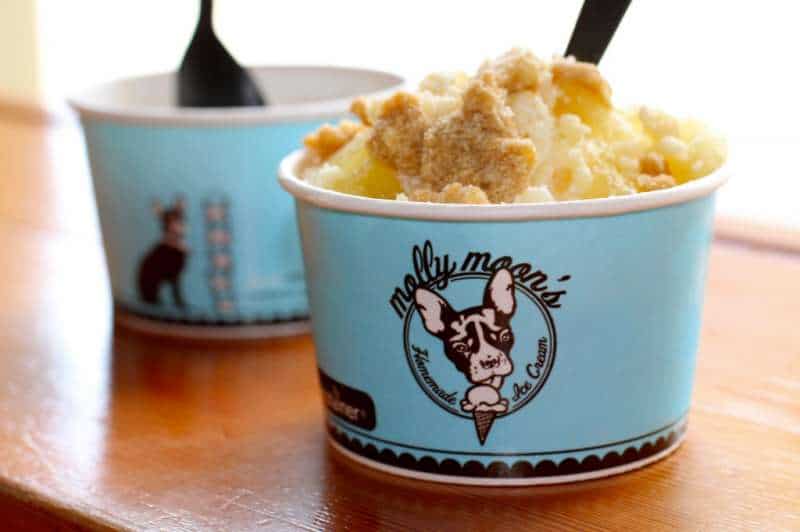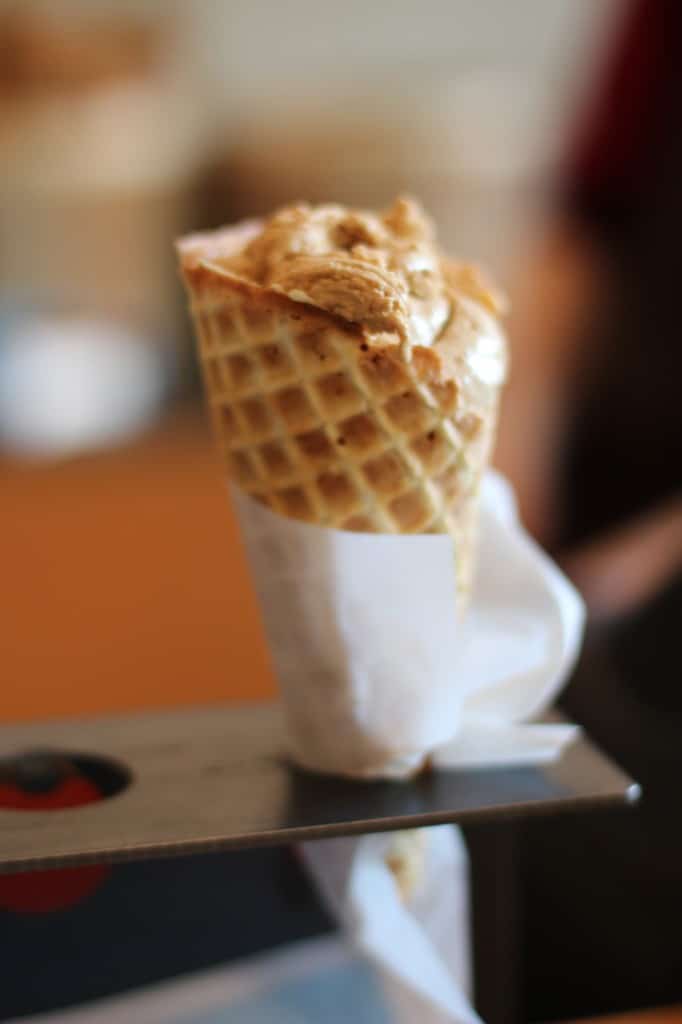 I got the Beecher's Cheddar Cheese Ice Cream Apple Sundae. It was very interesting to say the least, but not something to order again. We also ordered Theo's (Seattle Chocolatier) Chocolate, which was divine.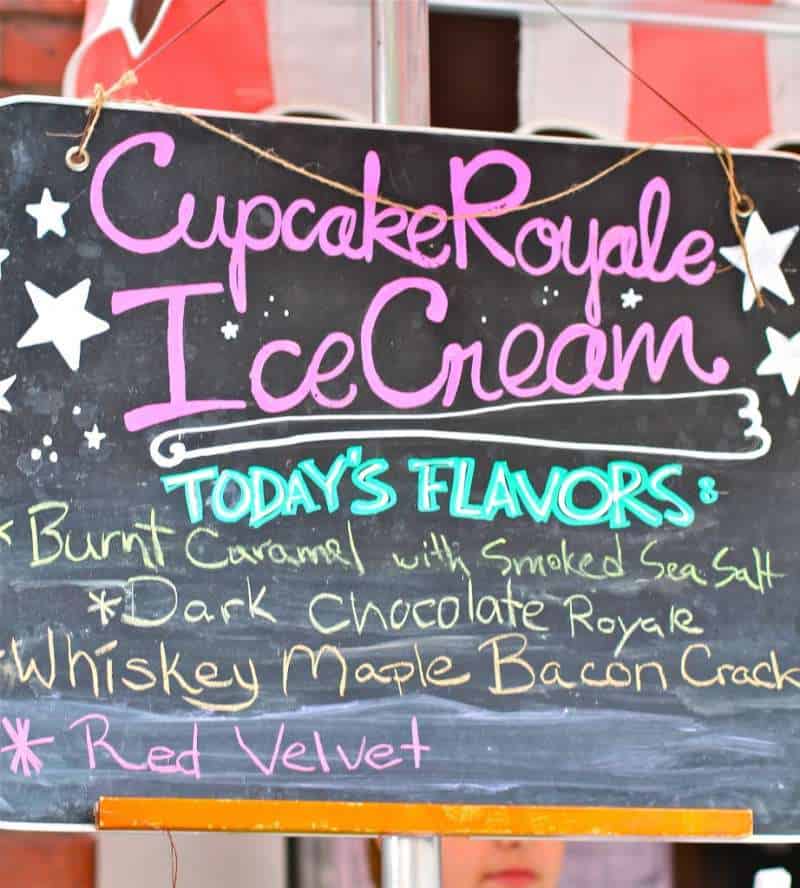 The next day we stopped at Cupcake Royal, another highly recommend stop. The cupcakes were inedible, however their ice cream was to die for! We ordered the red velvet ice cream and maple, bacon, salted caramel ice cream, both of which I am currently in the process of duplicating.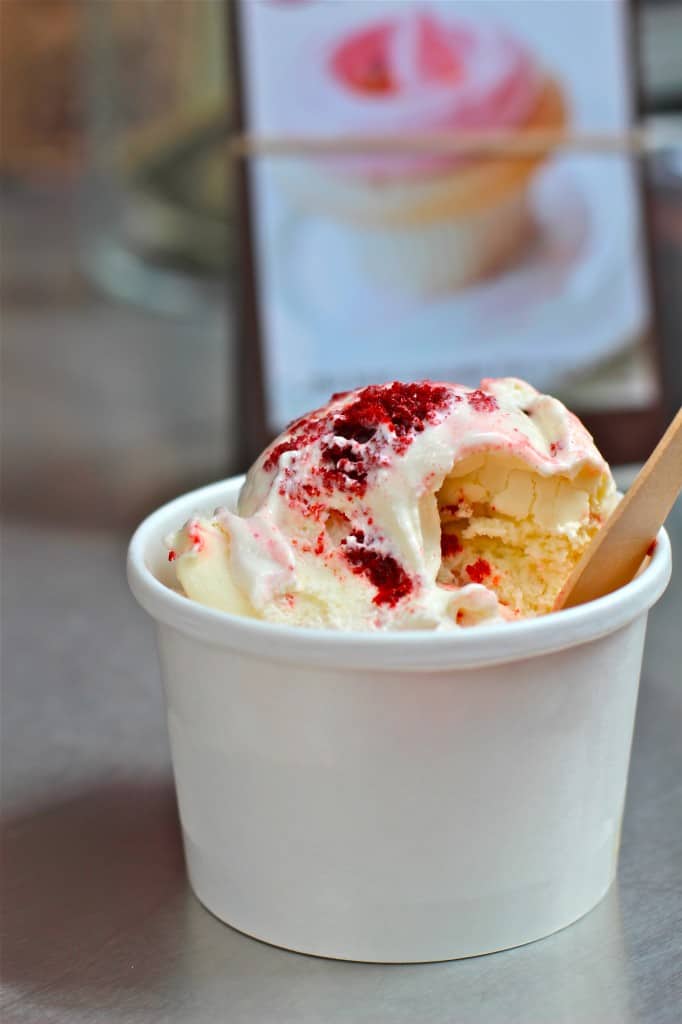 Motivated and inspired I picked up some apricots and Cookie Butter spread from Trader Joe's. Cookie Butter spread is a lot like Biscoff spread, but in my opinion it is better. Creamier but with little tiny crunches of cookie. These jars are death traps because once you open it and take a spoonful, you are done. Consider the rest of the jar on your hips.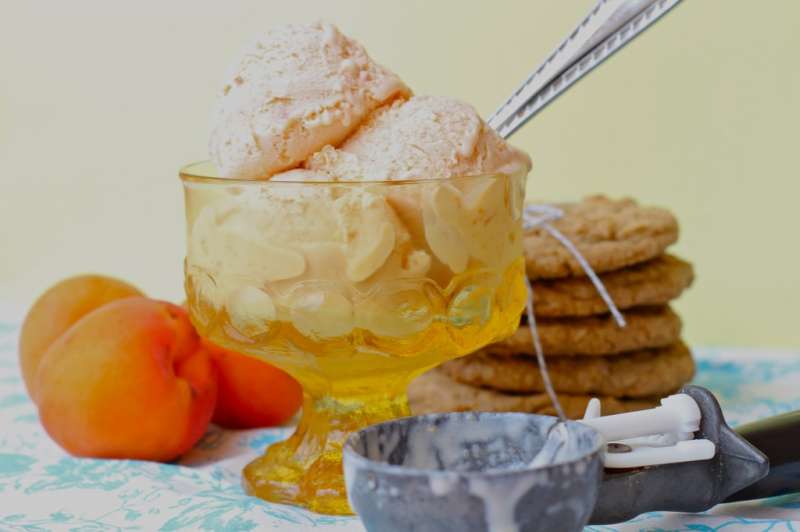 Make these ice cream sandwiches for a refreshing summer dessert. Or just make the ice cream. Or just make the cookies. Either way, make something because  both were delicious.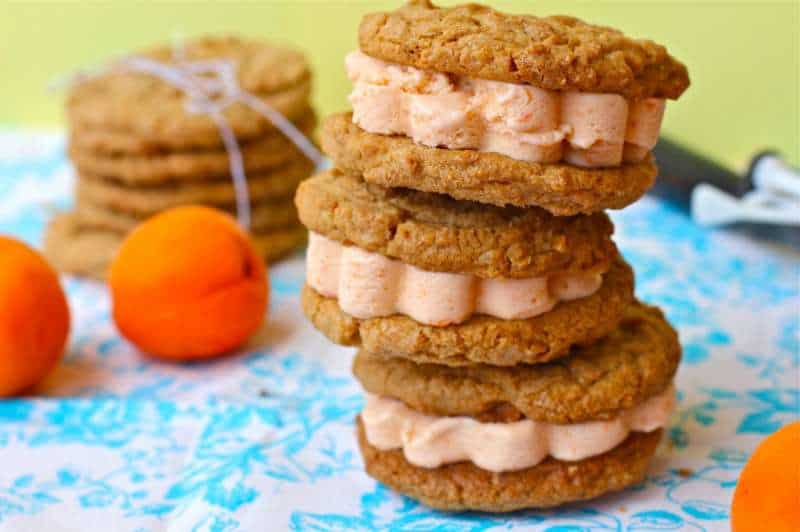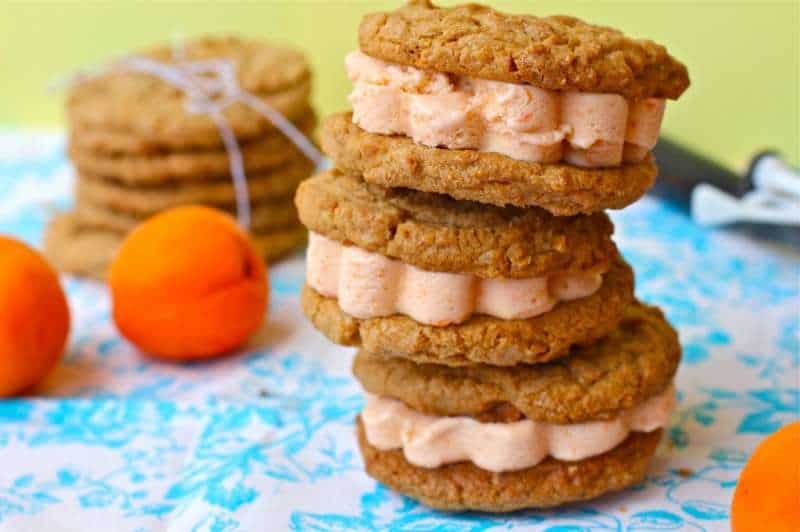 A Taste of Summer-Biscoff Apricot Ice Cream Sandwiches
Ingredients
Cookie Butter (Biscoff) Oatmeal Cookies

1 cup old fashioned oats
2 1/2 cup all-purpose flour
1 teaspoon baking soda
2 teaspoon ground cinnamon
1/4 teaspoon salt
1 cup butter, at room temperature
1 cup Biscoff Spread
3/4 cup granulated sugar
1 1/4 cup light brown sugar
2 large egg
1 teaspoon vanilla extract

Cookie Butter Ice Cream Sandwiches

Apricot Almond Ice Cream recipe taken from the San Francisco Chronicle

4 pounds ripe apricots
1 1/4 cups sugar
3 egg yolks
2 cups heavy whipping cream
2 cups milk
1 teaspoon almond extract
Instructions
Cookie Butter (Biscoff) Oatmeal Cookies

Preheat oven to 350 degrees.
In a mixer fitted with the paddle attachment, combine butter, spread, and sugars.
Beat until pale, then add eggs, one at a time, mixing thoroughly between each addition.
In a separate bowl mix flour, oats, baking soda, salt, and cinnamon.
Gradually mix dry ingredients with the wet ingredients.
Scoop out 1 inch balls and place on a lined cookie sheet.
I used parchment paper so I did not grease it, but if you do not use parchment I would suggest greasing the pan.
Bake for 10-12 minutes.

Cookie Butter Ice Cream Sandwiches

Place the apricots in boiling water for 20 seconds to loosen their skins, then remove them from the water, drain and peel them.
Separate the apricots into halves and discard the pits.
Chop the apricots coarsely and put them in a large glass bowl.
Sprinkle with 1/4 to 1/2 cup of the sugar; stir and let stand for 1 hour, then puree them.
While the apricots are standing, prepare the custard ice cream base.
Beat the egg yolks in a bowl until they turn a light lemon yellow color, about 3 or 4 minutes. Set aside.
Combine the whipping cream, milk and the remaining sugar in a heavy-bottom saucepan.
Cook over medium heat, whisking often, until the sugar has dissolved and the mixture is hot. Ladle about 1 cup of the hot mixture into the beaten egg yolks, whisking constantly until well-blended and smooth.
Pour the egg yolk mixture into the saucepan and continue to cook over medium heat, whisking constantly, until the mixture thickens enough to form a film or coat the back of a spoon, about 5 minutes.
Remove from the heat and add the almond extract.
Let the mixture cool to room temperature, then stir in the pureed apricots.
Freeze in an ice cream maker according to the manufacturer's instructions
http://theseasidebaker.com/a-taste-of-summer-biscoff-apricot-ice-cream-sandwiches/