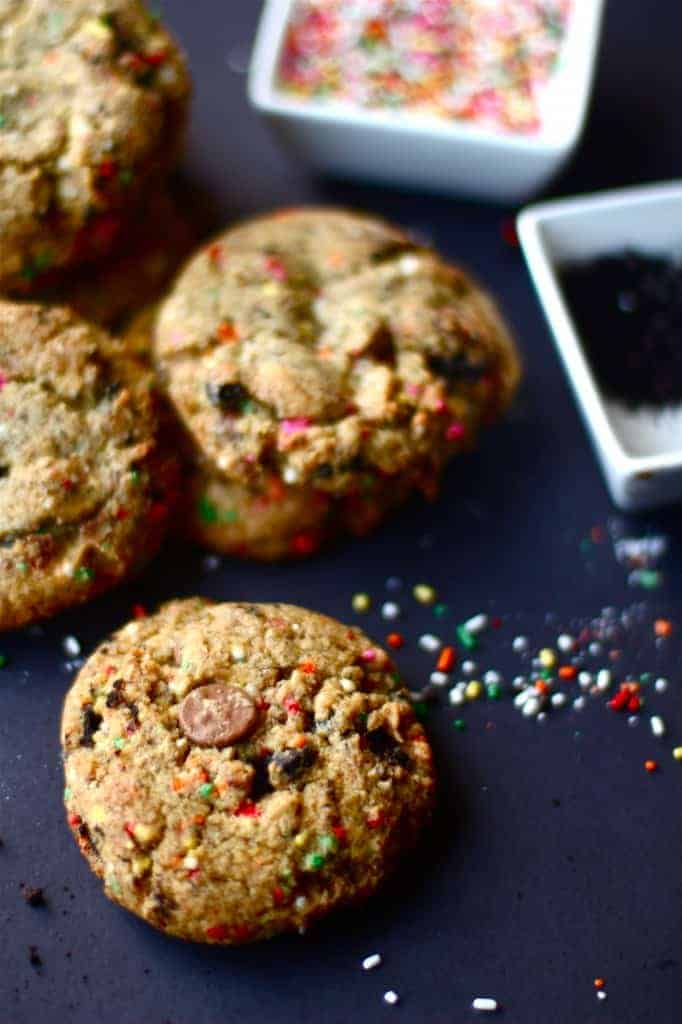 Alright, I have officially jumped onto the pudding bandwagon! I tried my hardest to stay away, because I do not like the thought of boxed pudding mix, but let me tell you this trick is well worth what ever is in that box.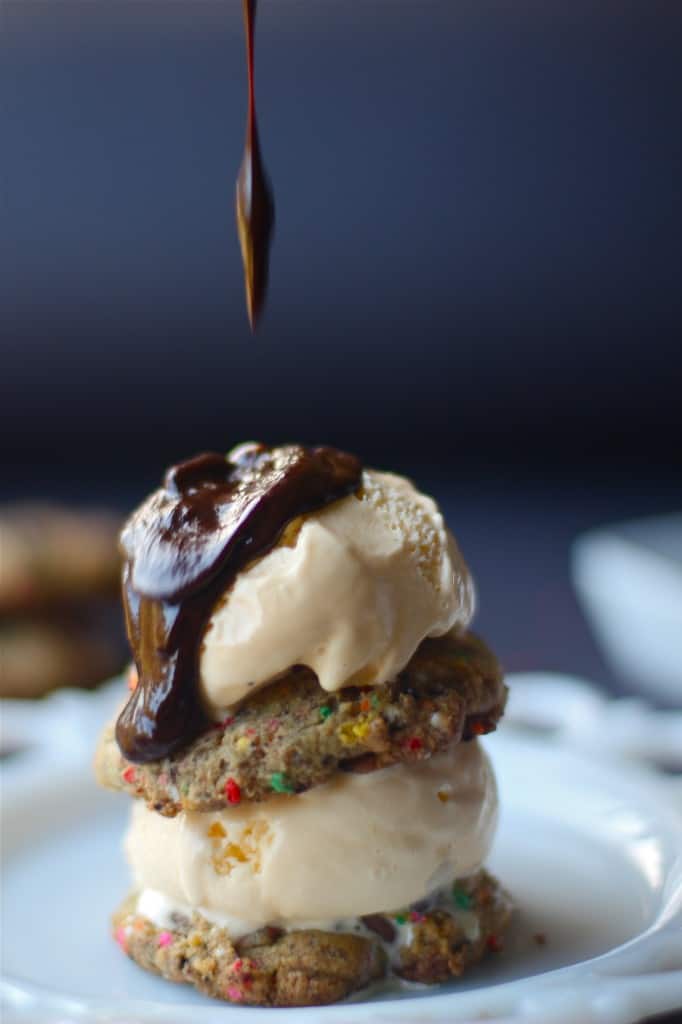 I have made variations of these cookies probably 6 times, and each time they were devoured before I could get a chance to photograph them. But as you can see, I really enjoyed photographing (and eating) them as a sundae!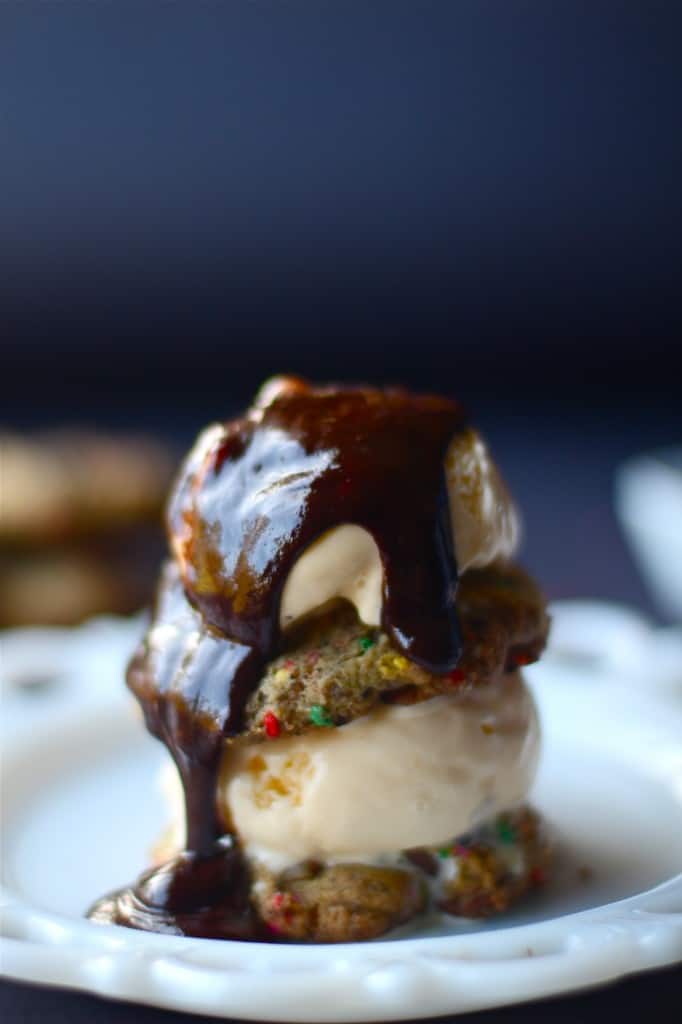 The pudding in the cookies makes them soft, chewy and perfect. No need to brown the butter, wait for the dough to absorb the wetness, or refrigerate the dough. Nope, none of those shenanigans….perfect cookies in about 25 minutes.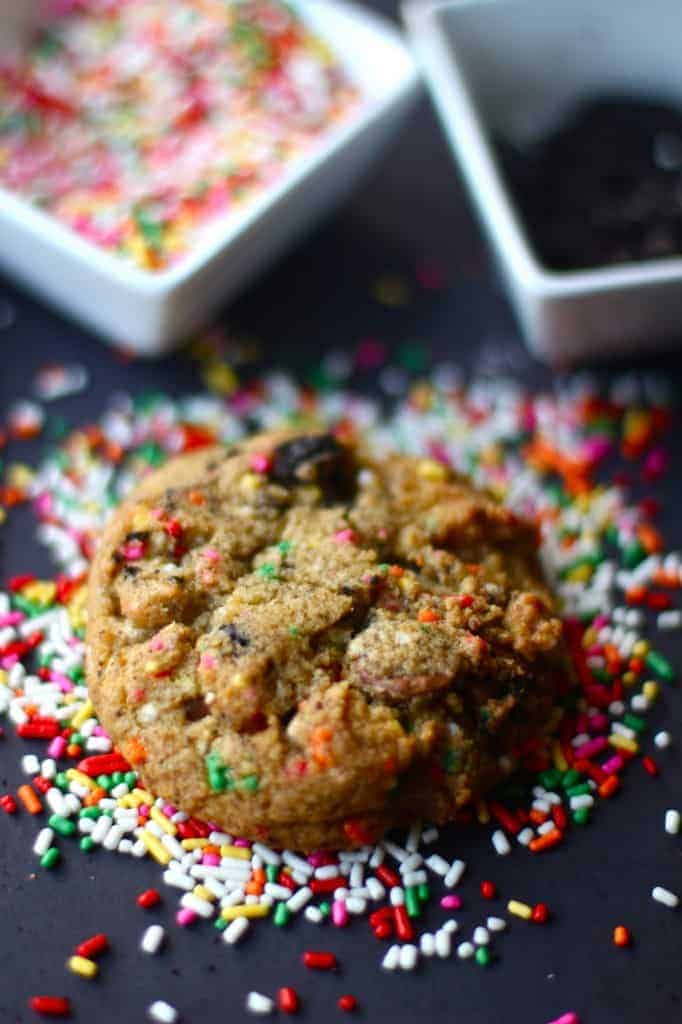 And on the off-chance that you may have some left over a few days later, stick it in the microwave for 15-30 seconds add a scoop of ice cream, some ganache (or fudge sauce) and sprinkles, and BAM you've got yourself a friggin delicious ice cream cookie sundae!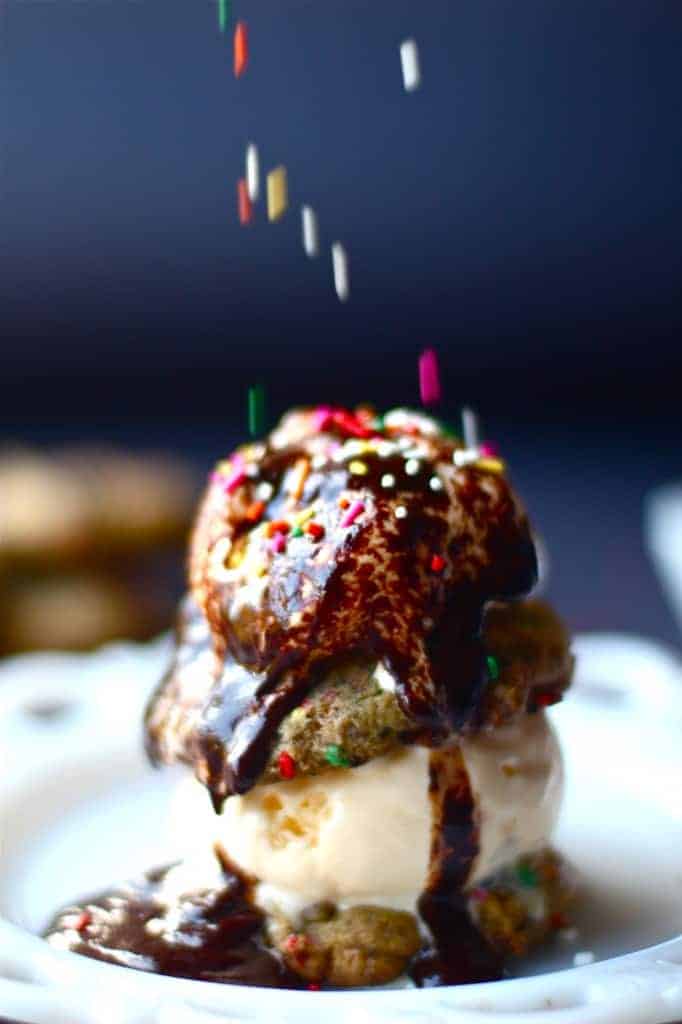 Not only that, but when you microwave the cookie, your house will smell like a full on bakery for the next hour….who need Bath and Body Works now?!?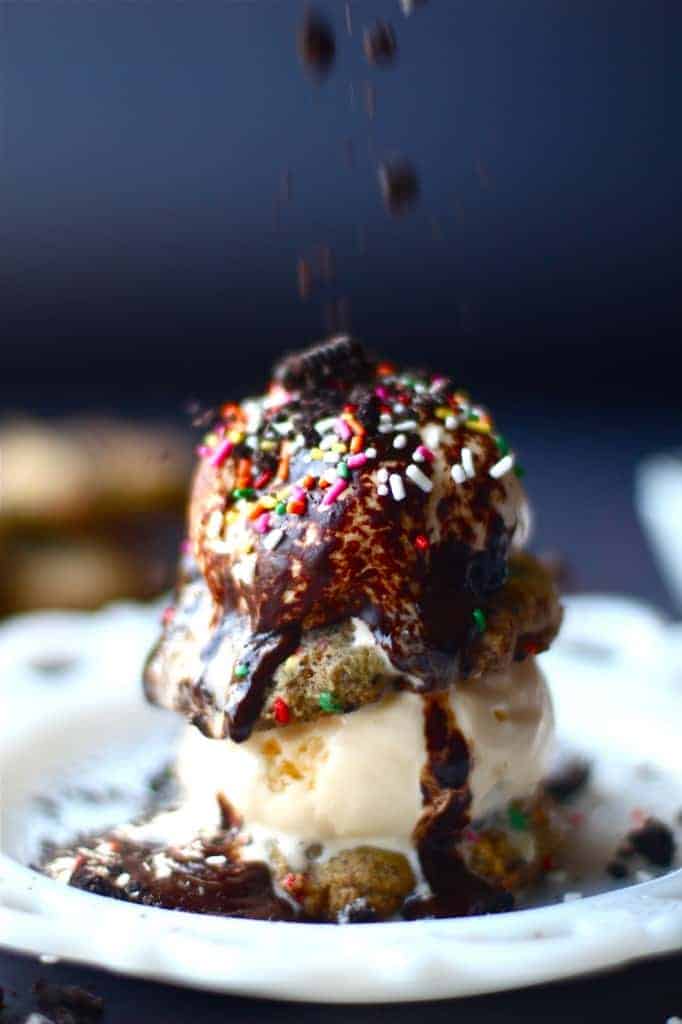 These were a total hit at Friday Family Movie Night!!!!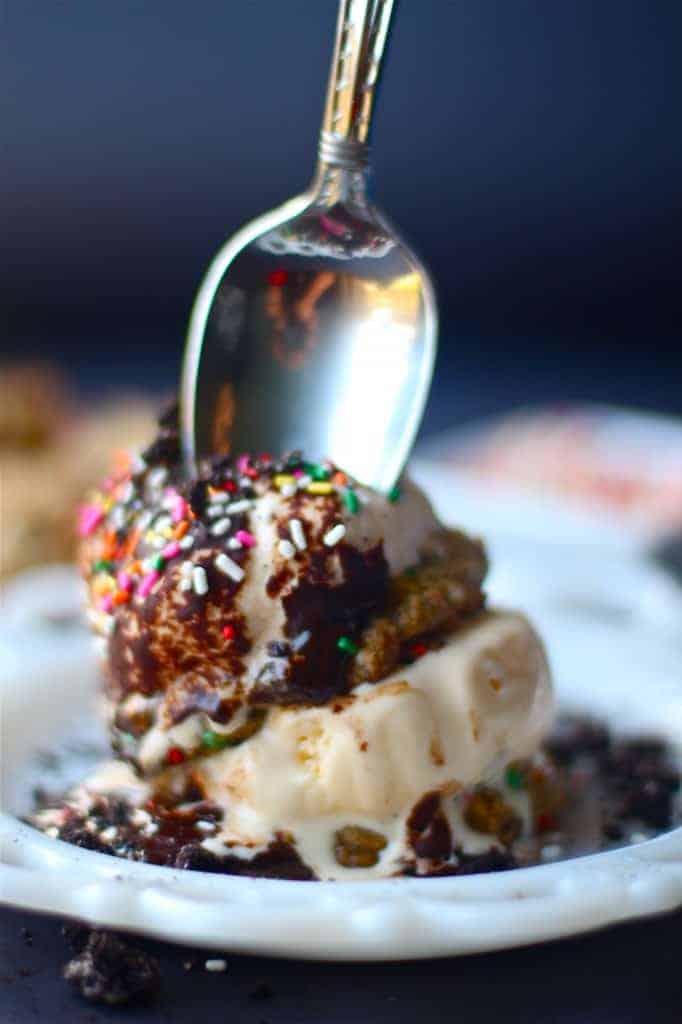 Oreo Funfetti Pudding Cookies
1 cup butter
1 cup sugar
1 cup brown sugar
1 tsp vanilla
2 eggs
2 3/4 cups flour
1 tsp baking soda
3/4 tsp salt
8 tbsp (one large box) Vanilla Instant Pudding Mix
1/2 cup chopped oreos
1/4 cup funfetti sprinkles
1 1/2 cup chocolate chips
Preheat oven to 350 degrees. Line 2 cookie sheets with parchment paper or a silpat.
Mix together butter and sugars until light and fluffy, add vanilla and combine. Add eggs, one at a time, mixing throughly in between. Stop your mixer and add flour, baking soda, salt and pudding mix. Mix on low until combined. Add oreos, sprinkles and chocolate chips and stir to combine.
Scoop 1 tbsp size scoops onto a cookie sheet 2 inches apart. Bake for 12-14 minutes. I bake mine for 12 minutes and they are perfectly soft!!!
Recipe adapted from Picky-Palate